How to register and create a user account in Admincontrol for users.
You will first receive an email from the company administrator of the relevant portal. Simply click on the registration link. Please note that there is a time-limit set for the expiration of the registration link. If the link expires before you register, please contact your administrator.
This video is for users that want to learn how to register a user account for the first time as well as how to register electronic ID for advanced e-singing.
If you already are an Admincontrol user
If you are using Admincontrol already in other companies, tick the first box and press Continue. You will then have single sign-on to your portals.

If you are a new user 
If you are a new user, tick the second box and press Continue.

Fill out your contact details. Remember to use the correct country code.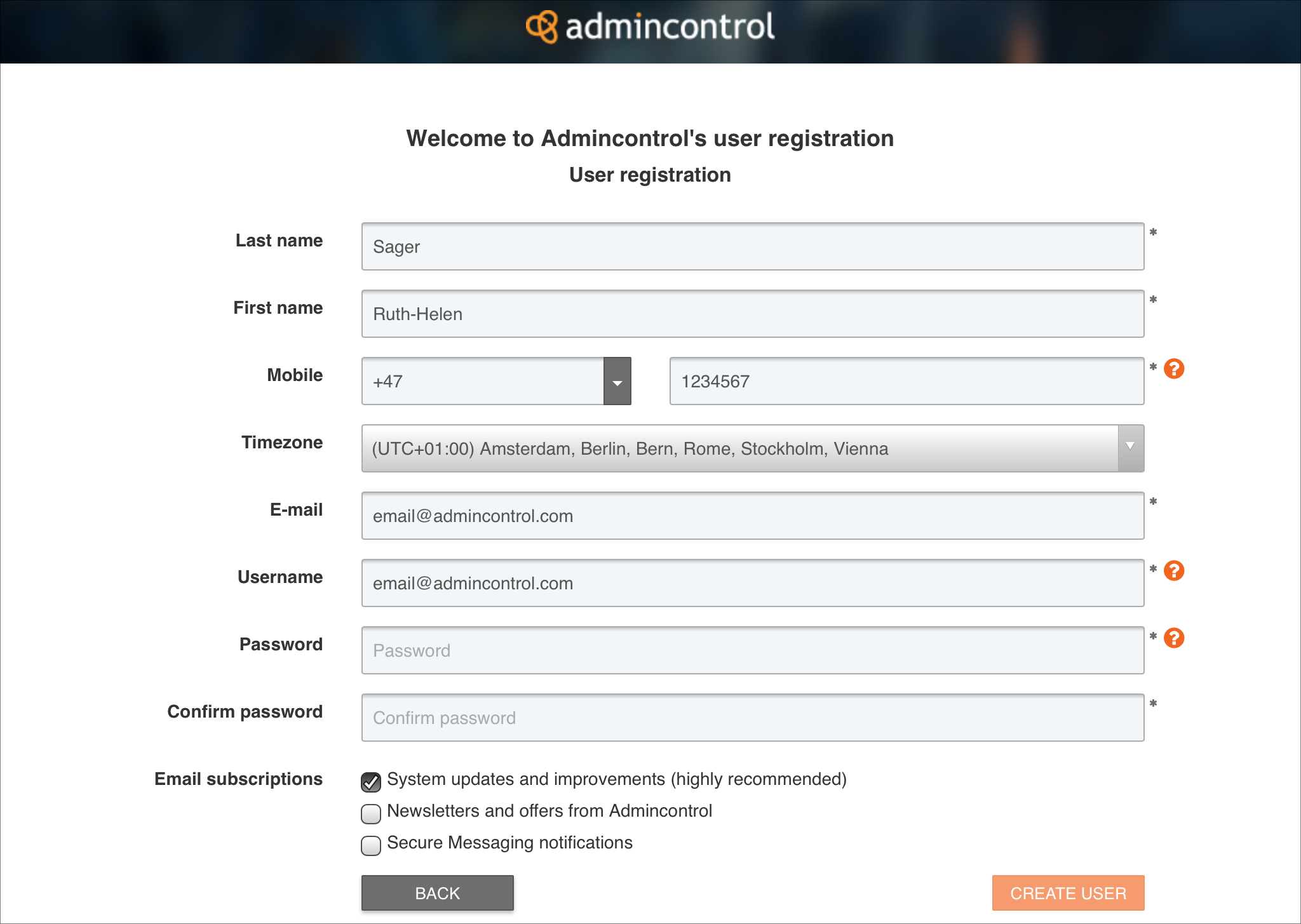 Set your preferred password. The password must consist of minimum eight (8) characters, including one uppercase, one lowercase, and one number. We recommend ticking all boxes under Email Subscriptions. You can easily change these settings later. Secure Messaging notifications allow you to receive an email if a colleague sends you an encrypted message in the portal. Push the Create user button to create your user account.