As an administrator, you have access to manage users and their permissions.
You first have to add users to the portal. When adding new users, you can either send the user an invitation straight away or at a later stage. All users can be managed under Manage users and permissions. 
Registered/Active users
Active users have received an invitation from the administrator and registered a user account. It is possible to edit the system role and user configuration options under this section. By clicking on the name of a user you can view and edit a users' access levels, with the exception of the user e-mail and username. It is also possible to deactivate selected users. 
In order to edit a user's e-mail, you have to reach out to Admincontrol Support. 
Unregistered users
Unregistered users have either received an invitation from an administrator but have not registered their user account or they have not received an invitation yet. Here, you can get an overview of view all user invitations, and it is possible to send, resend, renew or delete invitations.
Deactivated users
An overview of users who have been deactivated from the portal. It is possible to restore these users if needed.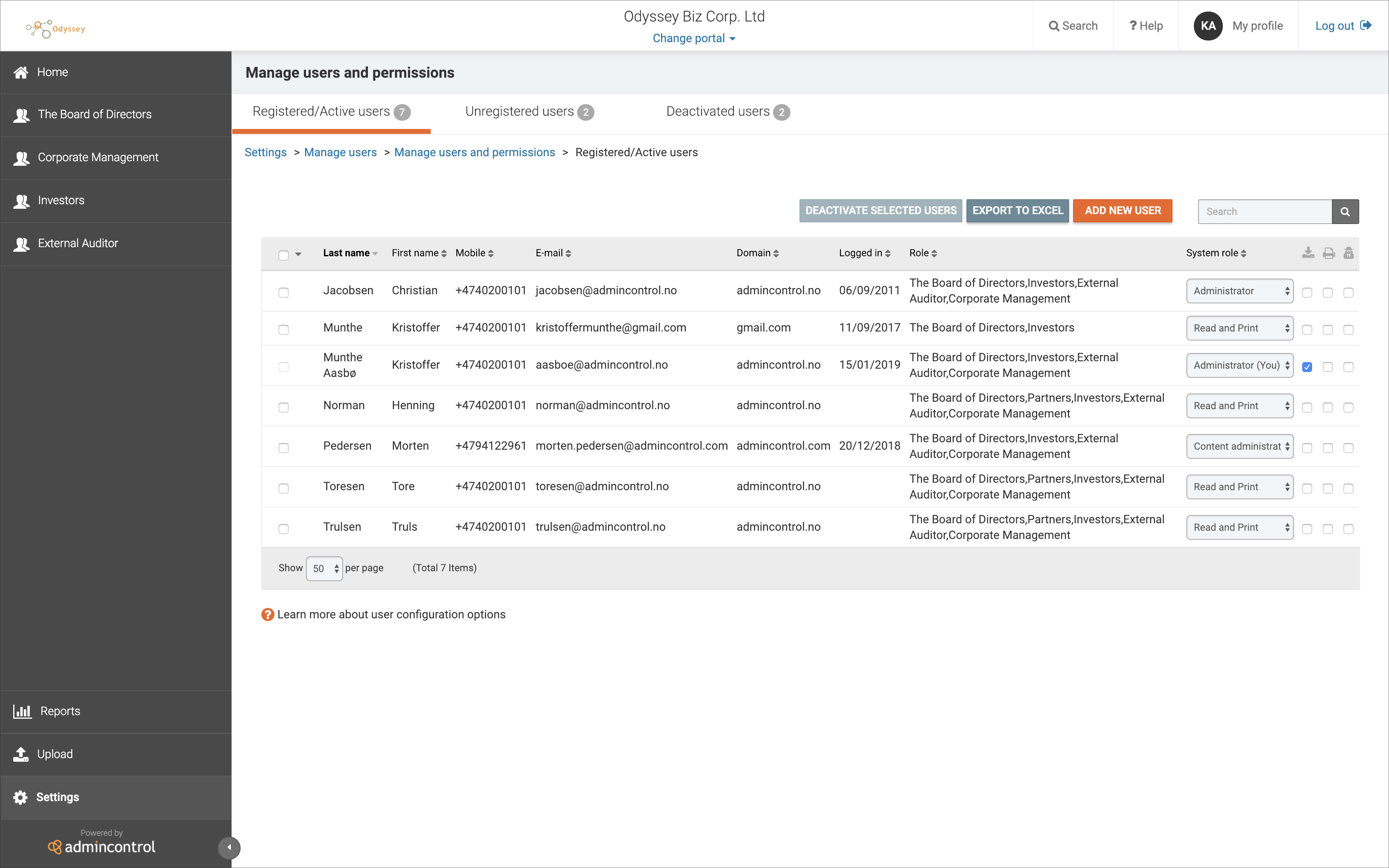 Delete user
If you want to permanently delete your user from a portal, you need to contact your portal administrator. The portal administrator then needs to contact Admincontrol and request manual deletion of the user from the portal.