To log in to the portal, enter your username and password.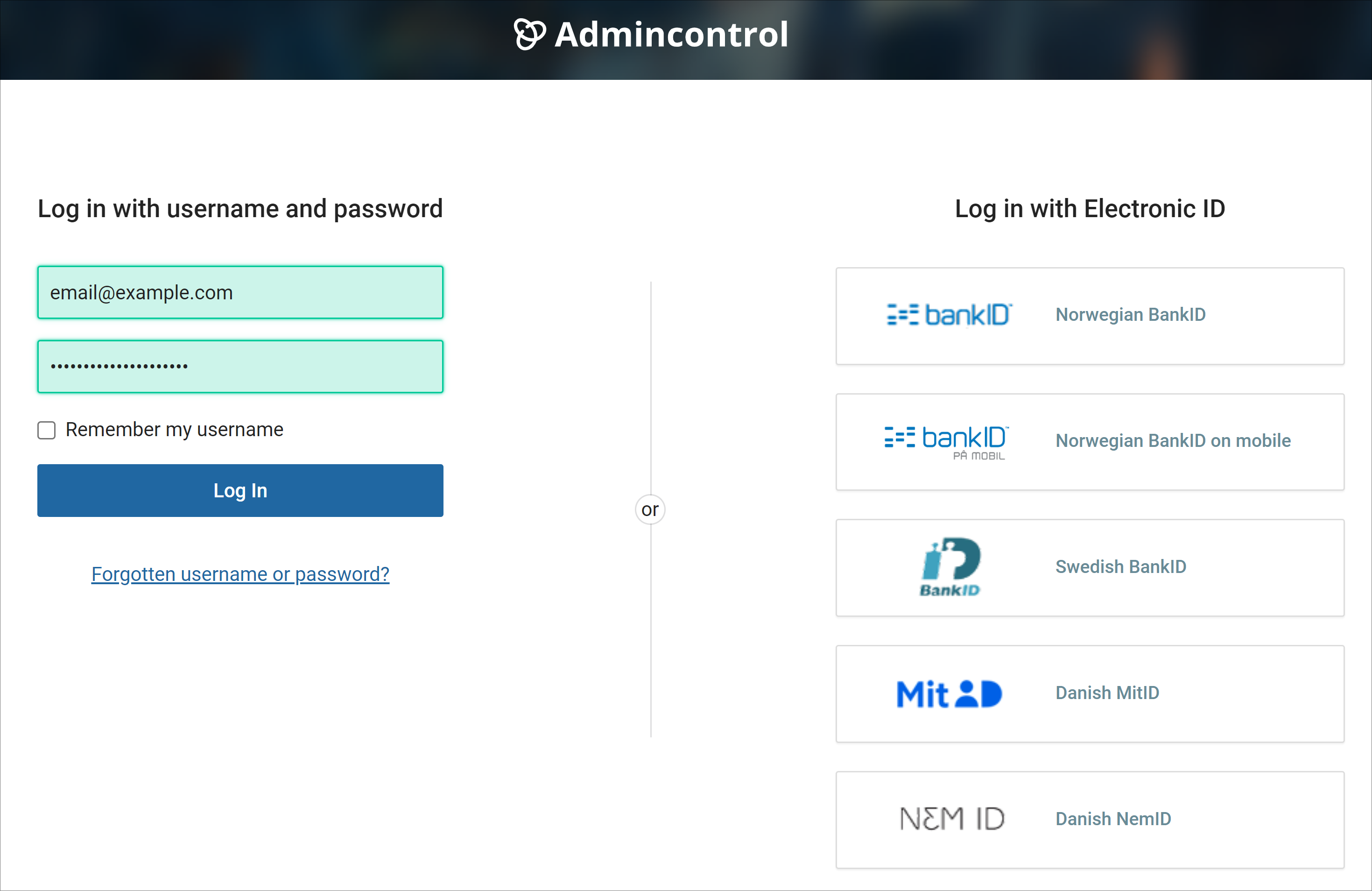 In addition, an auto-generated code is sent via SMS to the user's mobile phone (SMS two-factor solution) if this is activated in the portal.
If you do not receive the SMS within a few seconds, press the Resend SMS button to have a new key sent via an alternative route. After the third time you press the button you will receive a call where the key is read to you in English.
Do you still experience problems receiving the authorization key? Go here for further troubleshooting.
Log in with Electronic ID
The first time you log in with Electronic ID you must link your ID with your Admincontrol user to confirm your identity. After your Electronic ID is linked to your user you may choose both methods to log in.
You may log in with Electronic ID using:
Norwegian BankID
Norwegian BankID on Mobile
Swedish BankID
Danish NemID
Danish MitID*
*Please note that until the end-user migration has started, the MitID in Admincontrol will only be working for selected MitID pilot users.
MitID is the future identity and authentication solution in Denmark, that will replace NemID. All end users with an existing nemID will be enroled in a migration process starting October 2021. The end-user migration is driven by Digitaliseringsstyrelsen in Denmark.
If you experience problems with logging in your Electronic ID, you may go to these support pages:
Contact Admincontrol support for further assistance.