Secure Messaging in Admincontrol gives management and the board a secure communication channel especially suitable for sharing, discussions and collaboration related to sensitive information.
Your inbox with secure conversations is available from Messages in the left sidebar on the home page. The badge will show the number of conversations that have new (unread) messages.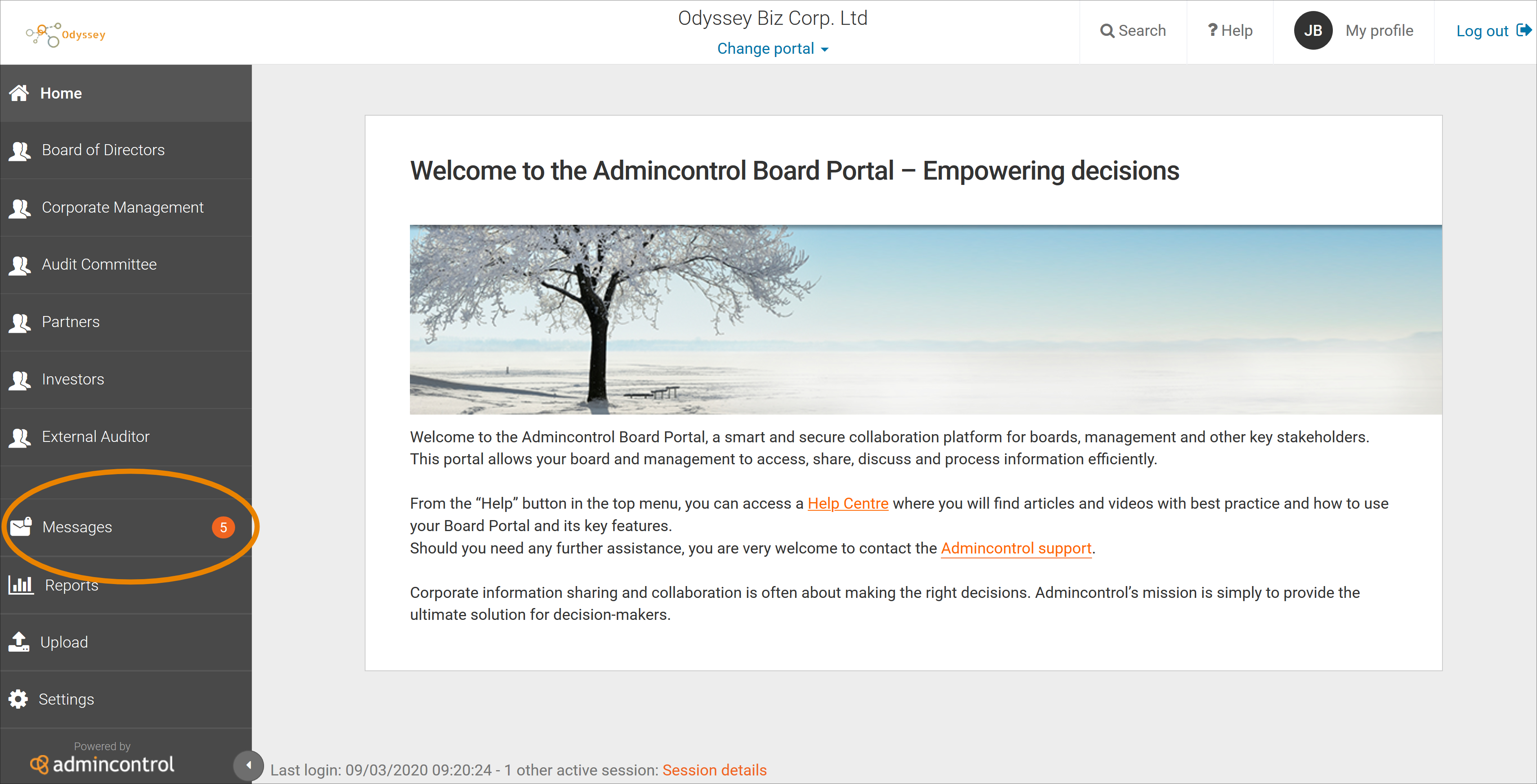 In the Inbox, the conversations will be listed chronologically, with the conversation with the latest action (message sent or message received) on top.
You can change the view of your inbox by clicking the arrow icon next to All messages on the top of the inbox. From the drop down menu you can switch between viewing all messages, unread messages, and drafts.
For all new conversations and conversations with unread messages, the subject will be in orange colour.
Any draft messages or draft replies will have an indicator showing that the message has been started but not yet sent. Conversations that contain attachments will show a paper clip icon on the right side.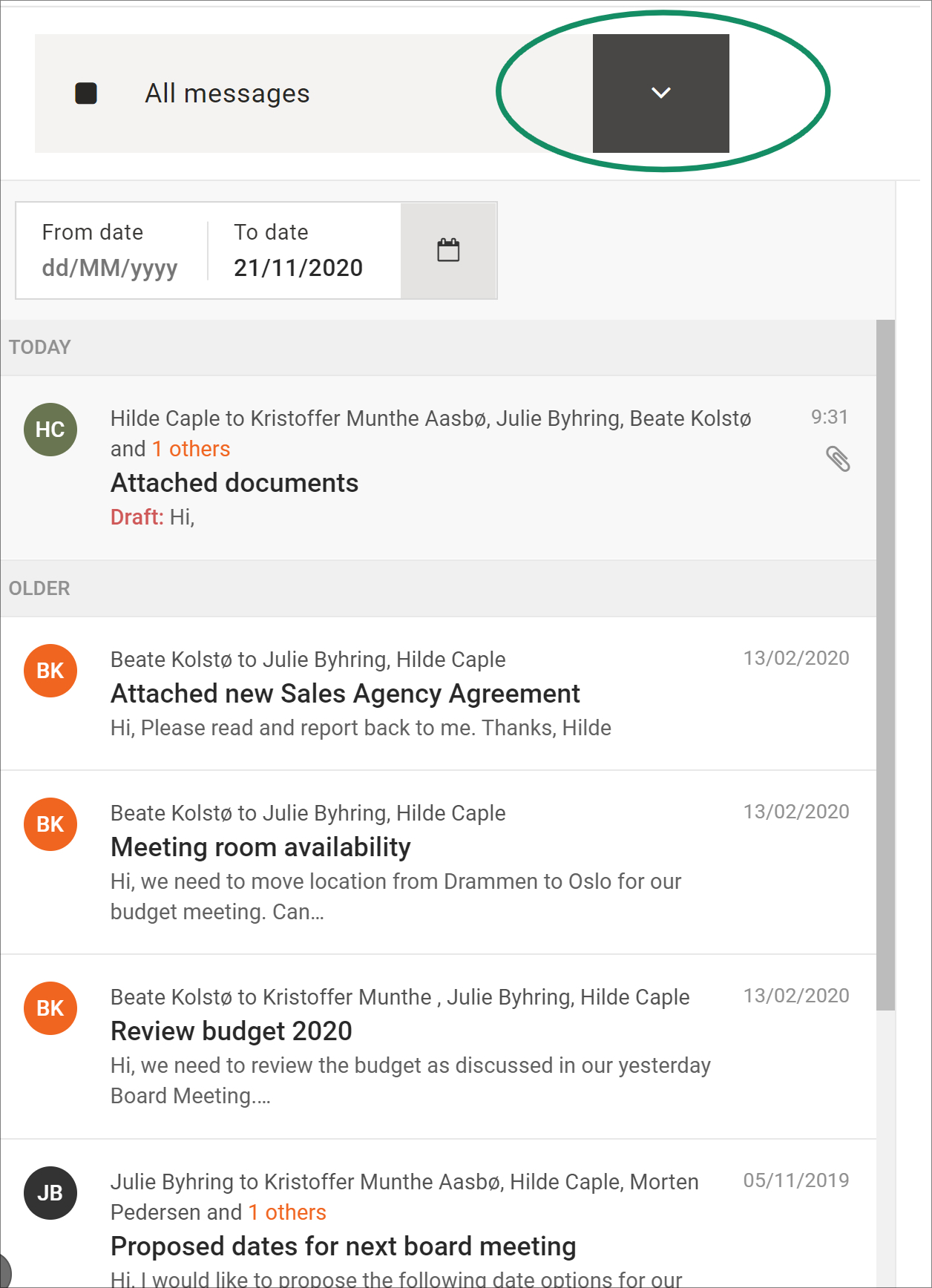 Conversations related to Meeting Minutes will be listed in the inbox as well as being accessible from the Minutes themselves. The users can either respond from the conversation in the Inbox or from the Minutes preview.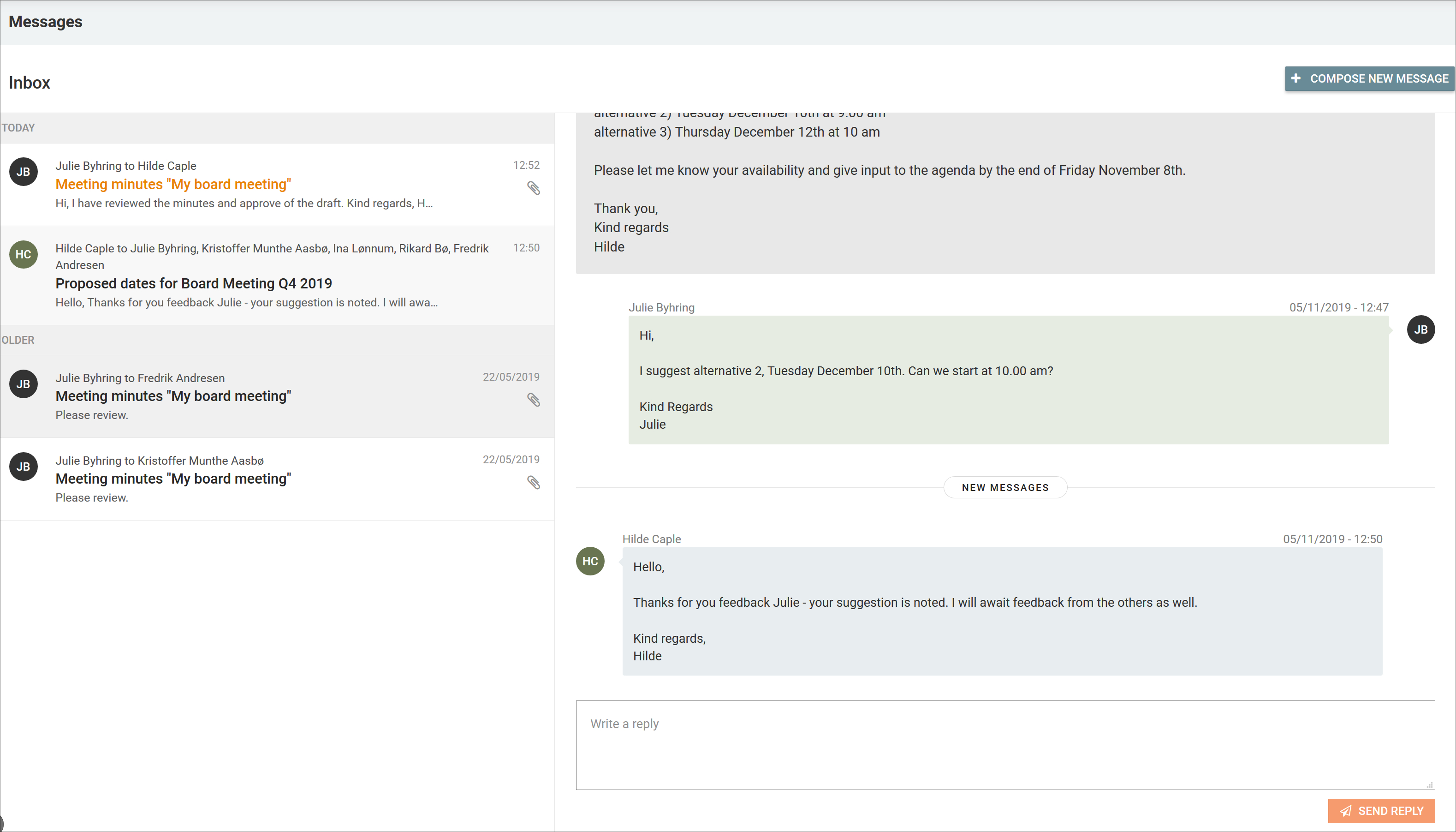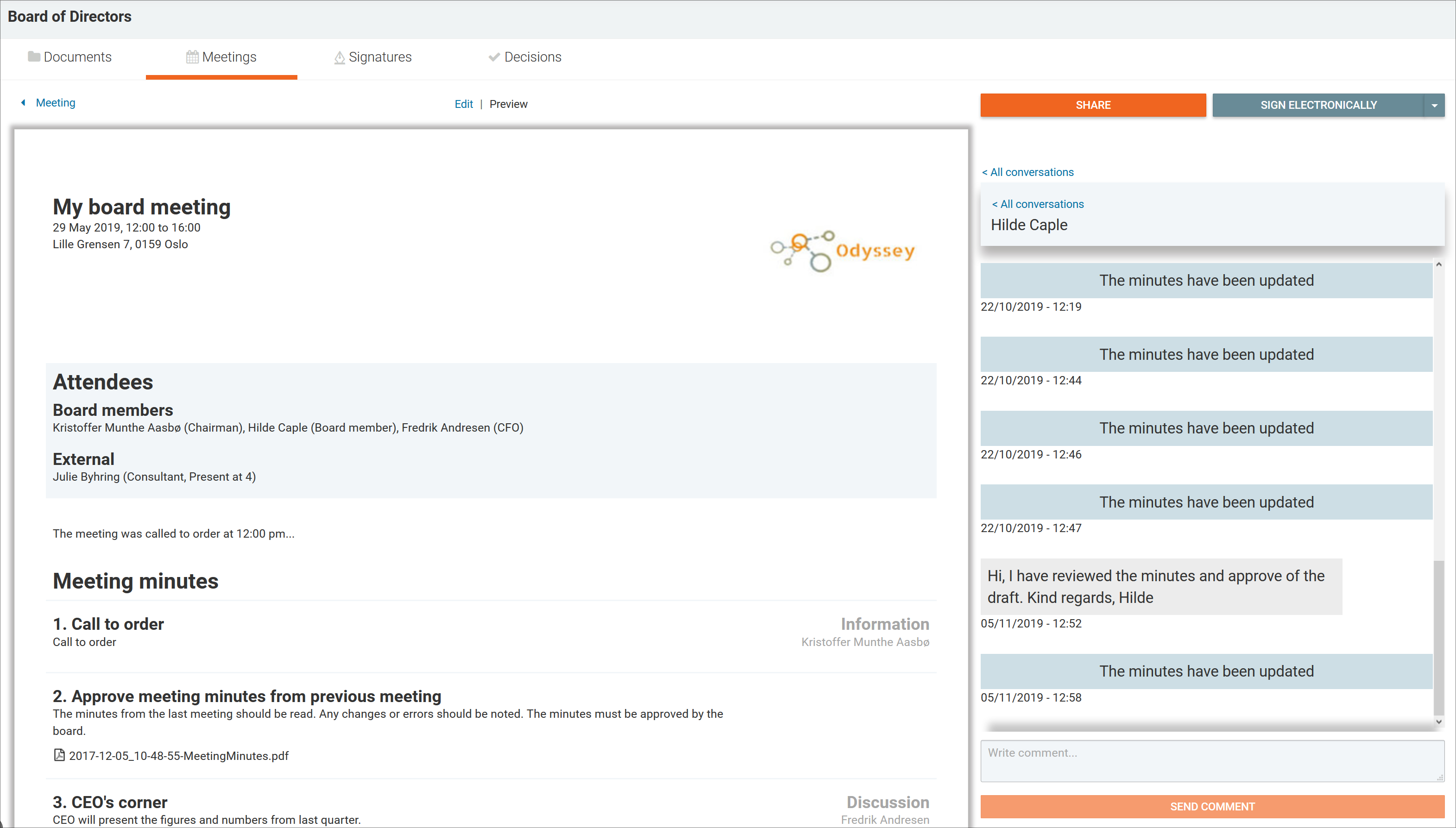 Conversations with documents and annotations shared from using the iOS app can be opened, viewed and responded to from the web application.