To start a new conversation from the web application, go to Messages and click Compose new message.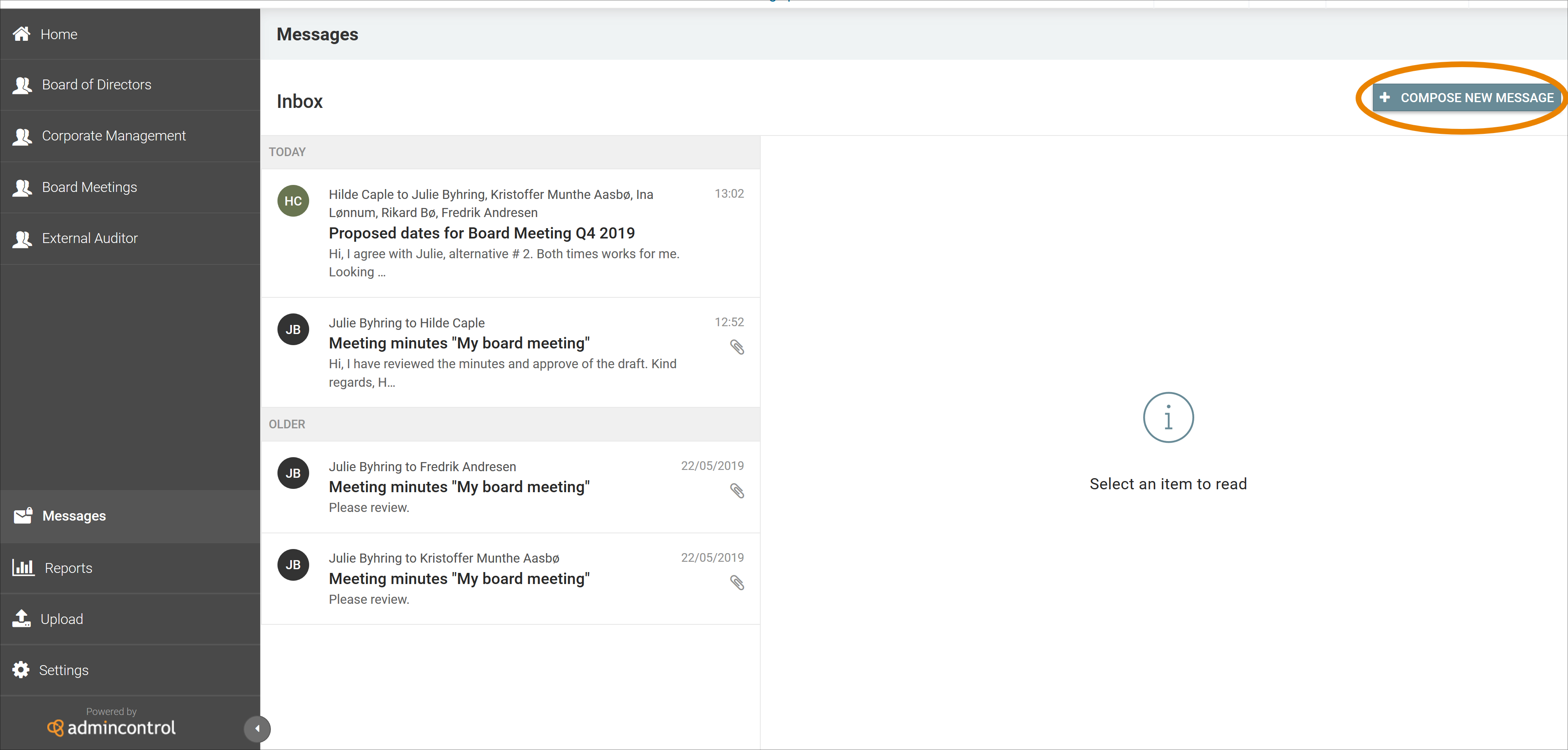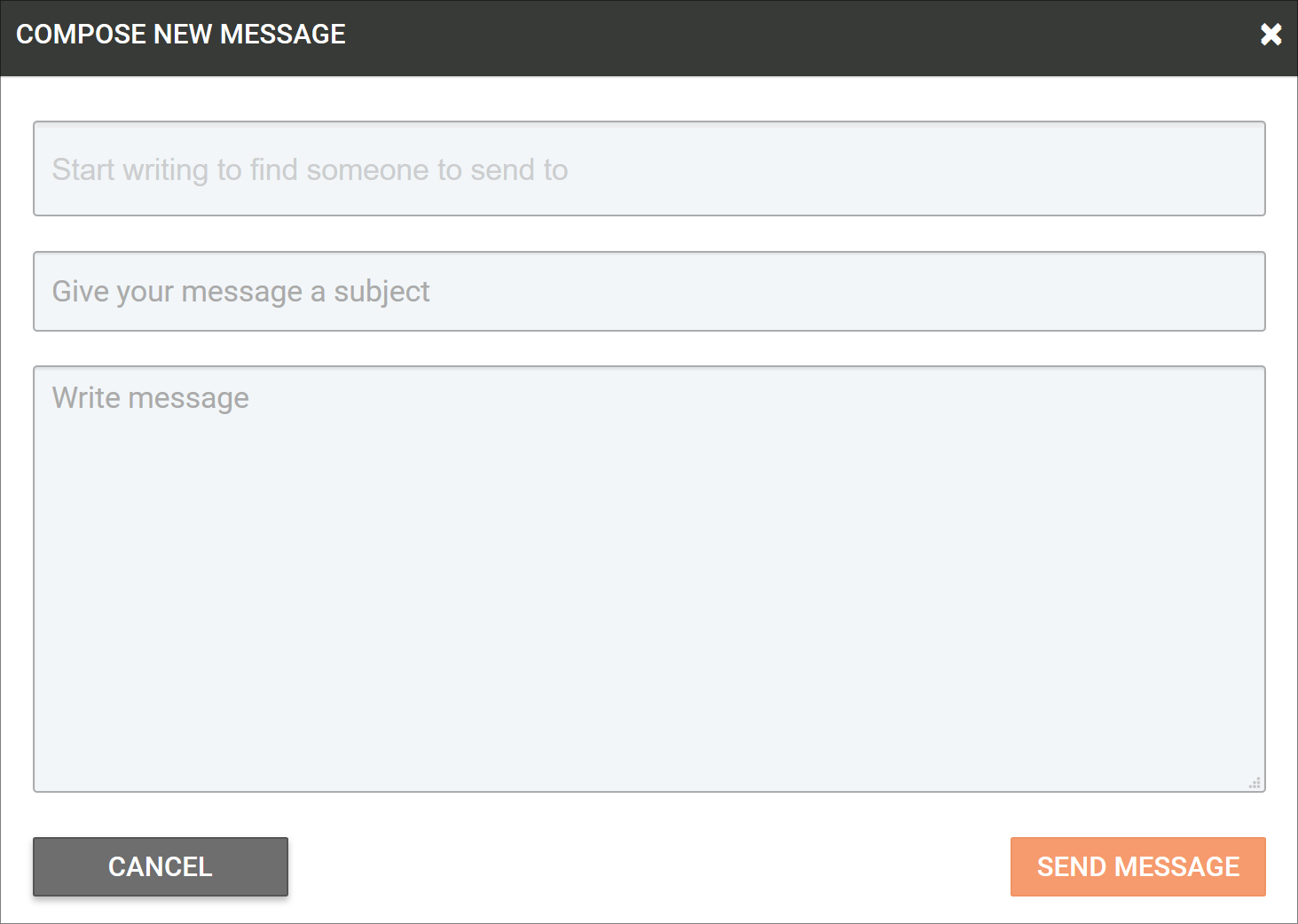 Click in the Start writing… field to select your recipients. You can send a message to a group or to individual users, but only users that are member of the same user group(s) as yourself will be available.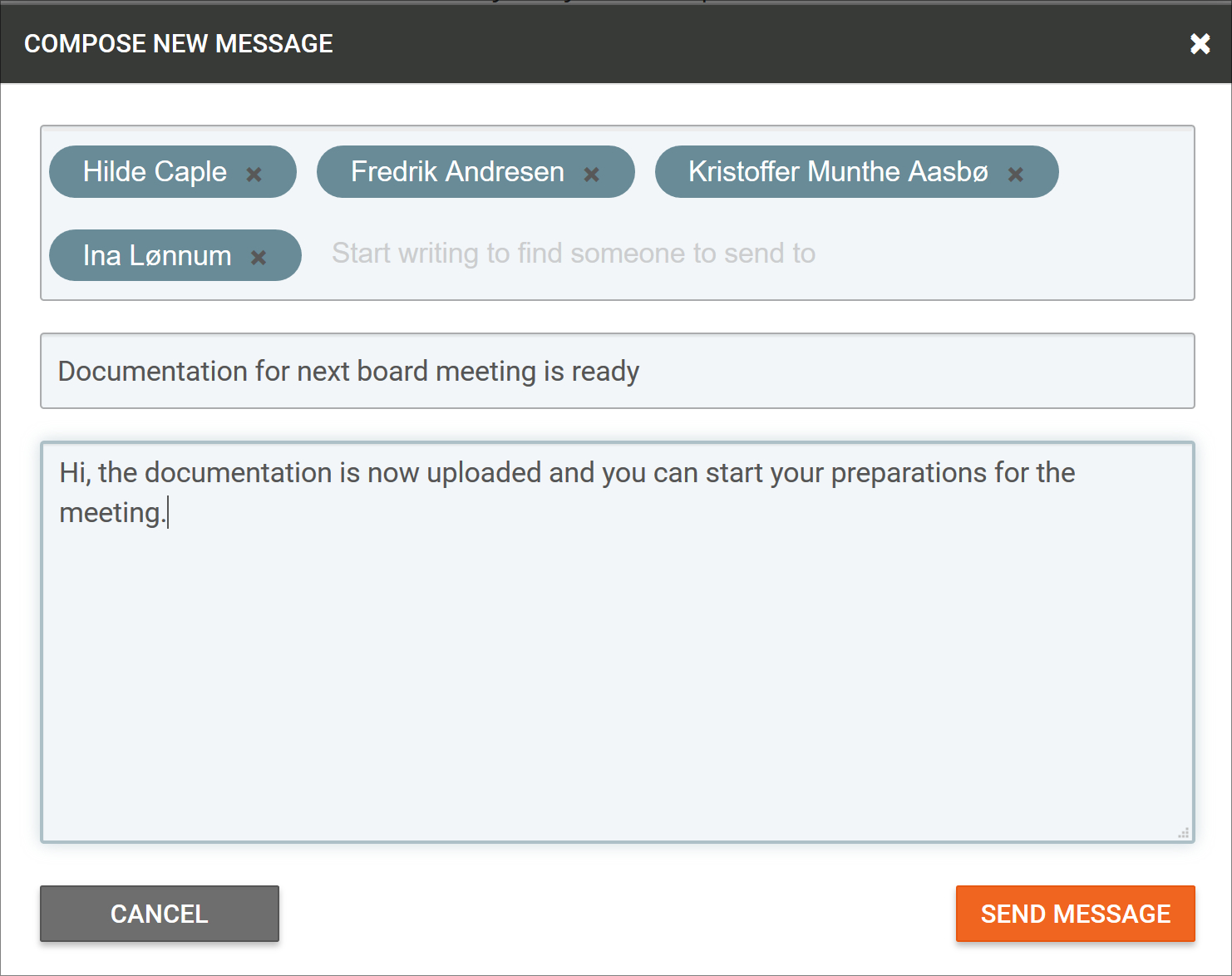 Click on a user group or individuals to select your recipients. Add the subject and your message body and click Send message. Note that both subject and message body text are mandatory and that the Send message button will stay disabled when they are empty. If you cancel and leave the message without sending it, the draft message will not be saved, and you will have to compose your message again.