Discuss a document with another board member.
To discuss a document from the web application, go to Documents, select the document(s) you would like to discuss and click on More actions or the cogwheel. Select the option Send in secure message, select your recipients and compose your message.
Please not that the recipients list will contain all users in the portal that has access to the document(s).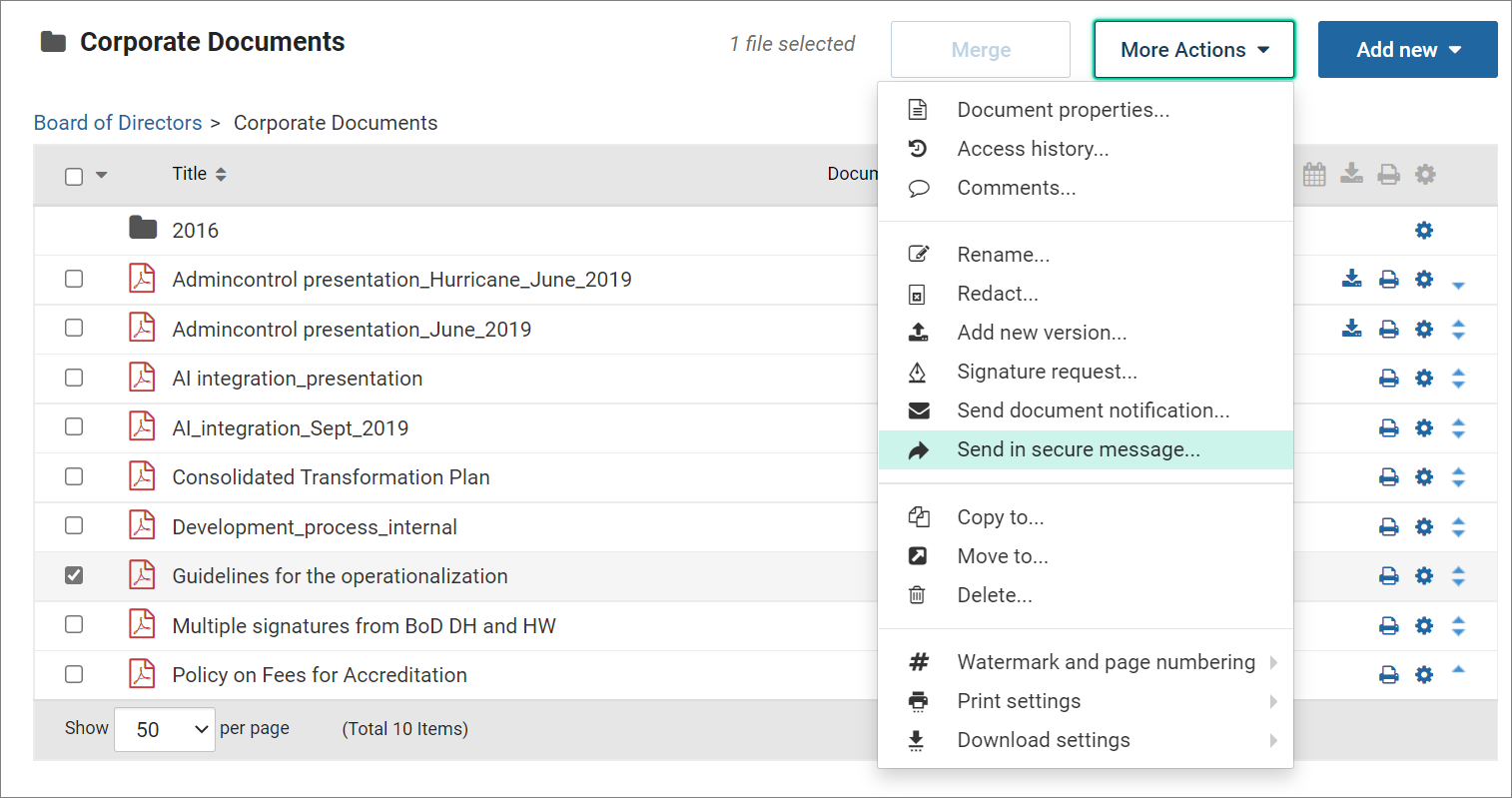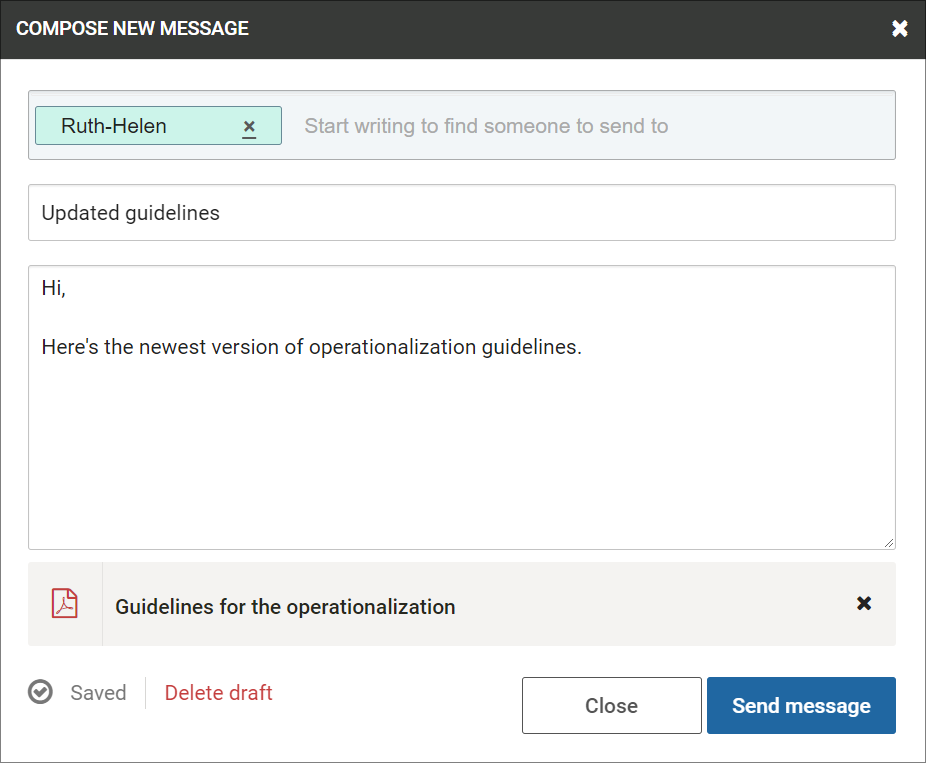 If you are sharing a document with annotations, you can chose to share these by clicking Add annotations in the Compose new message modal and select the annotated pages you would like to include in the document you are about to share. If you want to share all annotations click Select all.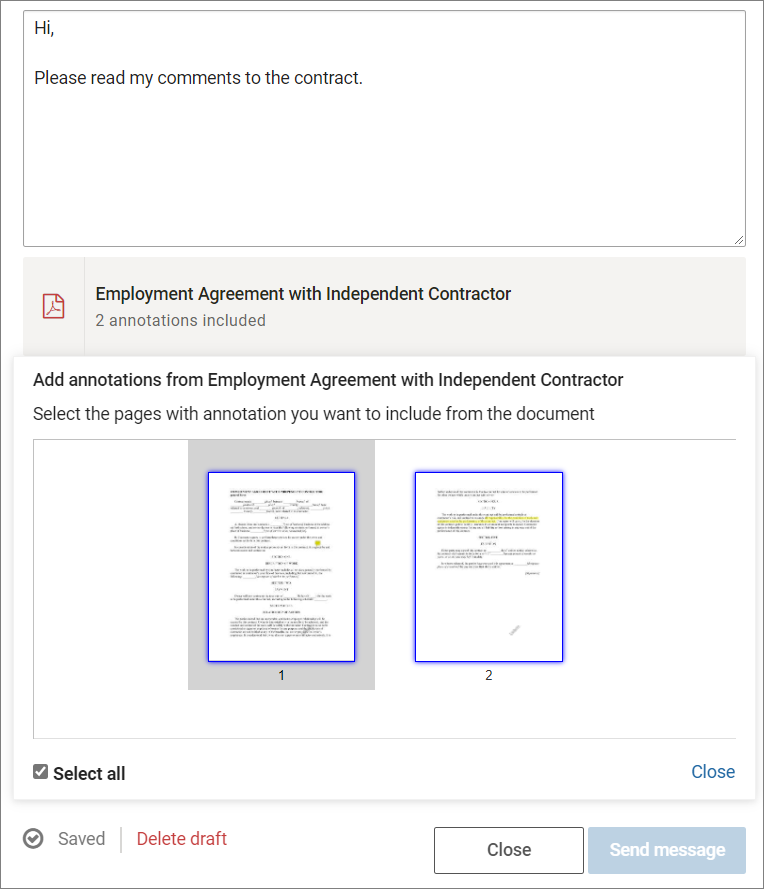 If you need to remove a wrongly added document from the message, there is an option to do so by clicking the x at the end of the document name. If any document was removed by a mistake, there is an option to undo this action.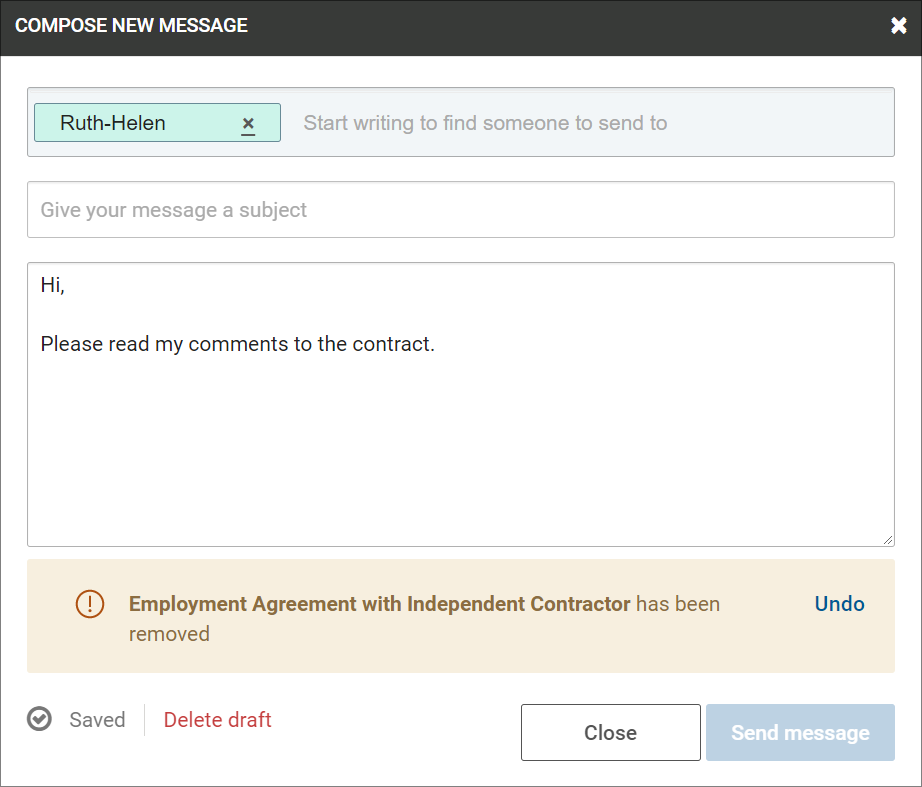 When the recipient opens the document from the message it will be opened in the viewer, the user can read it, and then chose to go back to the message and respond to the sender.