The folder wizard is a dynamic and user-friendly tool that lets you build your initial folder structure in the data room, either from one of our templates, or from scratch.
Watch this video to learn more about how to create a folder structure.
When you open a new data room – you are guided into creating a folder structure: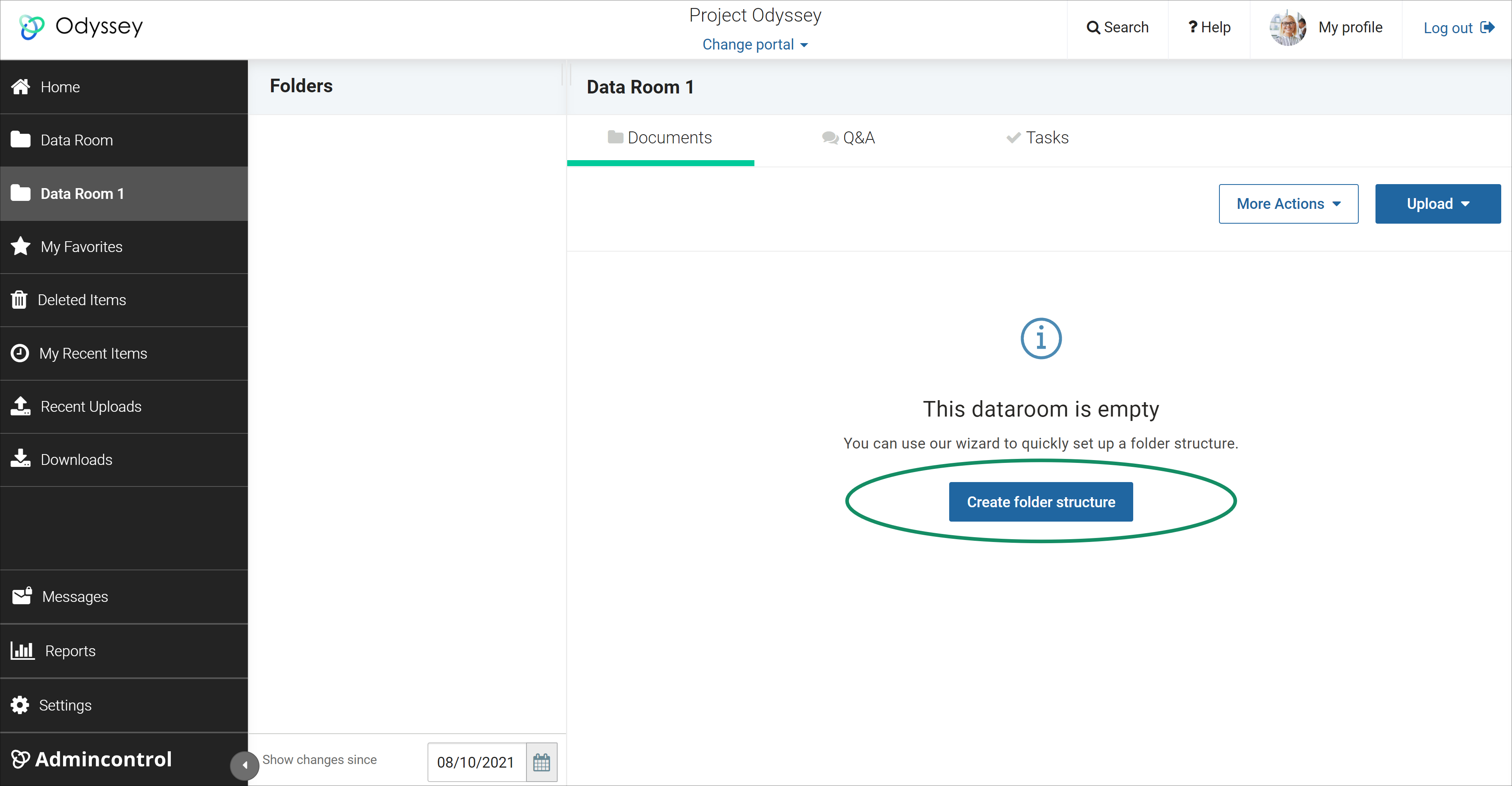 Building a folder structure based on templates
There are four ready-made templates build on best practice based on usage of our data rooms.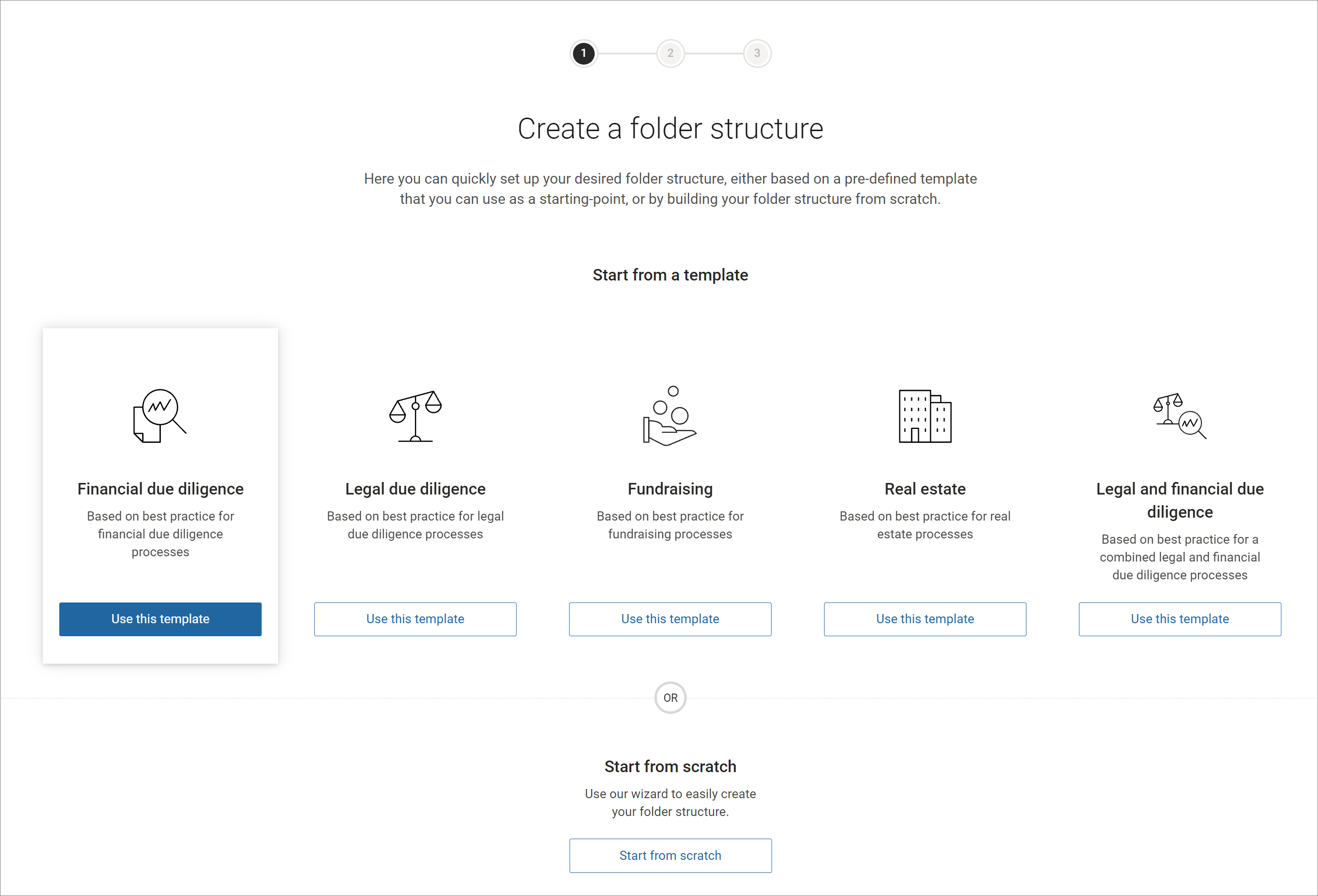 When you have chosen a template for your project – you can easily make changes to the structure by moving, adding, deleting and edit folder names.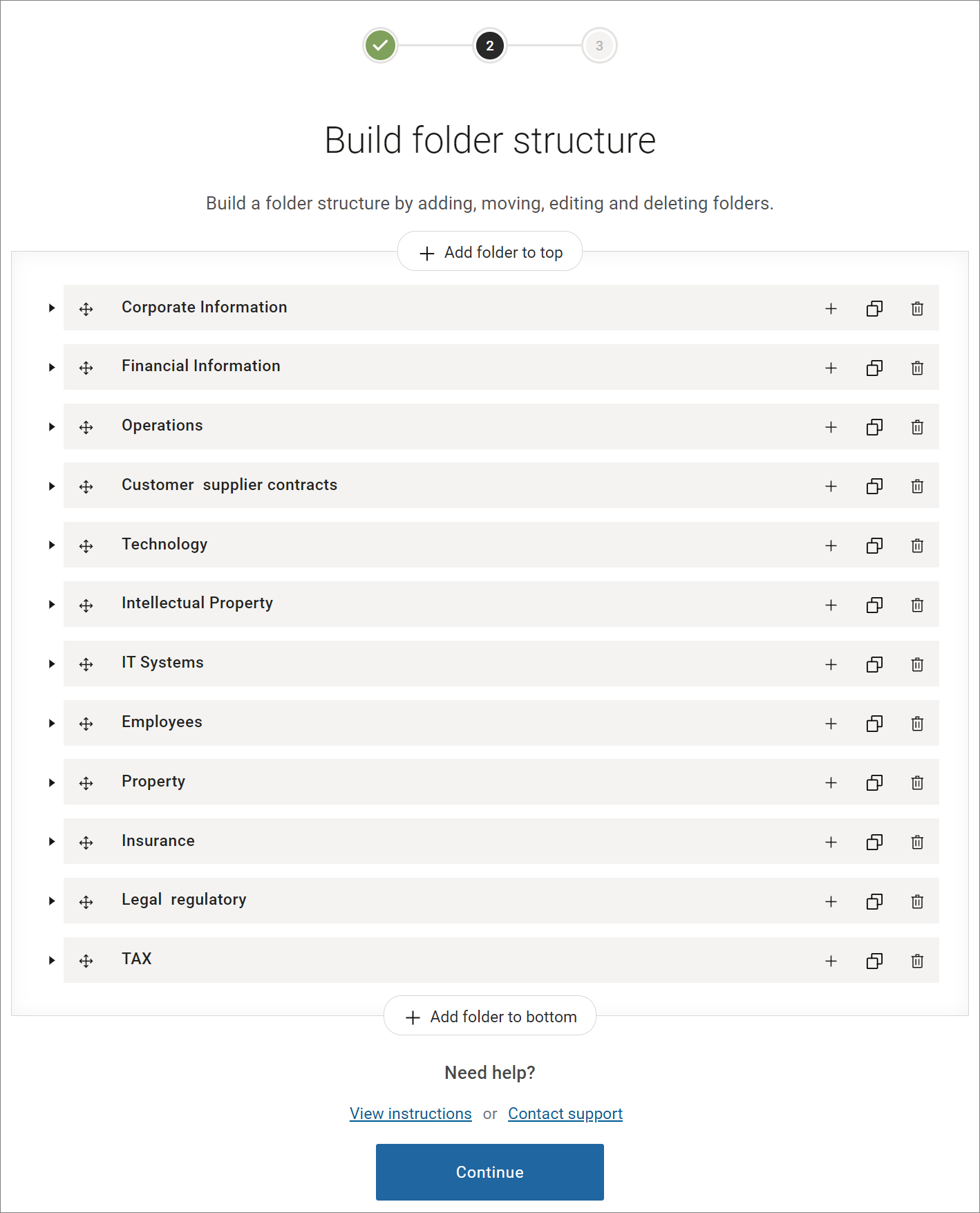 If you need instructions – we have made an information panel to inform you how to use the wizard.

When you have finished adjusting your folder structure – you can choose to index the folders, to keep the ordering, easy navigation, and references.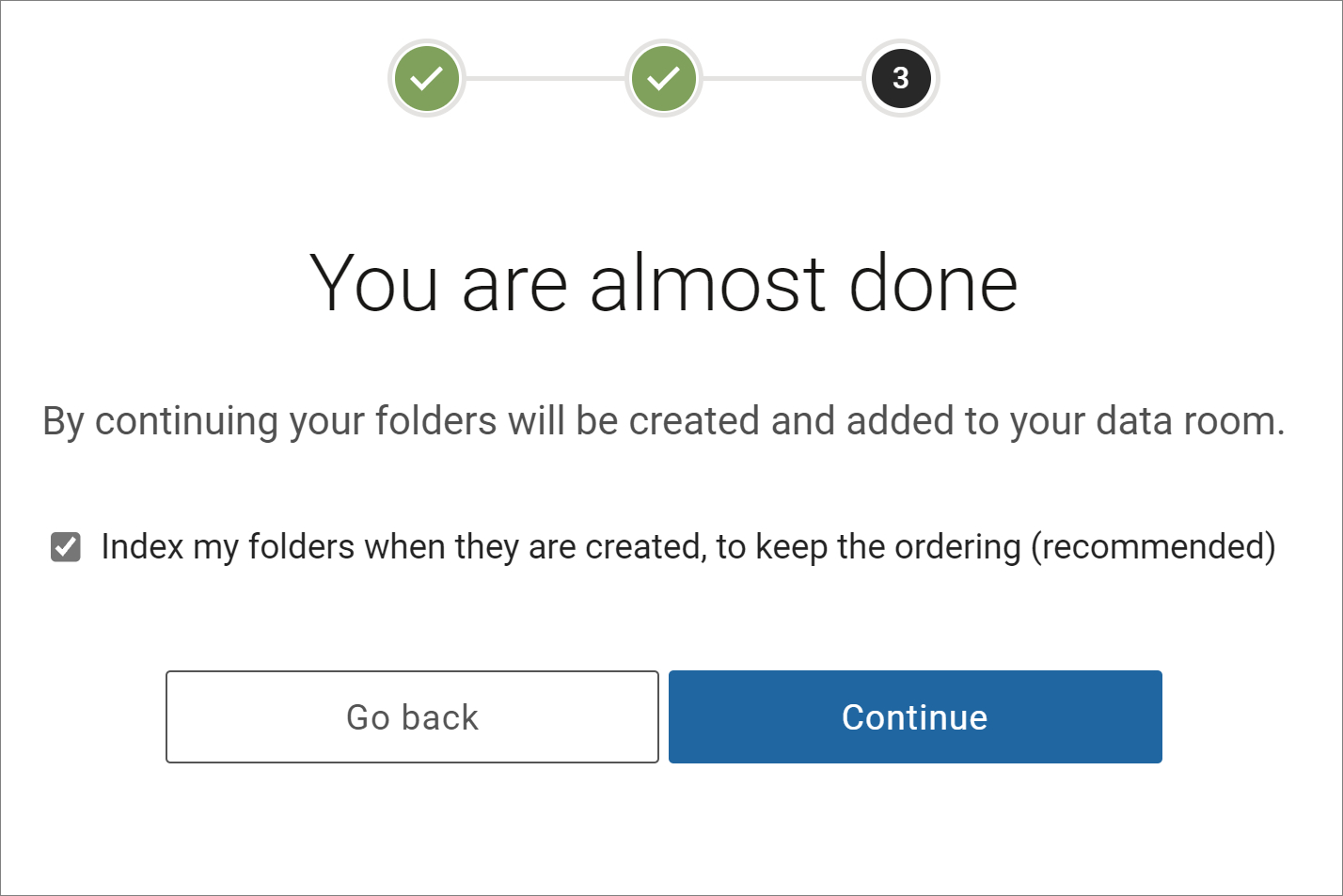 In the last step - your new folder structure will be created and added to your portal: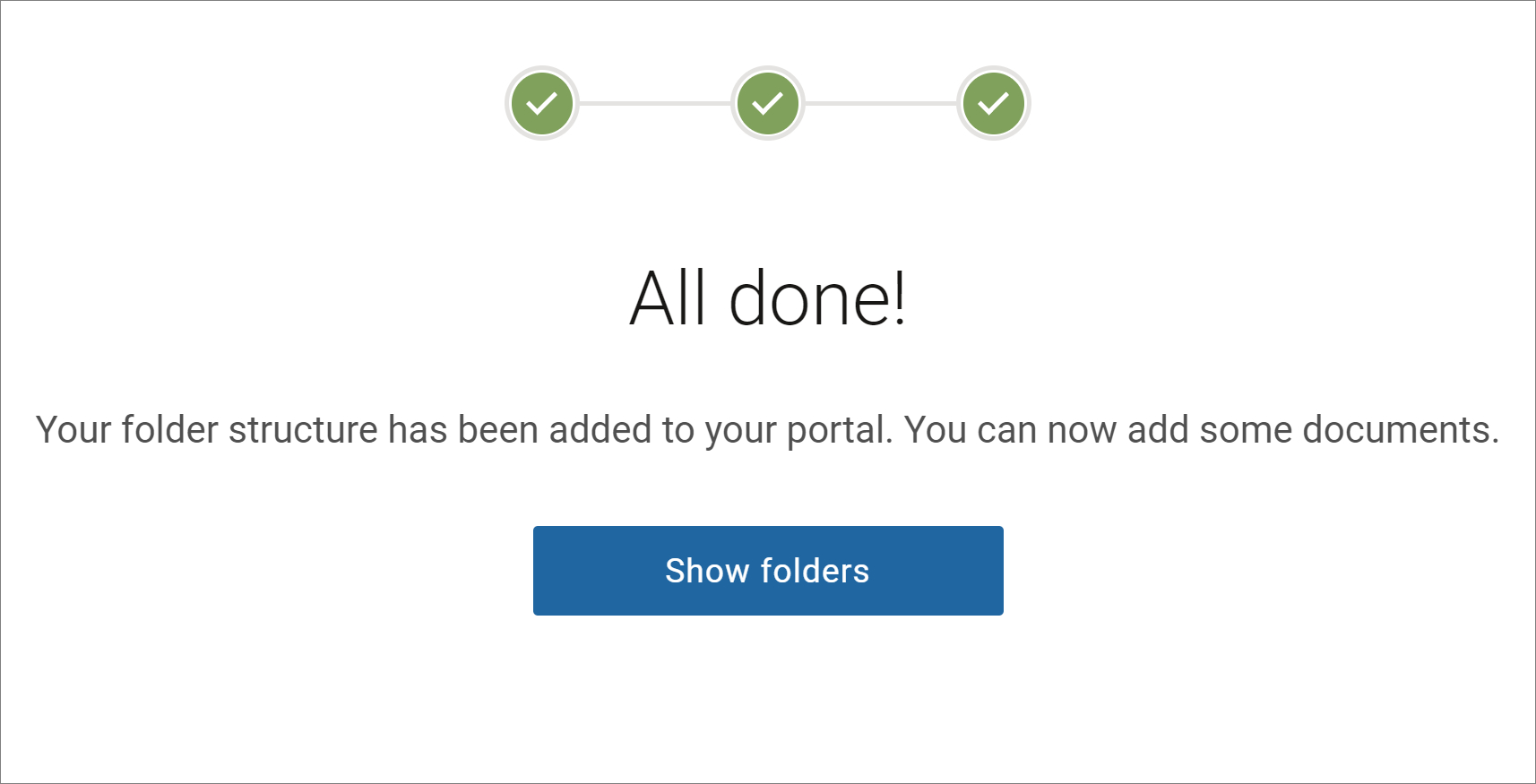 Your folder structure is now ready in the data room, and you can now start uploading documents.