When you open the app you will be prompted to log into the solution.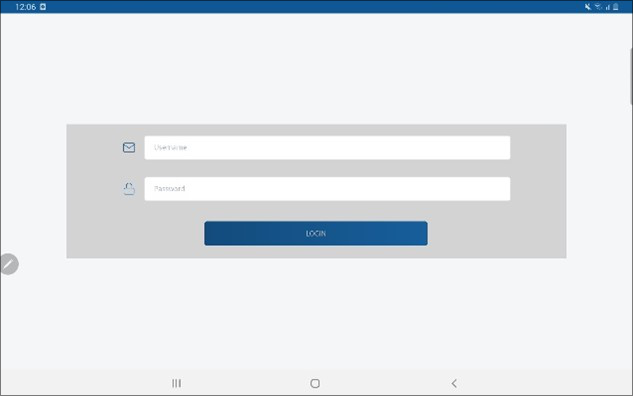 Next step is to create a keyword which can be used for accessing downloaded content without the need of logging into the solution in future interactions with the app.
After you have logged in the first time, you will later have the option to also continue in offline mode.
After logging in you will be prompted if you want to download content accessible in the portal. This is based on a timeline for when the documents were uploaded to the portal. Also, after choosing this you will download new content automatically every time you log in. You can change this in the app settings if you like.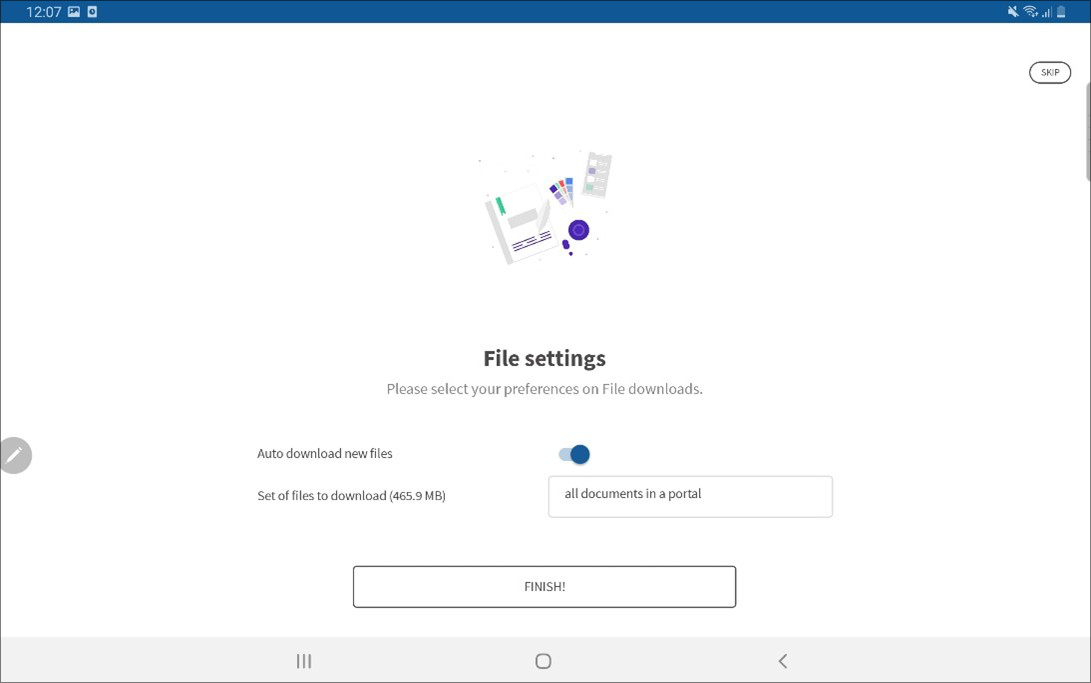 Dashboard
Dashboard is the first view you get after logging into the app. This contains a list of the three next upcoming meetings, three last uploaded documents and information of how many signature requests you have received. In this version, documents is the only area that is interactable.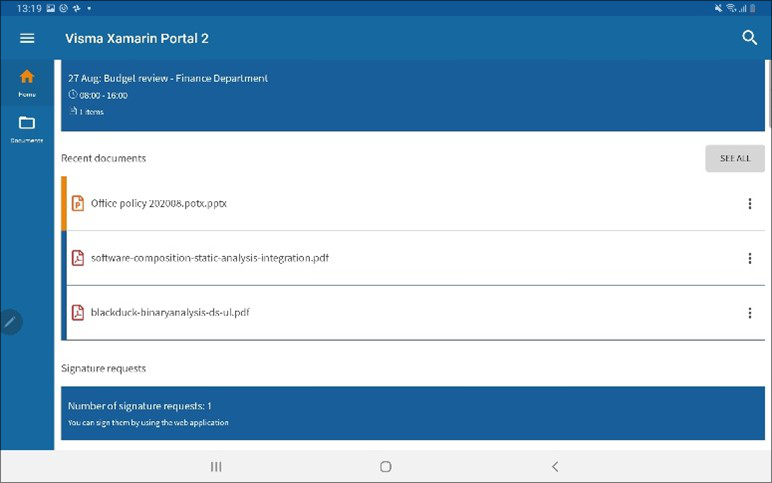 Menu
Clicking the menu icon or swiping in from left, gives you a menu with the following possibilities:
Change portal (only applicable if your user has access to several portals)
Information of company and contact person for the portal
Settings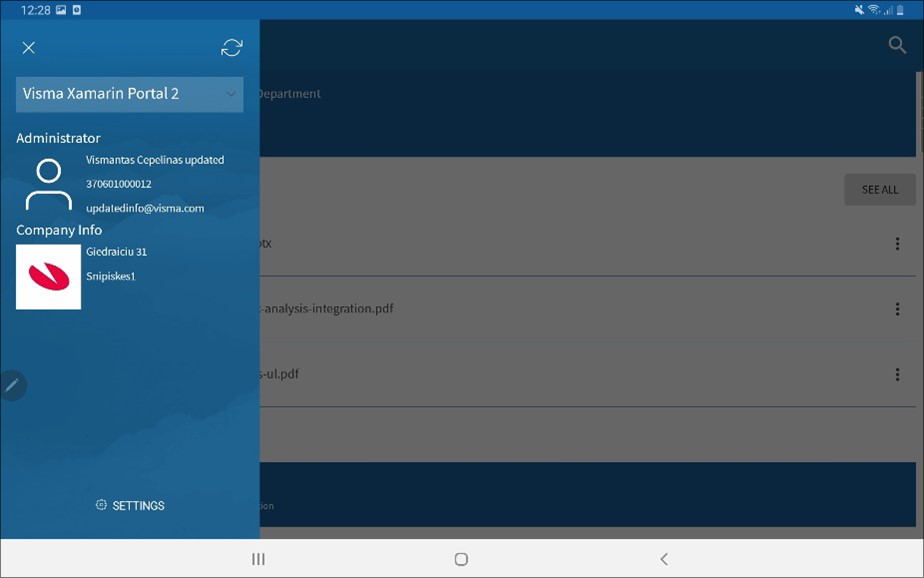 Documents
This area gives you access to the documents in your portal.
Navigate in the folder structure to access the folder you want. You can also search for a document.
The three dots give you option to download a document for offline access. If a document is opened, the document is also downloaded for offline use. If you want to remove the document from offline access, this can be done from the same menu.
Using the same menu on folders, gives you the option to download all documents in a folder. You will also be prompted if you want to download documents in sub-folders as well.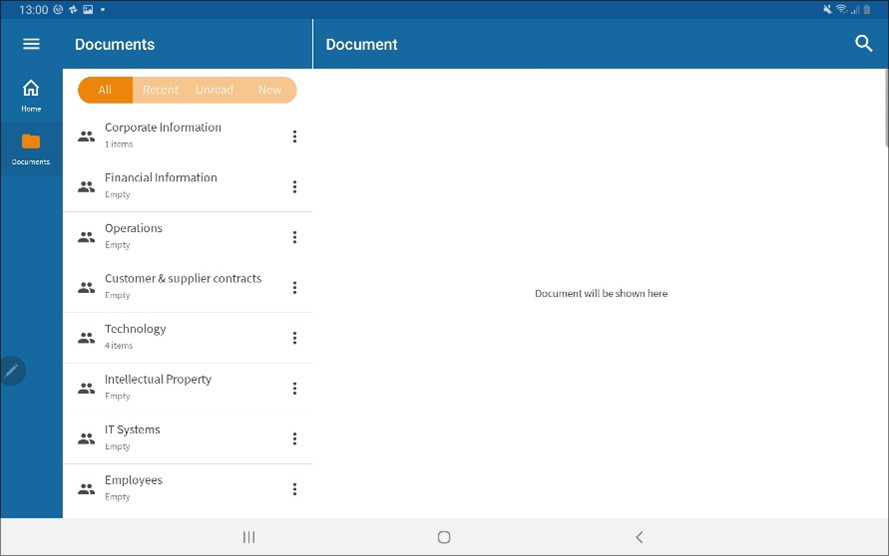 Opening the document also gives you the option to annotate. You can also create a notebook on the document.
There is also an option to bookmark pages in the opened document as well. For getting a better view of the document, you can also use the full-screen button to fill the whole screen with the document.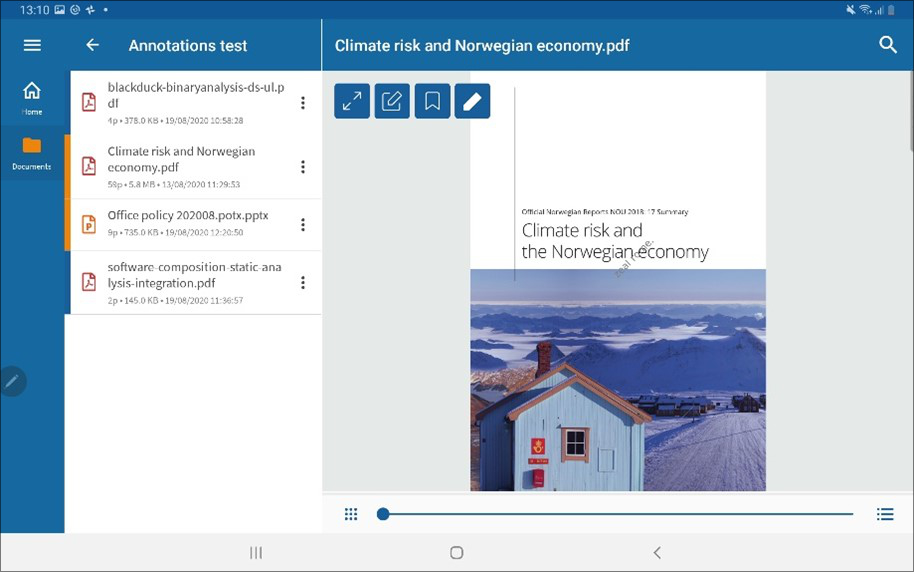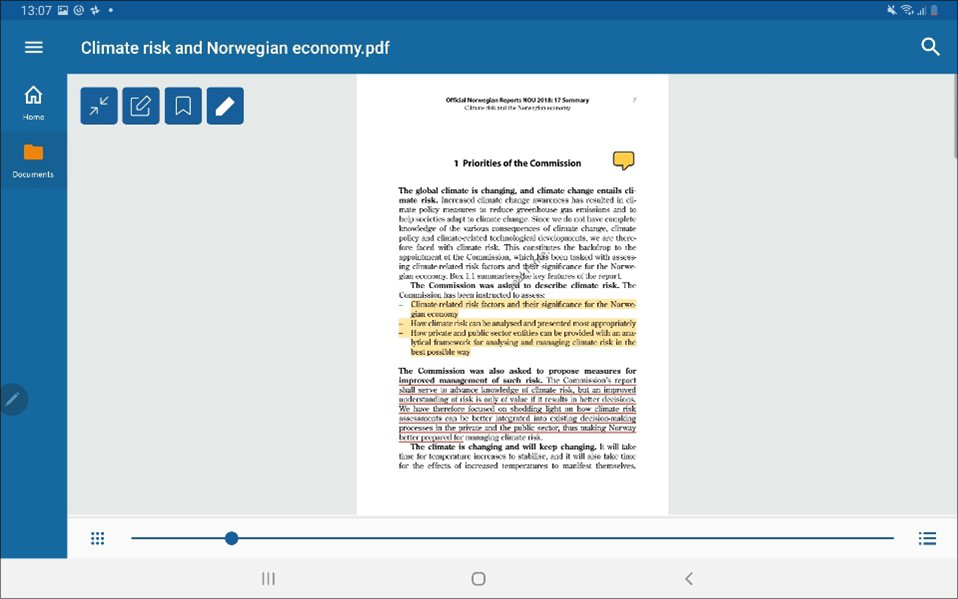 If you are offline when you start annotating, you will be prompted with a message saying that if you have annotations not synchronized from other devices,or web, they will be overwritten with the next sync.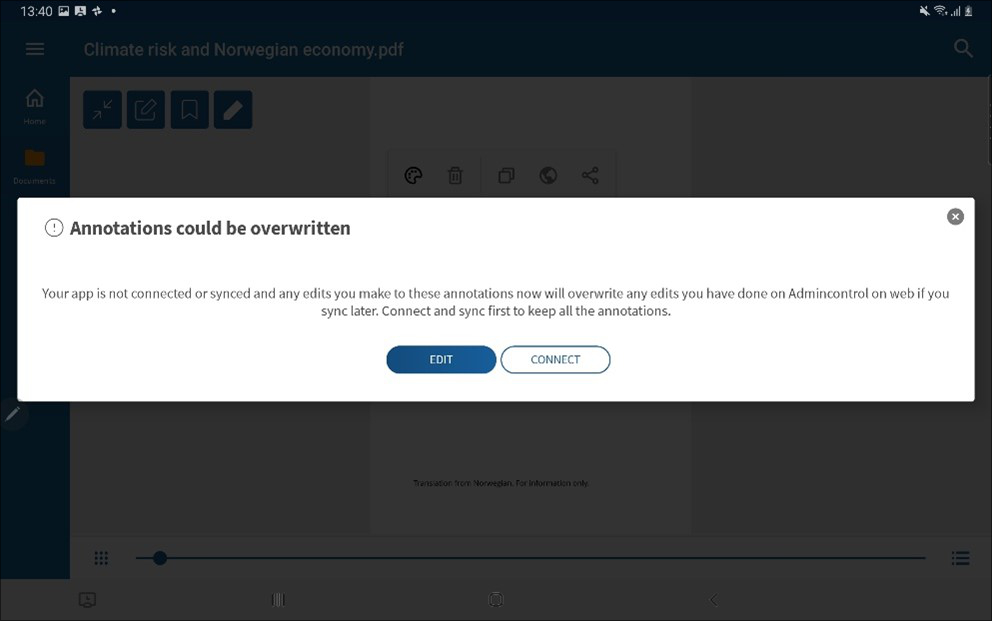 Settings
The settings contains two options; to change downloaded content or to log out.