From the Dashboard, access mettings by clicking on the Meeting button in the buttom menu or Go to meetings on the right side.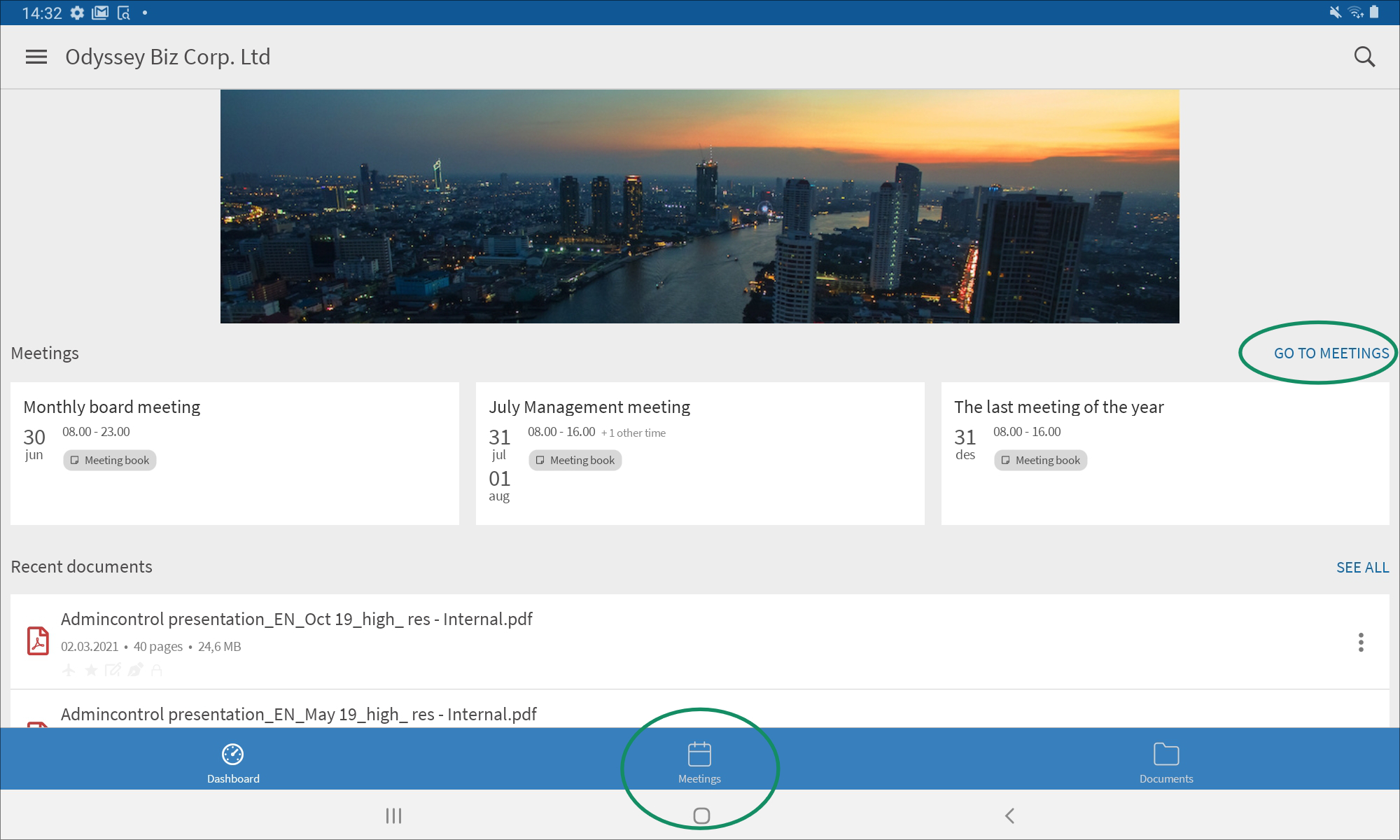 This section contains all meetings connected to your portal. You have access to previous conducted meetings, and upcoming meetings in the meeting list. Just scroll through the list or use the date picker to navigate to a wanted month and year. You are then shown the first meeting in that month. If the month you have chosen doesn't contain any meetings, you are shown the first meeting in the first month after that contains meetings.
When opening a meeting you are presented with the meetings overview. Here you also have the options of downloading the meeting book and the meeting minutes.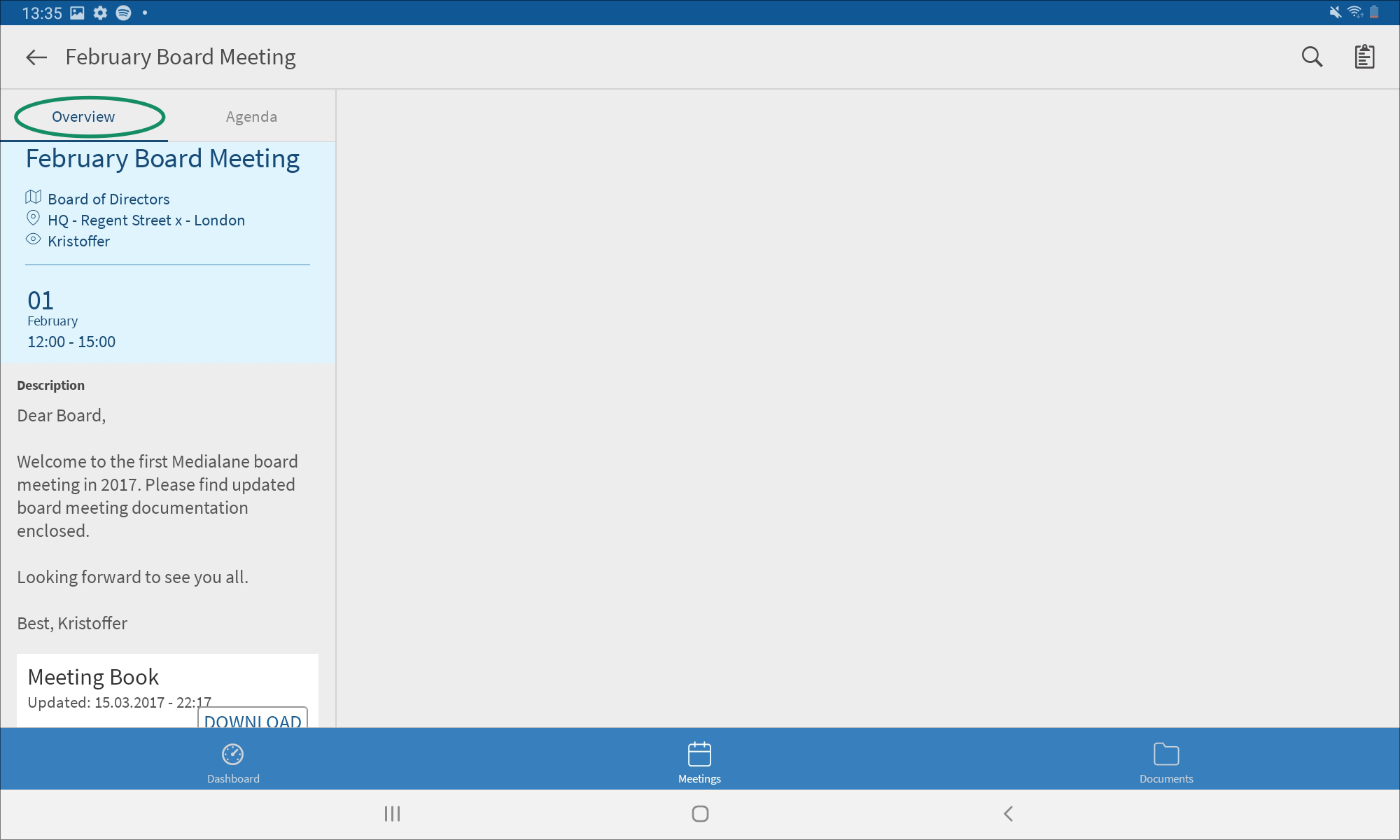 The agenda tab gives you the agenda for the meeting, so you easily can prepare for the meeting.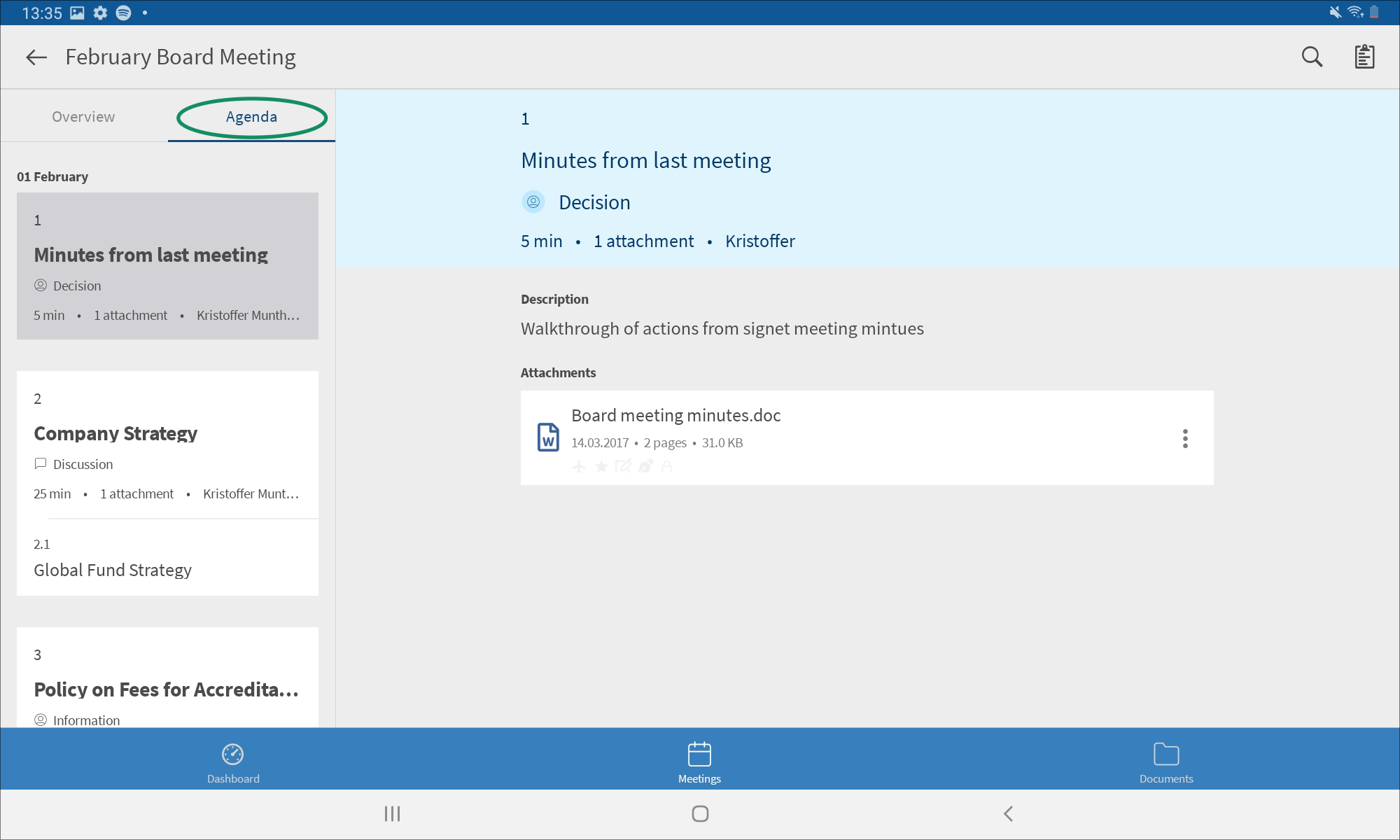 When opening an attachment in the agenda , the the meeting book will open and navigate you to the correct attachment.