From the dashboard, access Documents by clicking the Document button in the lower right corner of your screen. you can also access recent documents directly from the dashboard, or all documents by clicking See all.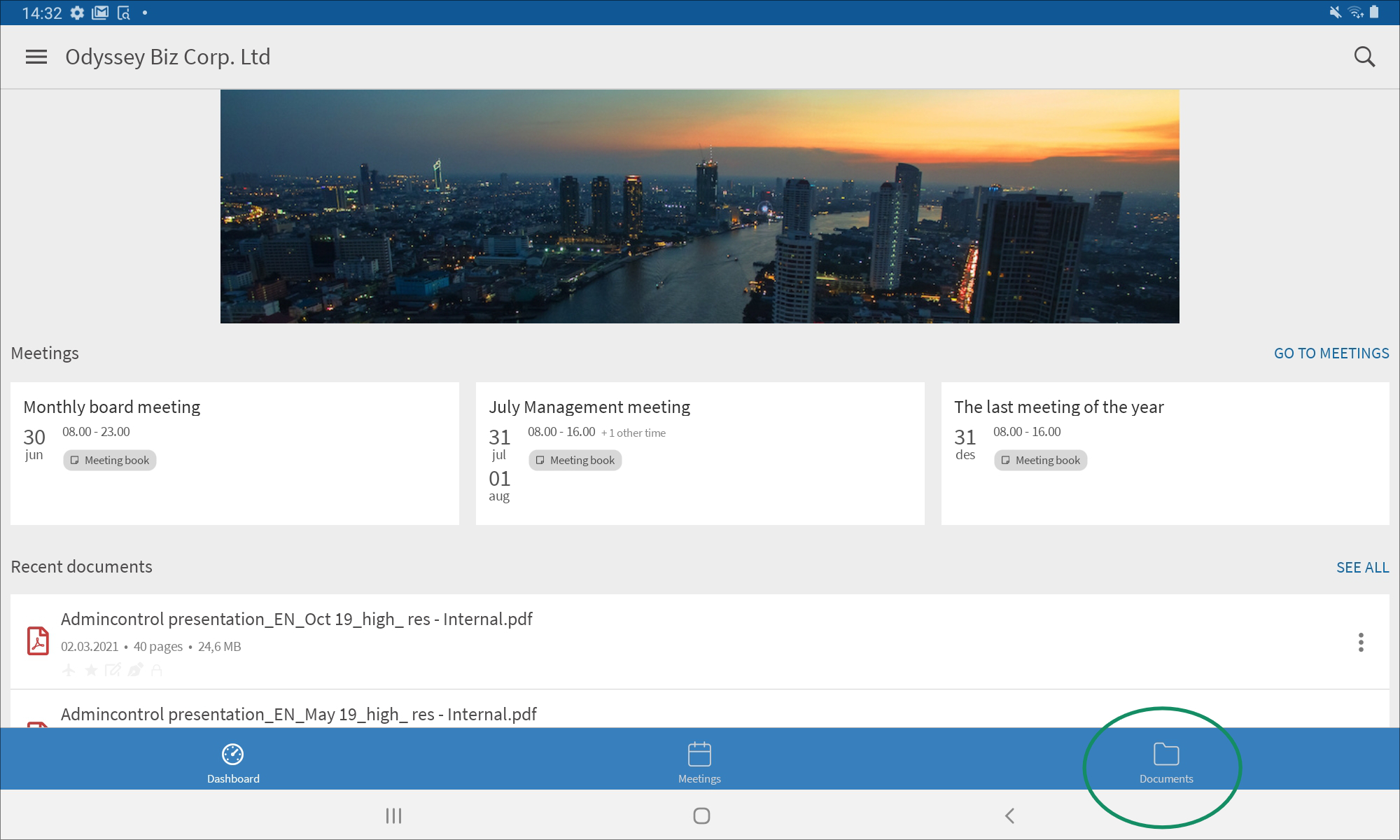 Navigate in the folder structure to access the folder you want. You can also search for a document.
The three dots give you option to download a document for offline access. If a document is opened, the document is also downloaded for offline use. If you want to remove the document from offline access, this can be done from the same menu.
Using the same menu on folders, gives you the option to download all documents in a folder. You will also be prompted if you want to download documents in sub-folders as well.
Annotations and bookmarks
Opening the document also gives you the option to annotate. You can also create a notebook on the document.
There is also an option to bookmark pages in the opened document as well. For getting a better view of the document, you can also use the full-screen button to fill the whole screen with the document.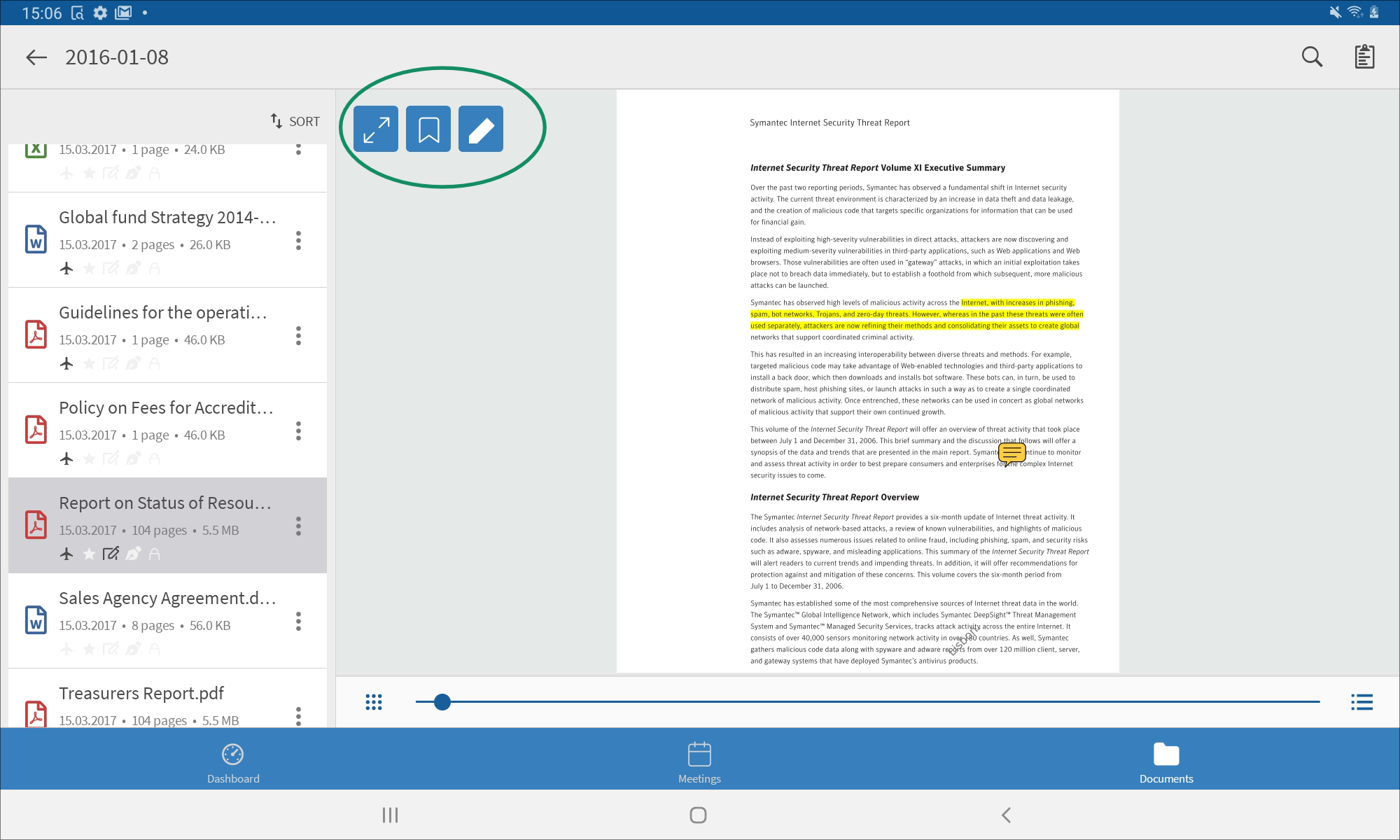 If you are offline when you start annotating, you will be prompted with a message saying that if you have annotations not synchronized from other devices,or web, they will be overwritten with the next sync.