The Folder Wizard allows administrators and content administrators to pick between best practice templates and create a new folder structure within an empty area of use in just a few clicks.
The templates can be modified once chosen, or the user may choose to create their own folder structure in a simple and intuitive way.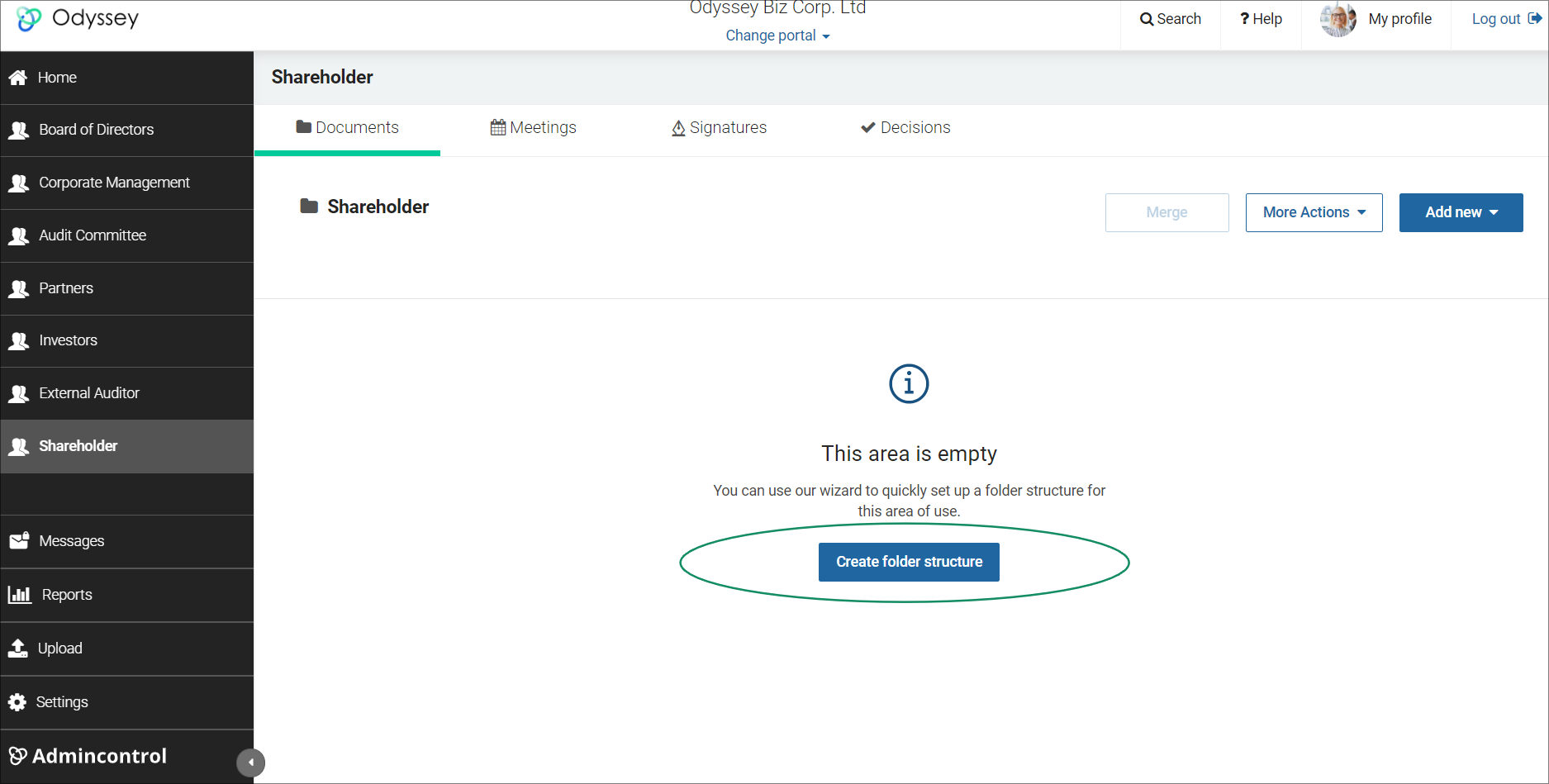 There are five ready-made templates build on best practice based on usage of our Board Portal. The available templates are: Auditor, Board, Committee, Management and Shareholder.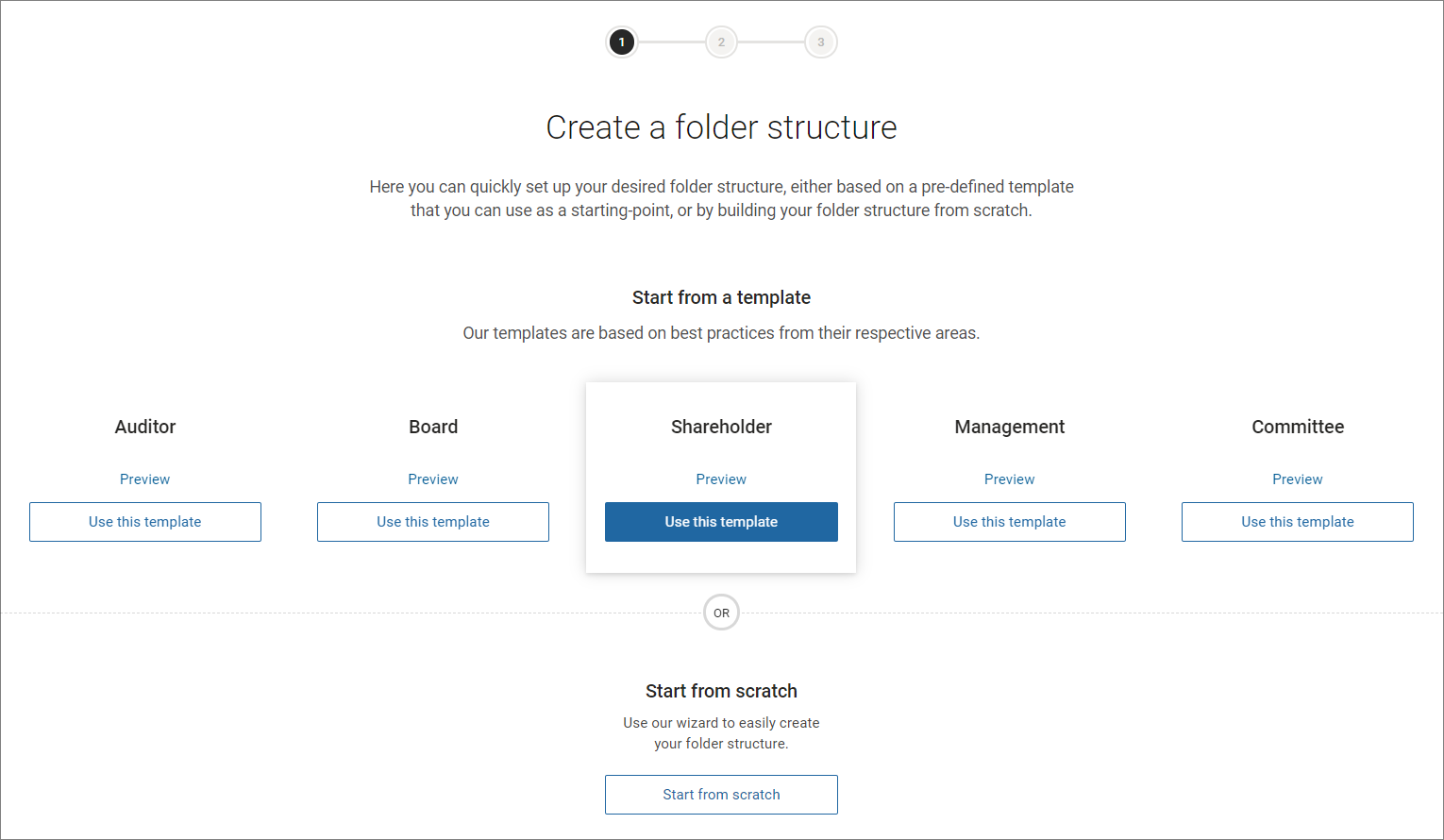 When you have chosen a template – you can easily make changes to the structure by moving, adding, deleting and editing folder names.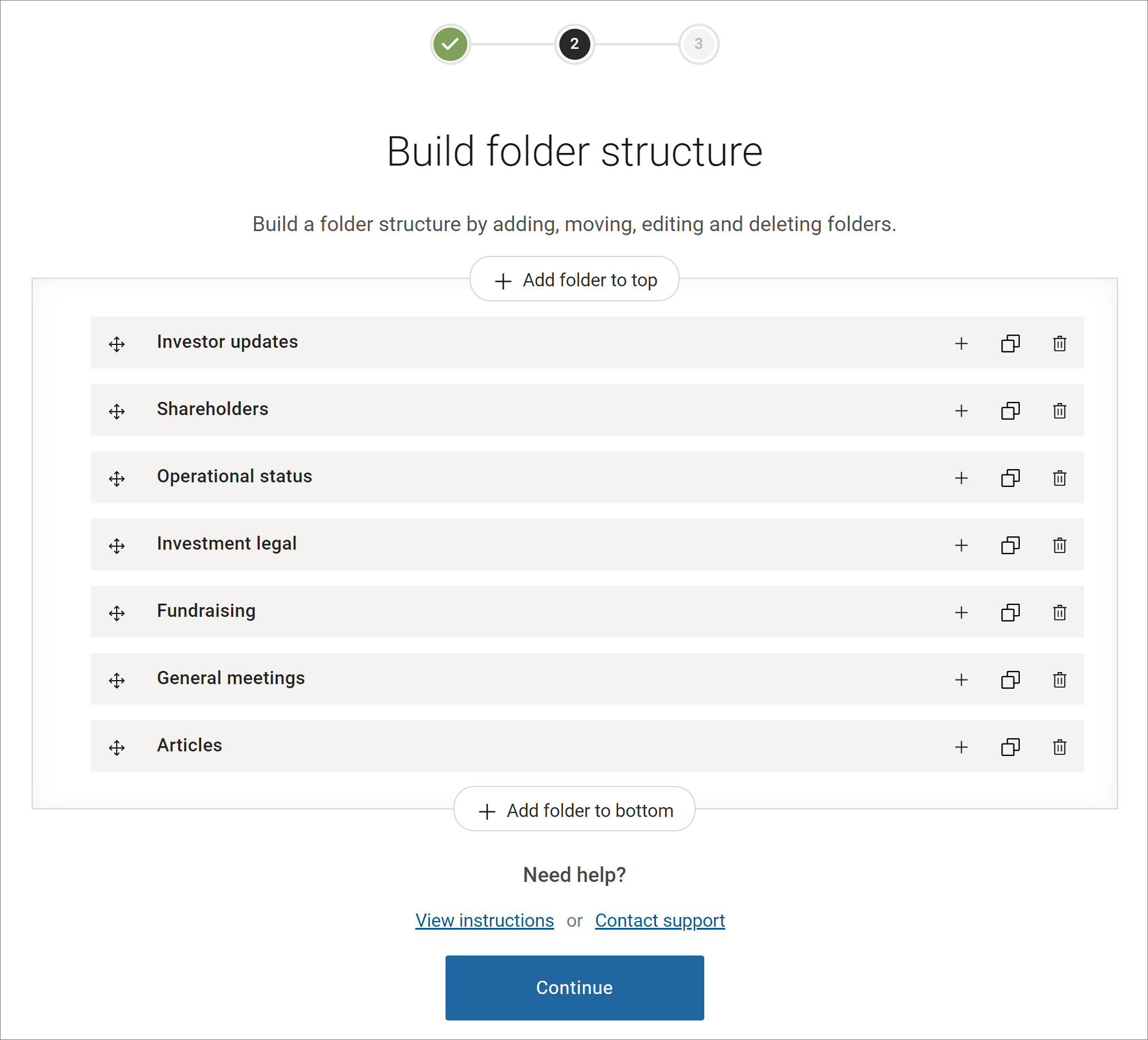 If you need instructions – we have made an information panel to inform you how to use the wizard.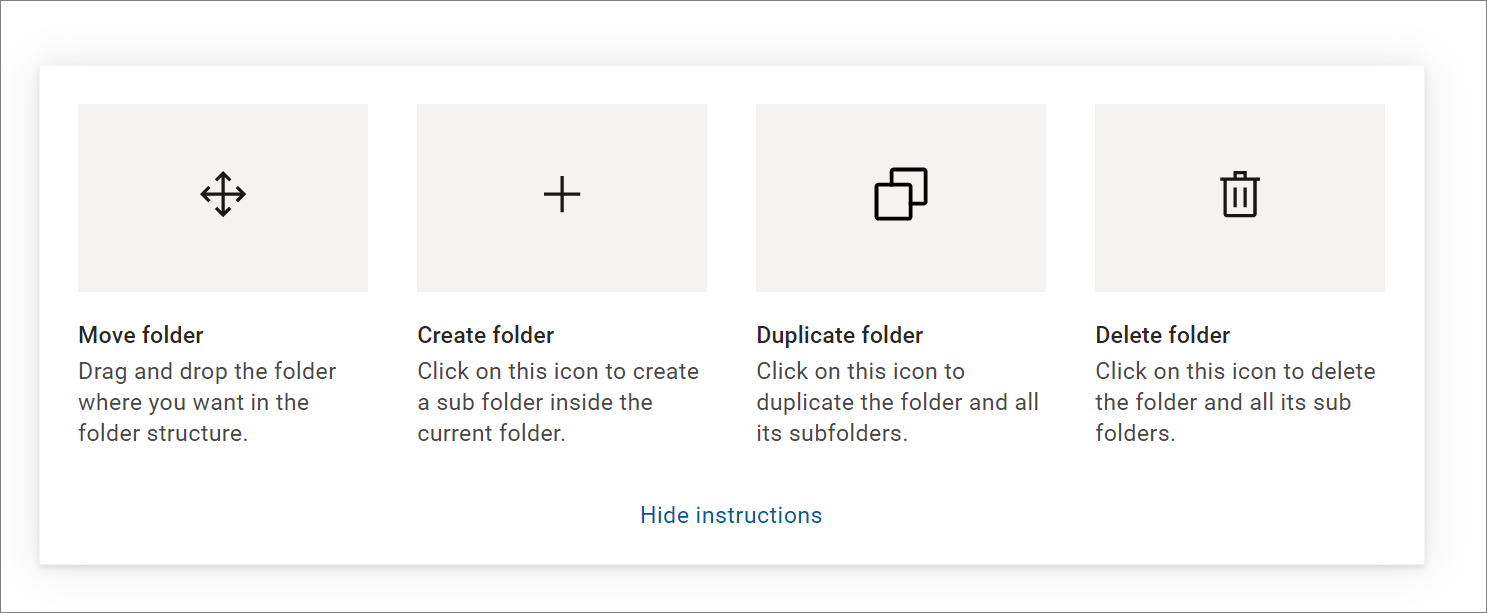 When you have finished adjusting your folder structure, click Continue.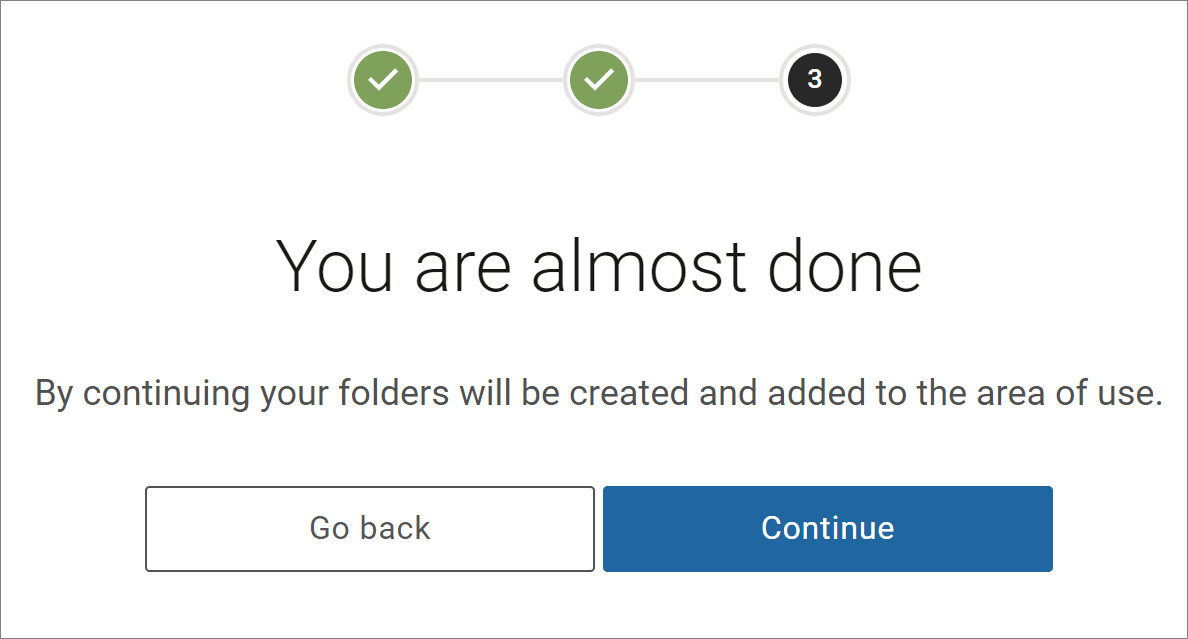 In the last step - your new folder structure will be created and added to your portal: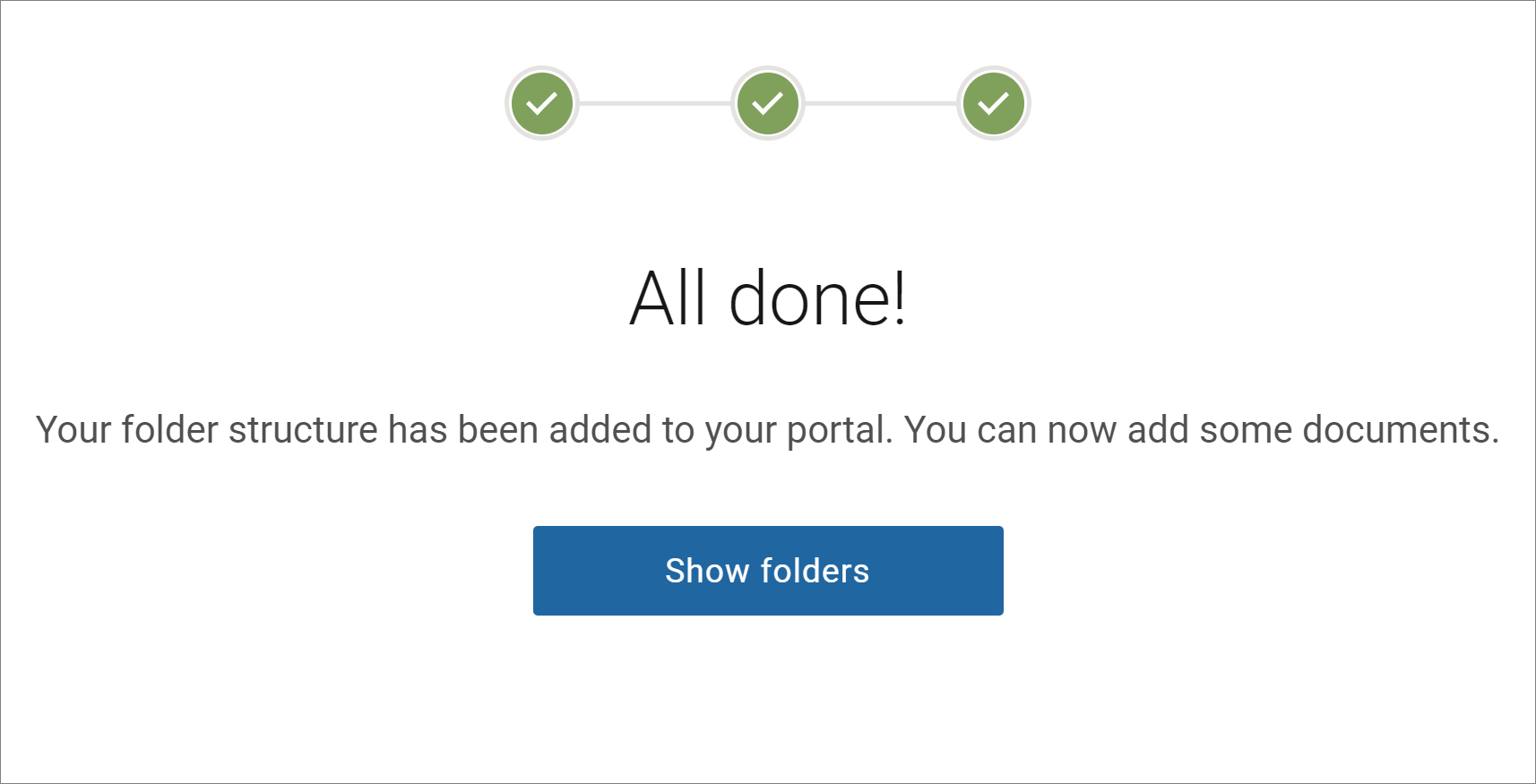 Your folder structure is now ready, and you can now start uploading documents.