The home page is the first page after login and your starting point within the Board Portal.

At the top, you will find the drop-down menu with the portals (typically different organizations) where your user is active. In the left column, you can navigate the areas of use you have access to on the selected portal. This section also contains links to reports, uploading and settings.
The dashboard on the homepage is presenting relevant and important information to the users of the portal. Administrators can communicate information of their own choice and select both text, images and links they consider relevant for the portal users.
The meetings section gives a quick overview over all upcoming meetings that a user has been invited to or that has been published in the portal. There is a quick access link through the Show details button to the respective meetings.
On this dashboard the users will be alerted about general maintenance of the service or be able to read information regarding upcoming releases and new features in the service offering.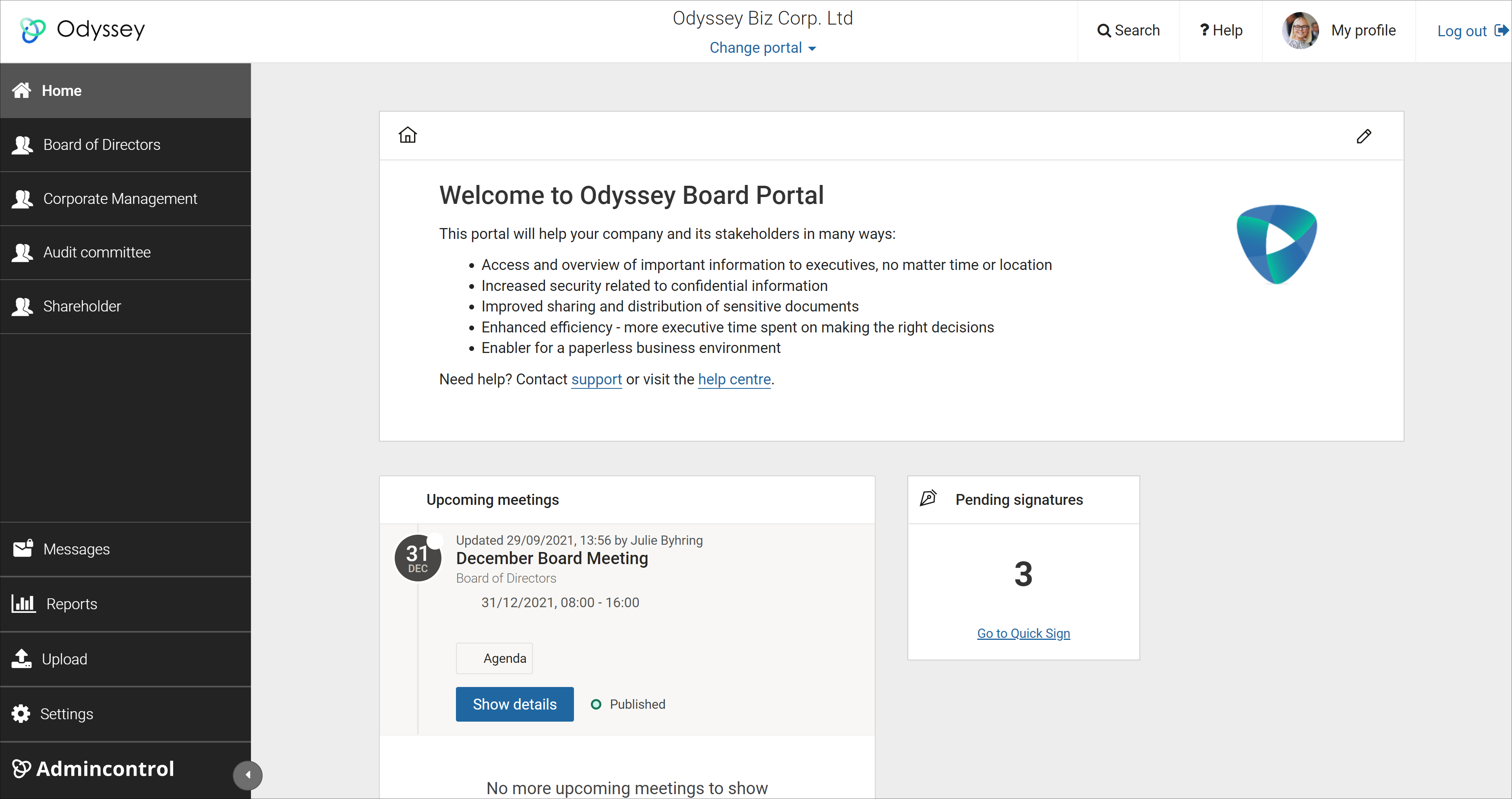 How to edit the home page
Administrators can edit the homepage text directly in their portal, from the homepage. They have the option to add text, images, and links.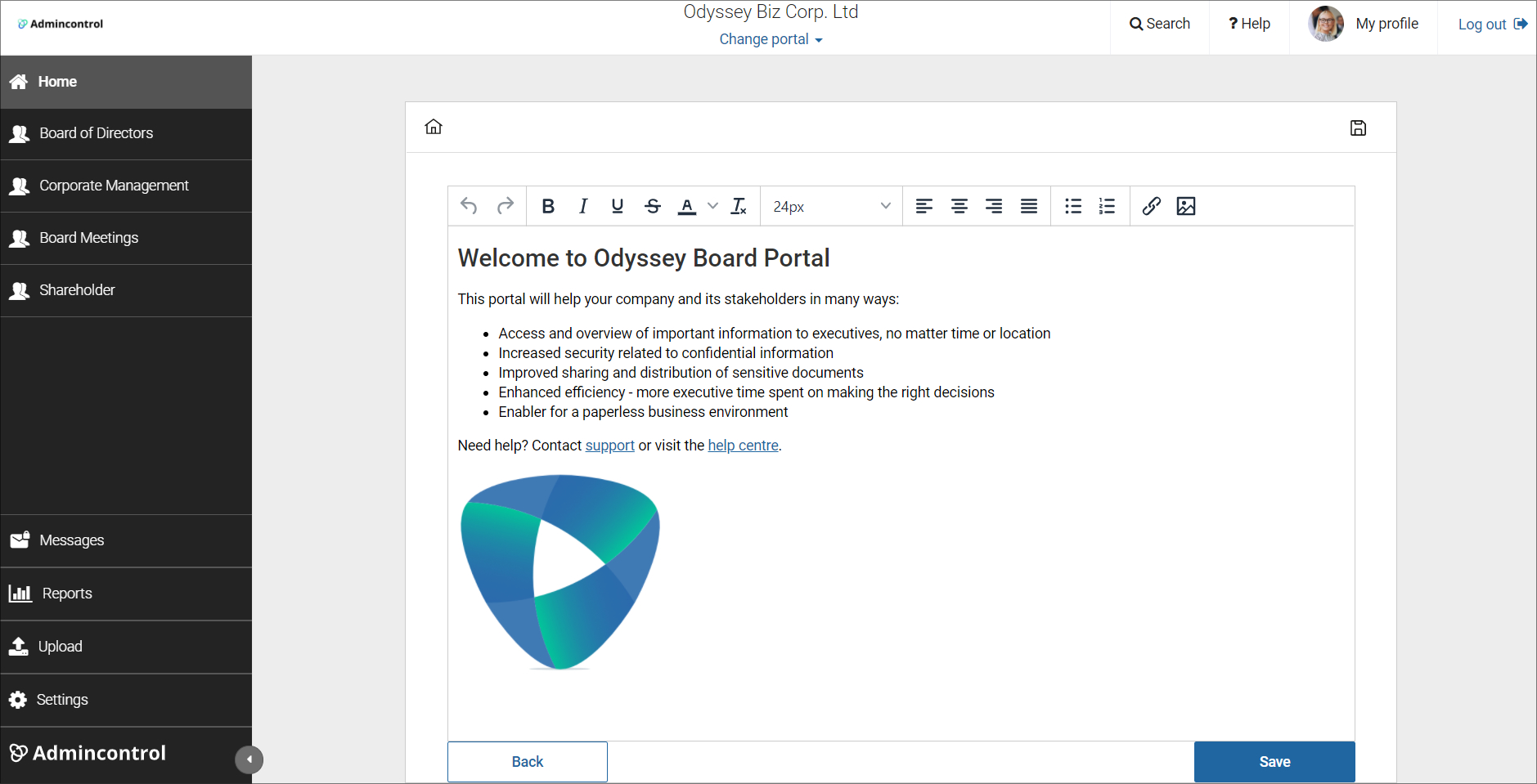 Links will be sanitized and only links to Admincontrol owned domains can be added as clickable. Links added that point to other domains than Admincontrol will be converted to plain text.
Images uploaded in the editor will be added to an image repository and saved so that they can be reused in the future.
If you have any questions or need assistance, you can contact support via the "Help" function.
Add
portal icon and logo
Administrators are given the possibility to add and edit portal logo and icon in the portal in Settings - Global system settings.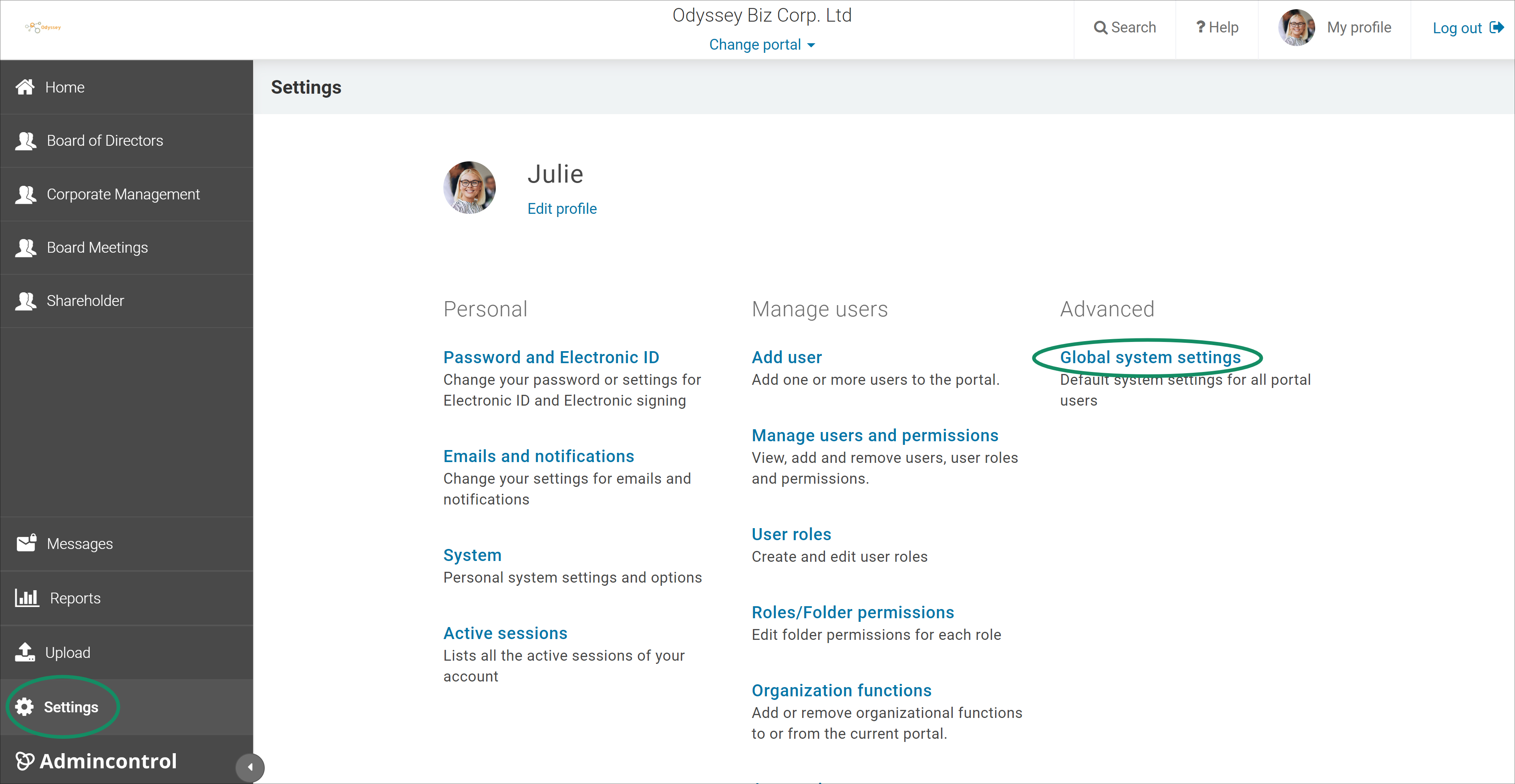 Set the default logo, icon and banner for the portal.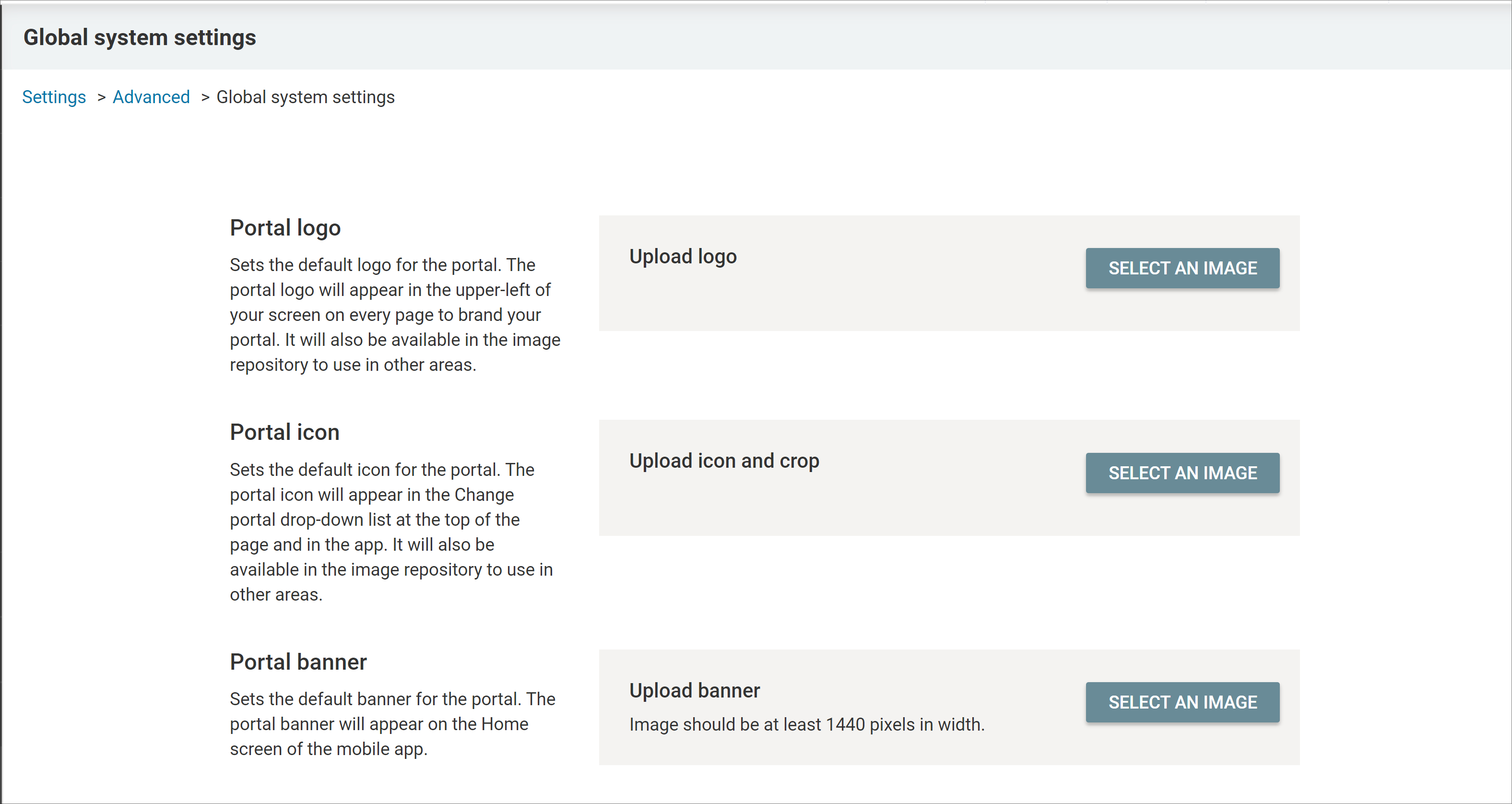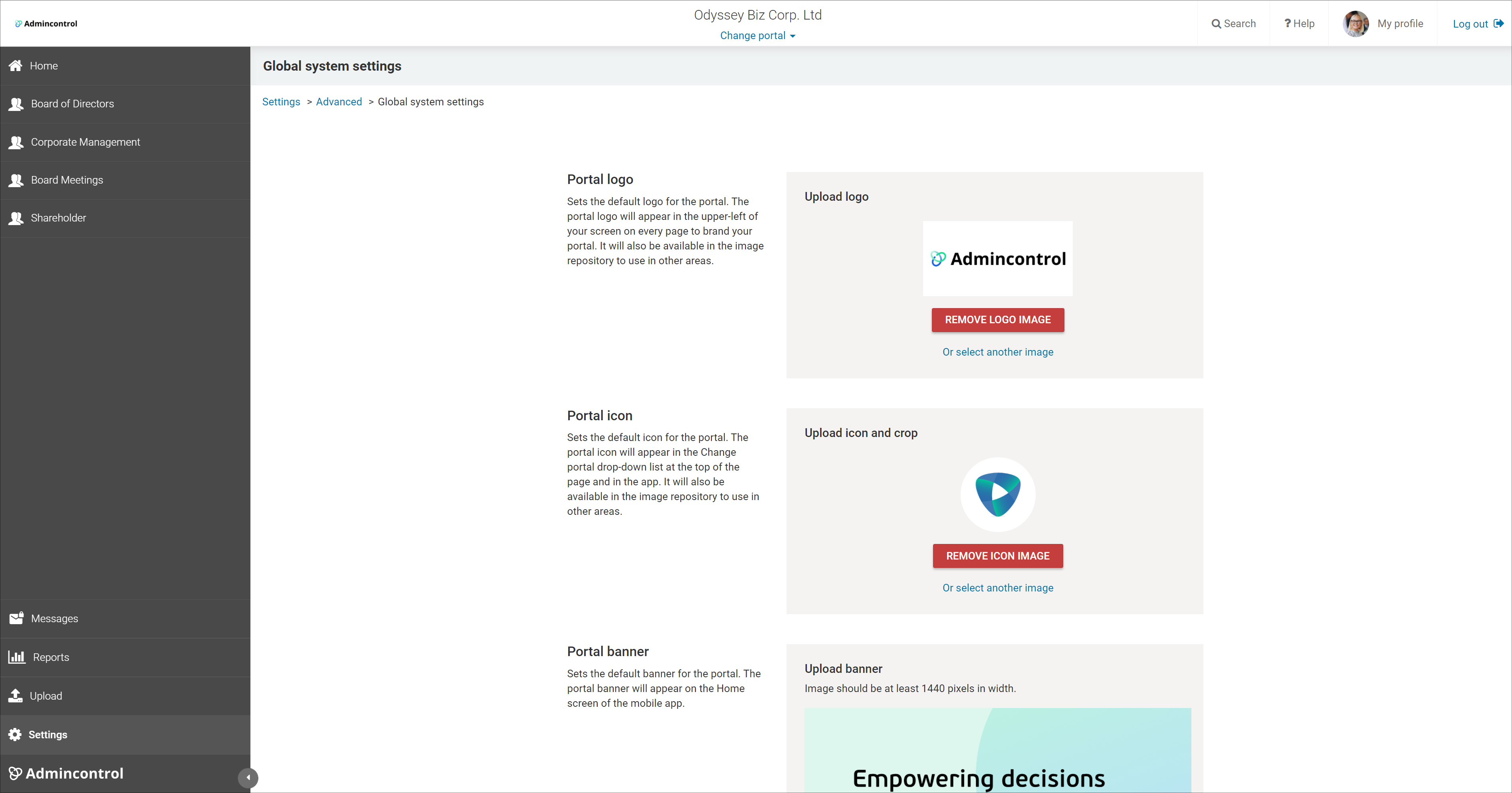 The portal logo will appear in the upper left of your screen on every page to brand your portal and the icon will be visible in the dropdown for changing portals, if you are connected to more than one. The banner will appear in the app. The images will also be available in the image repository to use in other areas.