Reactivate or remove a user from a signature request if a user rejects the request.
As an administrator, you will receive a notification email when a signer has rejected a signature request.
The status of the signature request becomes Action needed, and when clicking this status, the Signature request status modal will open.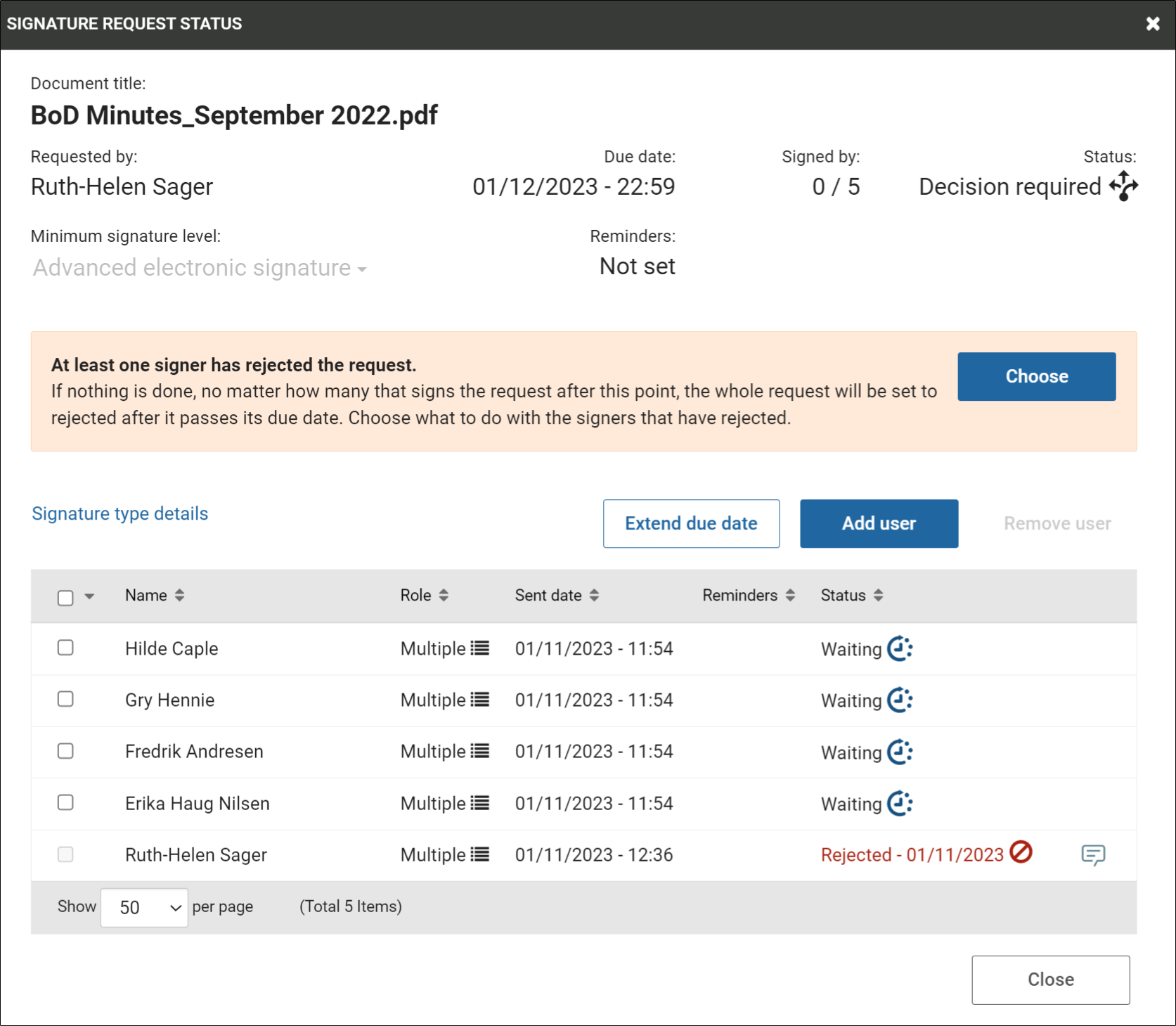 When clicking Choose the administrator can choose to either reactivate the signature request for the user or remove the user from the request. The administrator can also access the reject reasons containing the user's comments given for the request. A user can reject the signature request several times.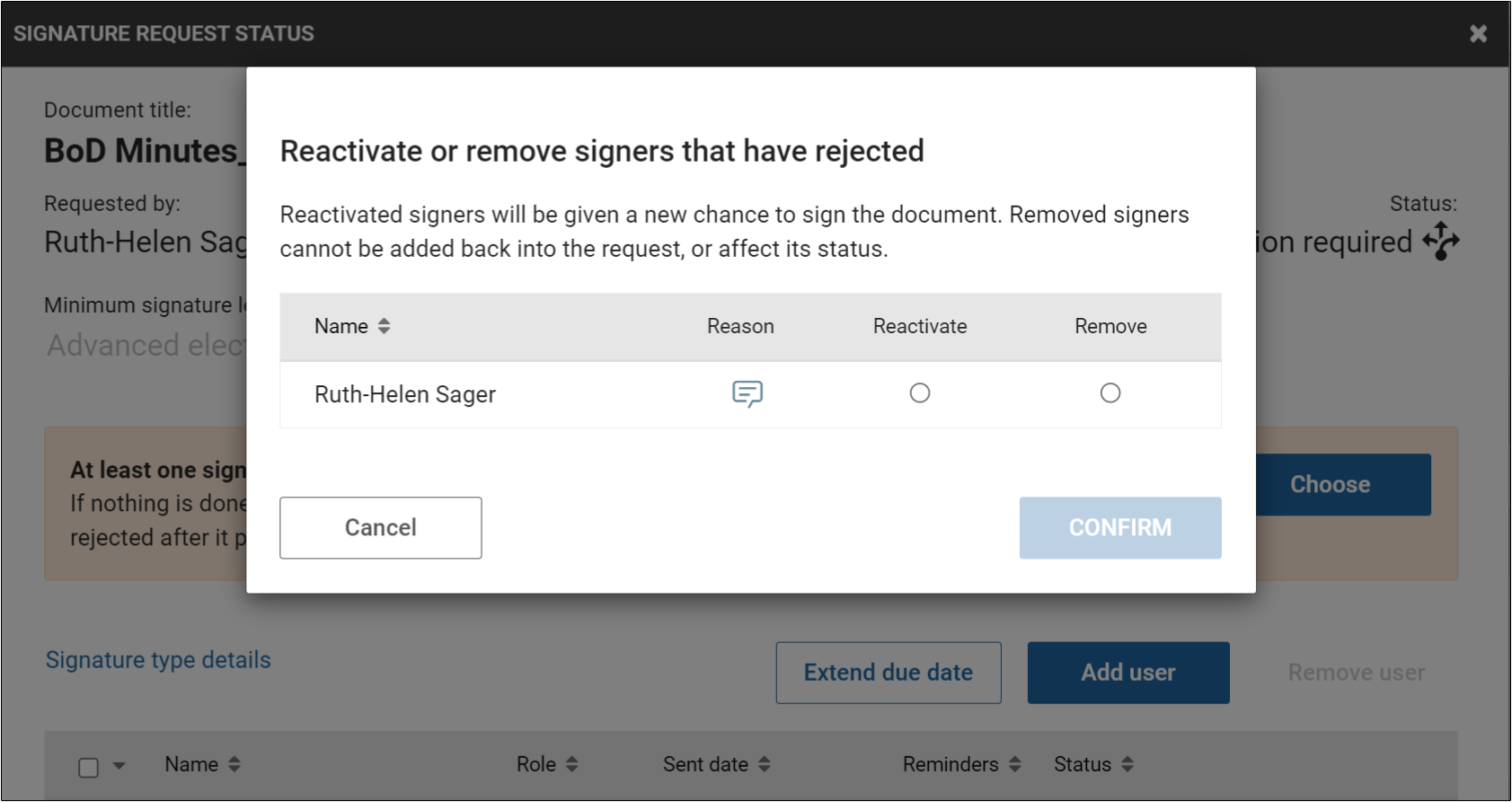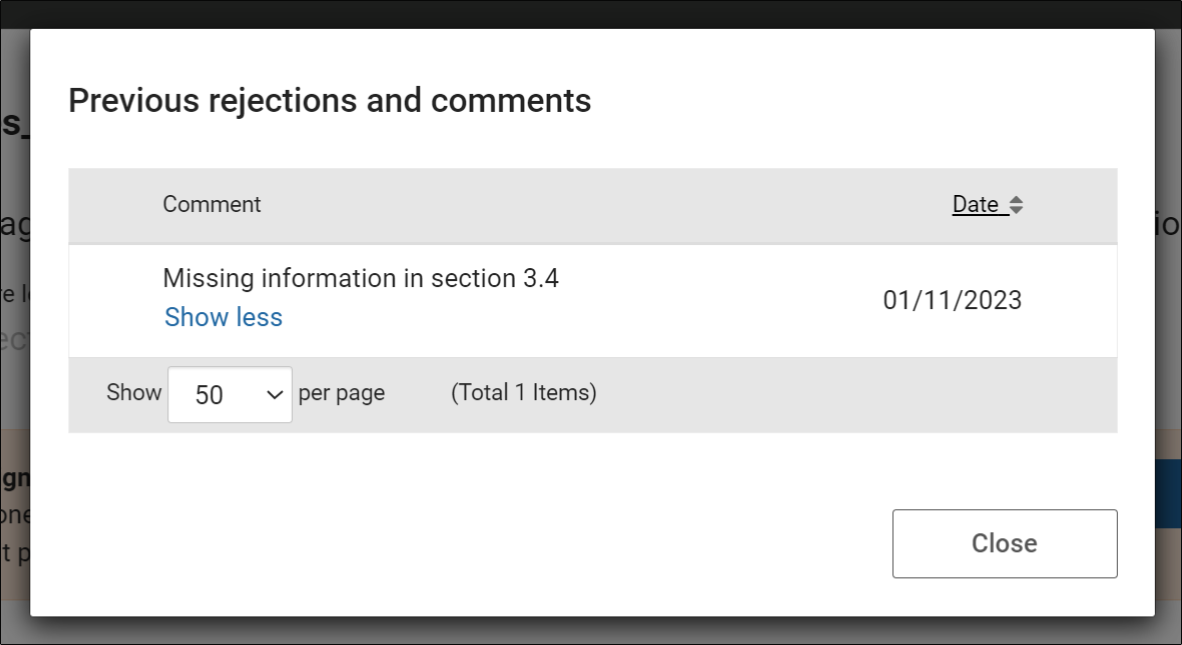 If you as an administrator choose not to do anything with the rejected signature request, the request will expire without accepting any signatures to the document. The rejection is accepted as a veto for the signature request to be incomplete.