Users with download rights can download files that are set to "downloadable" in the portal.
You can either download single files one by one or multiple files within a folder.
An administrator can enable/disable the functionality Download multiple files via settings. Note that the users still can download files one by one – if the file has been set to downloadable.
Download single file:
Navigate to the file you want to download, and press download icon. The file will download to your computer. Note that If the file is not set to downloadable, the download icon will not be shown.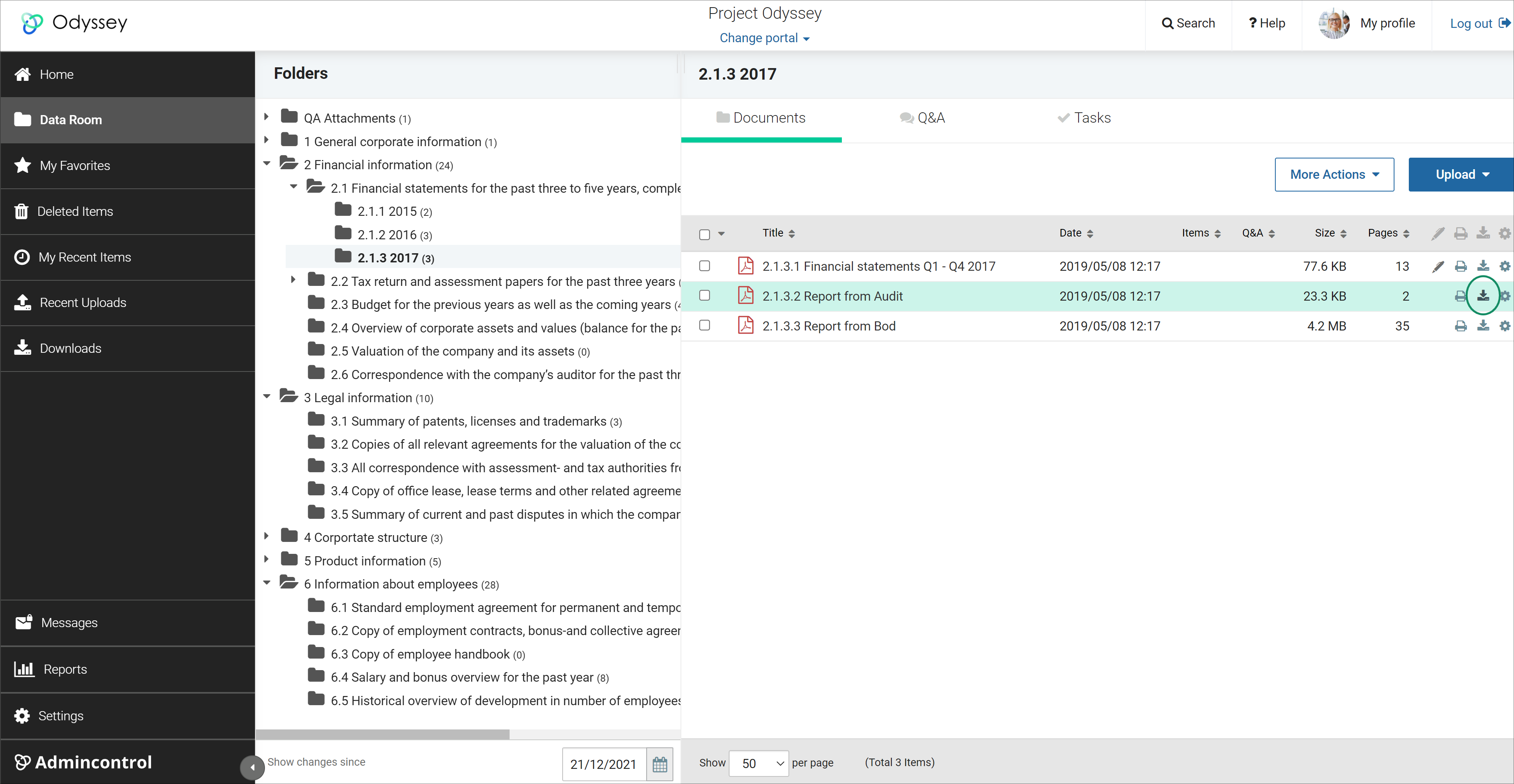 Download multiple files:
To download multiple files, open a folder – if you want to download all files in the folder, open the More actions menu and choose Download all files. All files that are set to downloadable in the specific folder will be downloaded.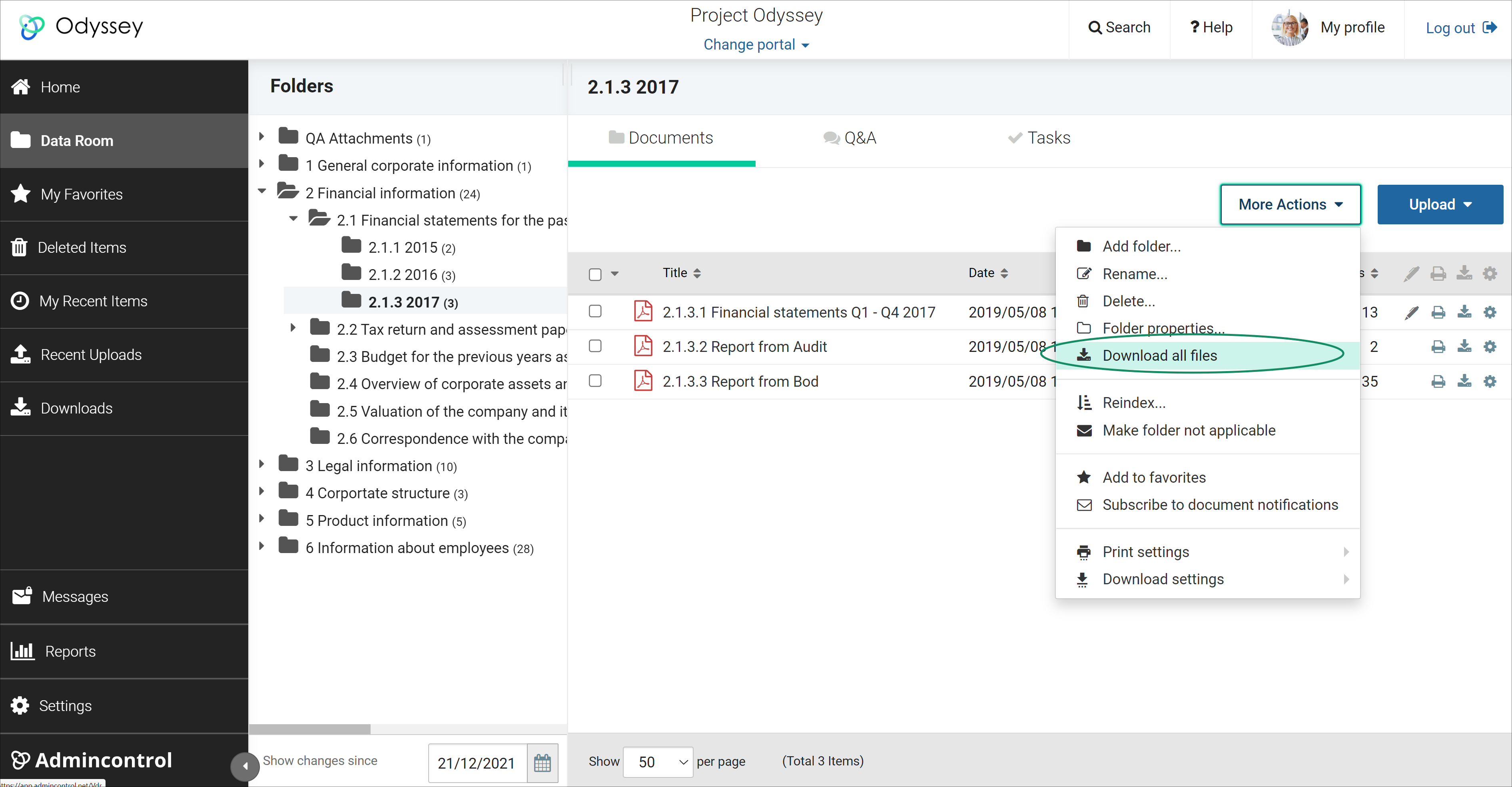 If you want to download specific files in the folder, select the files you want to download - open the More actions menu and choose Download selected files.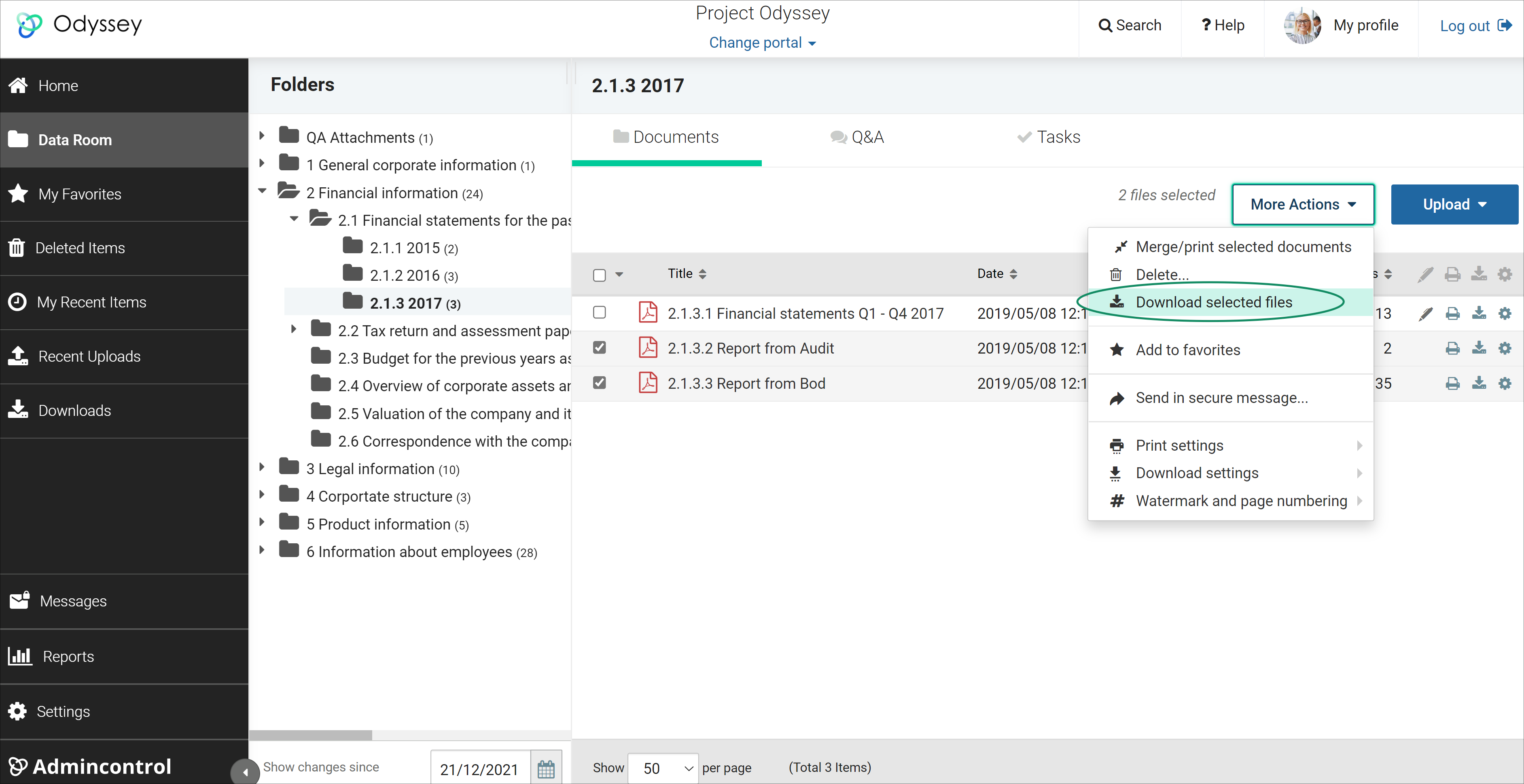 You will be notified by email when your download package of files is ready to be downloaded. If you choose to download a huge number of files, the packing process can take a while. The download package can be encrypted with a password to maintain the security of downloading many files from the data room. Follow the steps in the download process, and the files will be downloaded to your computer.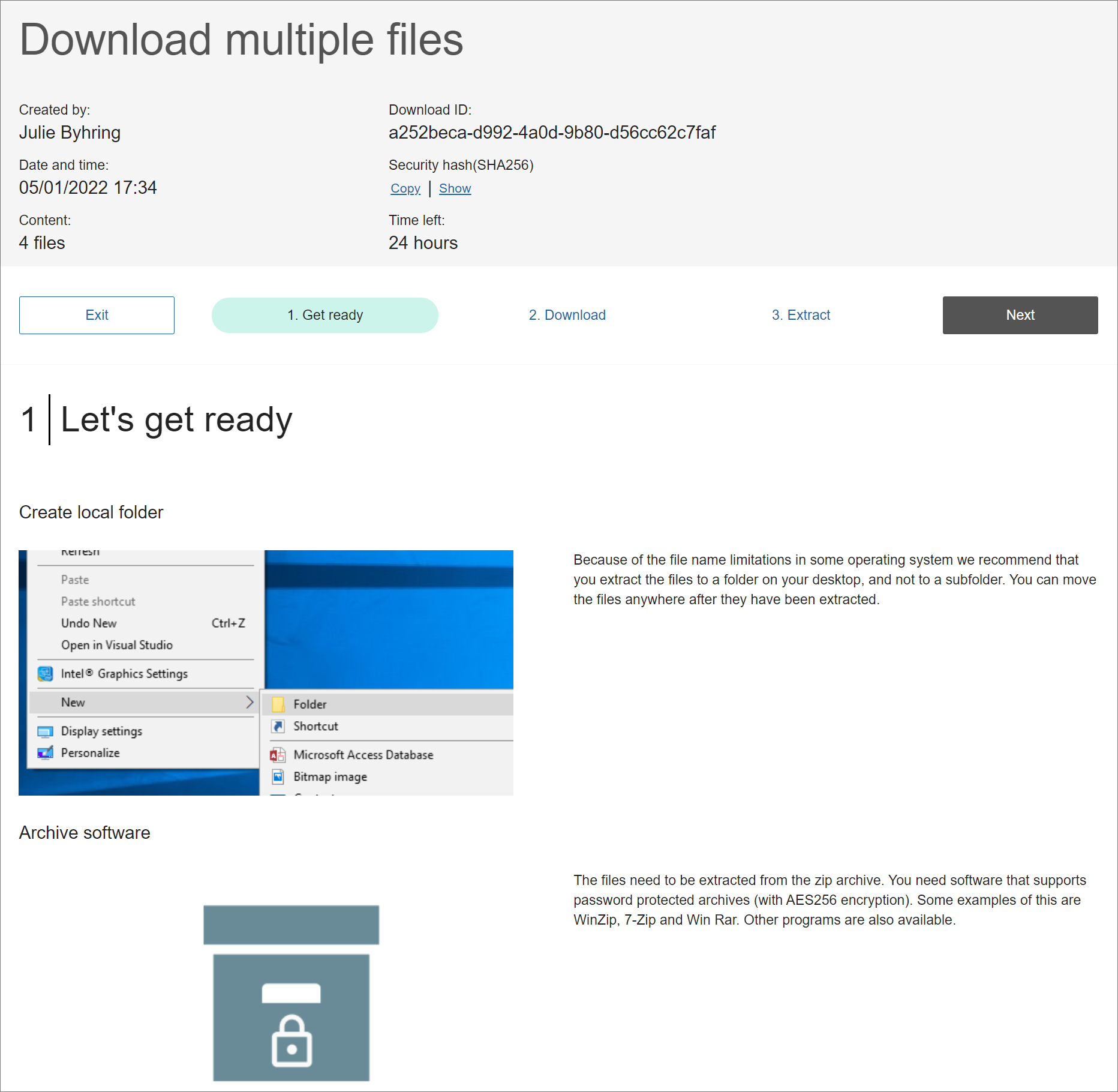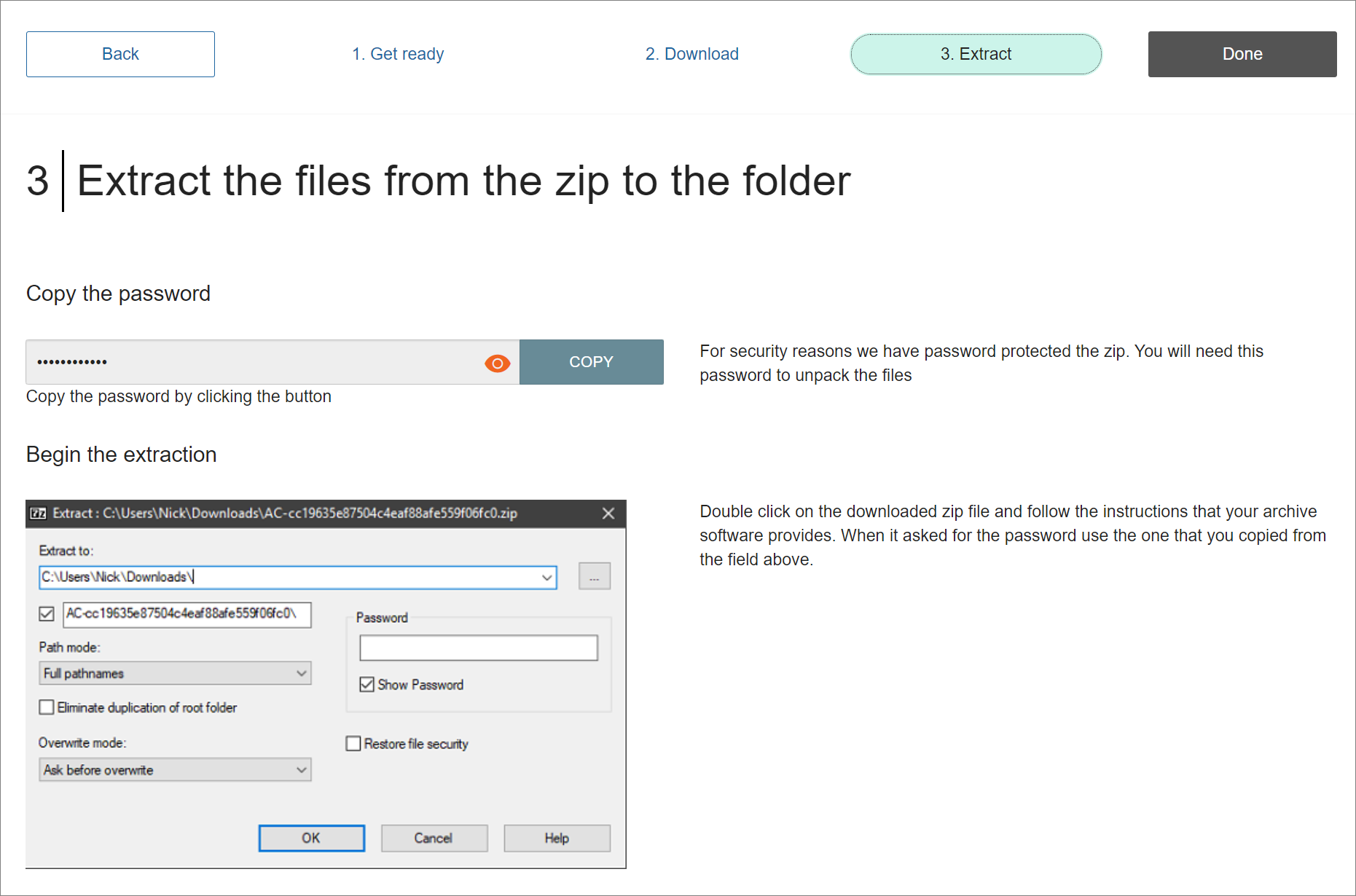 All downloads will be available in a table: Downloads
Users will see their own downloads in the lists of downloads. A Download of multiple files via Zip Archive will be available in the download list for 24 hours.
The administrators of the portal can see all download performed by all users in the portal.