Enable two-factor authentication for your profile
Any user who has two-factor authentication (2FA) enabled by an Administrator in one of their portals, will get two-factor authentication enabled in all their portals by default. If an Administrator has not enabled 2FA for you, you can enable this yourself. Go to My profile - Password and Electronic ID.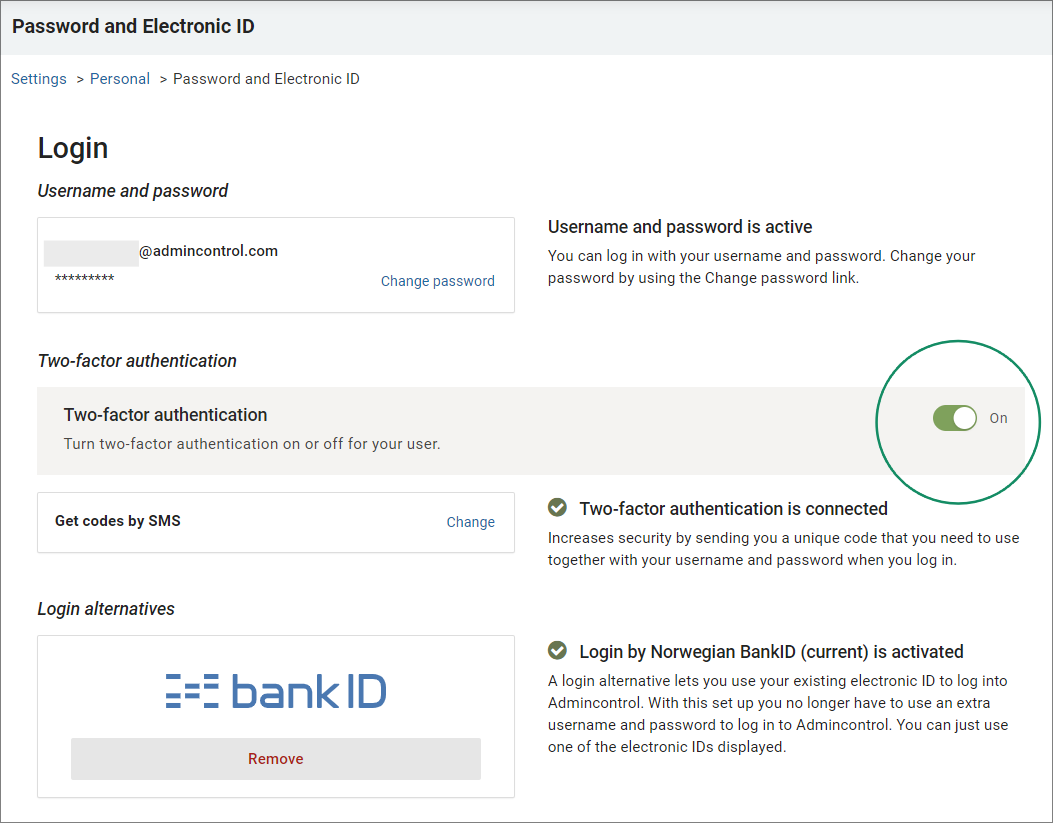 Read more about two-factor login here.
Language selector in the signature flow
When signing documents, users will now be able to choose in which language the signature process and the steps to follow will be presented. The language selector contains up to 15 different Scandinavian and European languages. This change is underpinning our ambitions of complying with WCAG - the Web Content Accessibility Guidelines.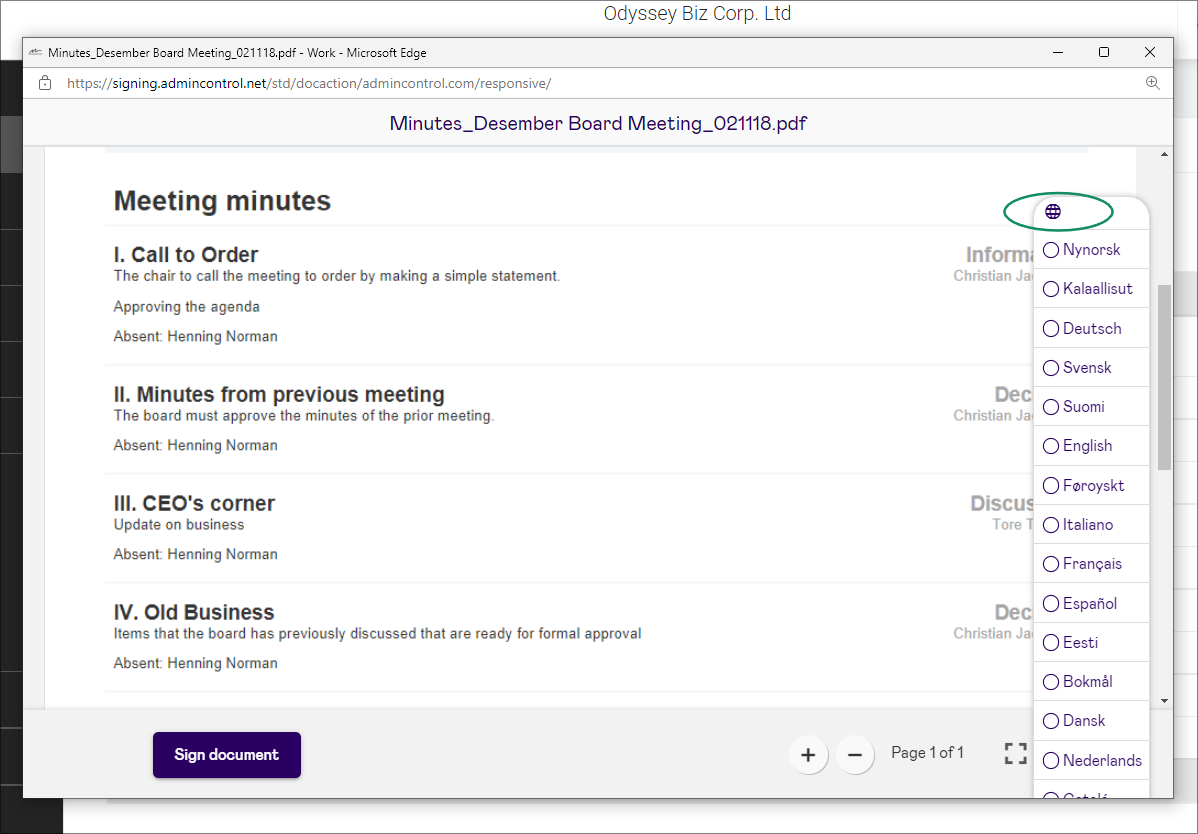 Net Promoter Score
Users will during the next months be able to rate our service within the portal. We have added a Net Promoter Score on the home page where users have the possibility to send us feedback and rate Admincontrol on a scale from 0-10.