The signing area has gotten a big facelift
It will be easily accessible from the dashboard at any time and contains all documents and meeting minutes that have a signature request. You can then choose to sign one or multiple documents. We also introduce the possibility to see your signing history.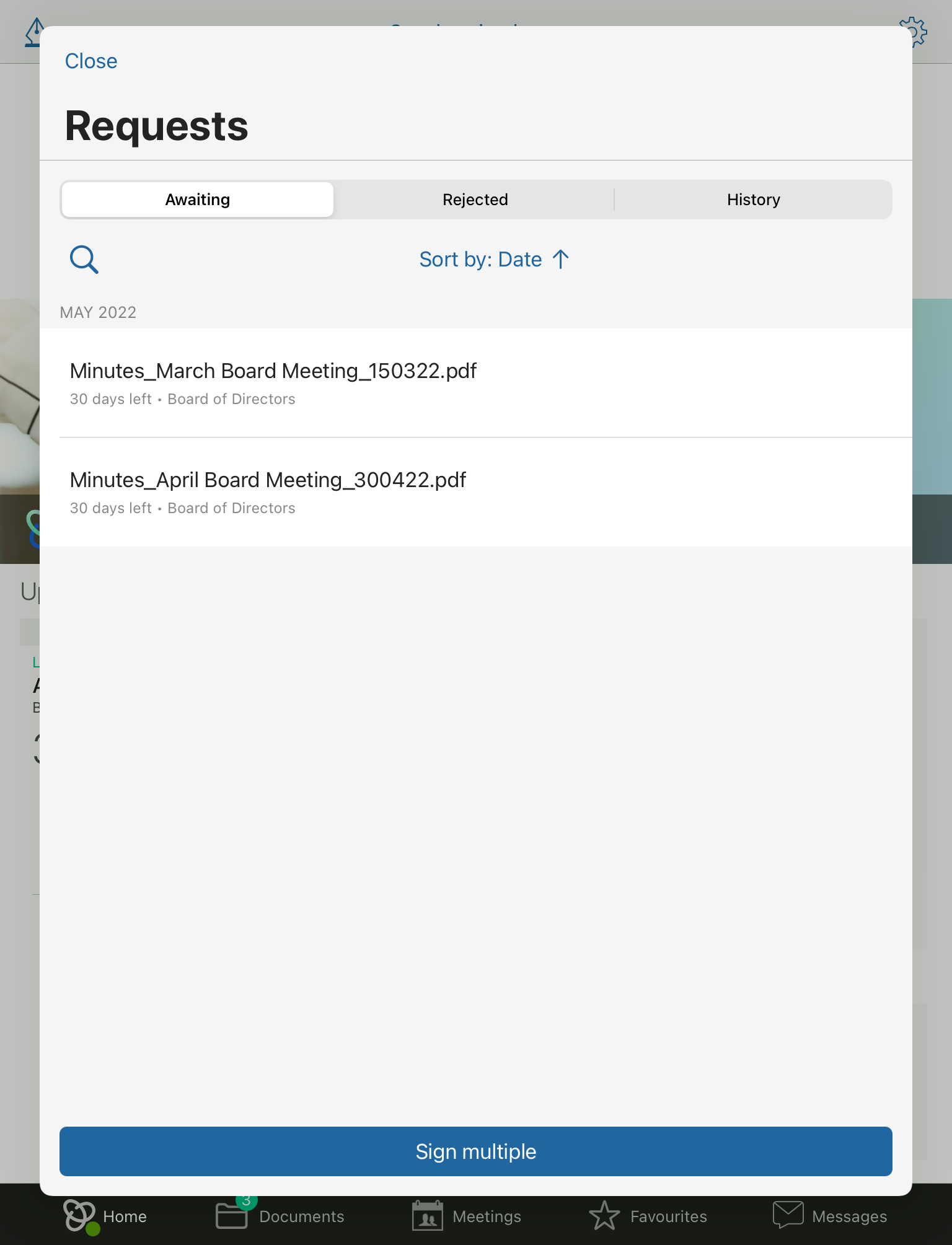 Learn more about electronic signing here.
Pull-to-

refresh
As you have been used to use the sync button on the dashboard to refresh the content in the portal, you will now be able to pull-to-refresh on the dashboard going forward.
Security certificate update
Our security certificate is expiring, and to make sure you still have online access to our solution you will need to update to this version.
Consent for Swedish and Finnish BankID
In this release we also introduce consent for adding Swedish and Finnish BankID to your user. Users will now need to consent to Admincontrol storing their personal information linked to their electronic ID and processing it through our supplier Signicat. Electronic Bank ID is used for strong authentication or signing documents and is linked to the corresponding user with the social security number. This information is specially protected under the General Data Protection Regulation (GDPR).
We do also stop support of iOS 13 in this version. This should not do any difference to any devices, since all devices that support iOS 13 also support iOS 14.