Highlights from web application version 5.4
Task Management
Administrators can now assign upload and reading tasks to users within their own team. In an efficient and smooth way, the users can monitor their own assignments and complete tasks when uploading and reviewing of documentation is done. The administrator will have the full overview of all the tasks along the way.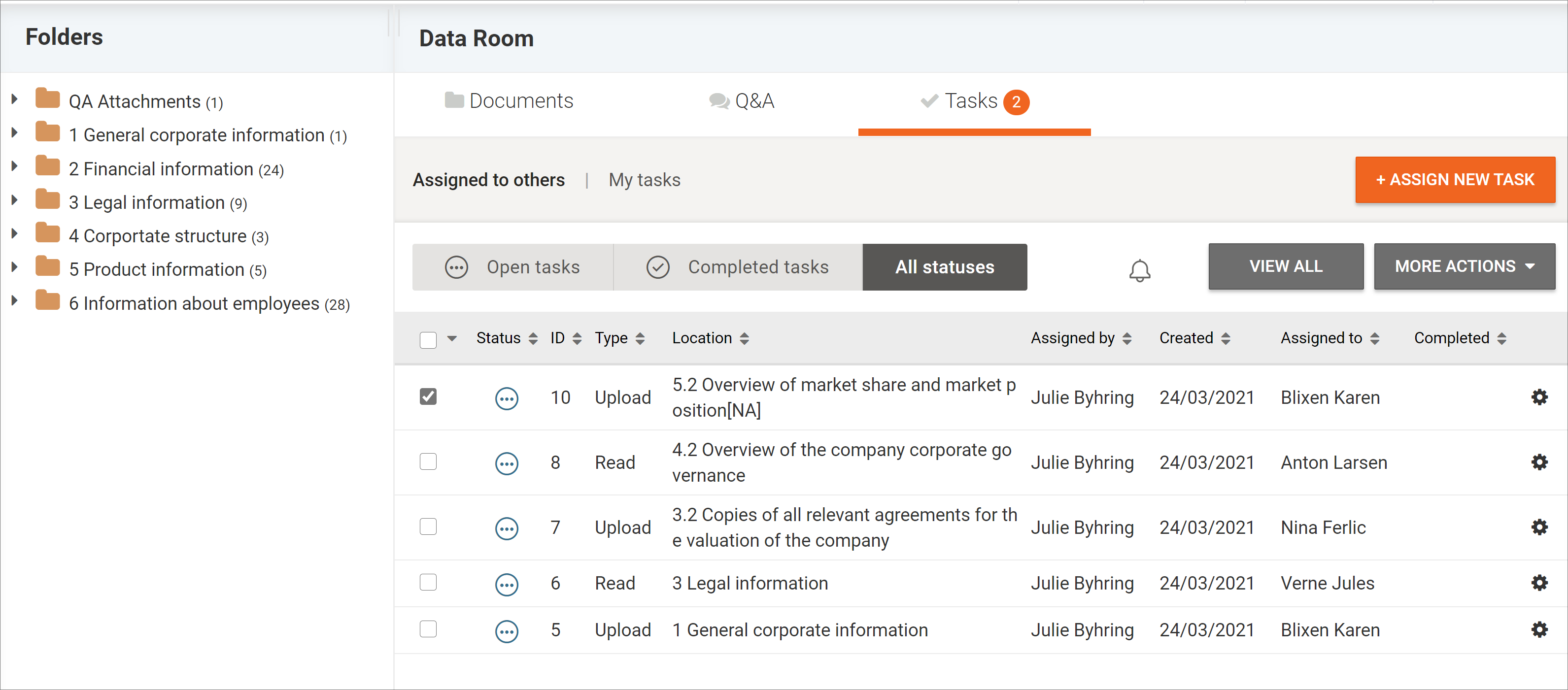 Read more about tasks for administrators here.
Read more about tasks for sellers here and buyers here.
Edit homepage
Administrators can now edit the homepage text directly in their portal, from the homepage. They have the option to add text, images and links.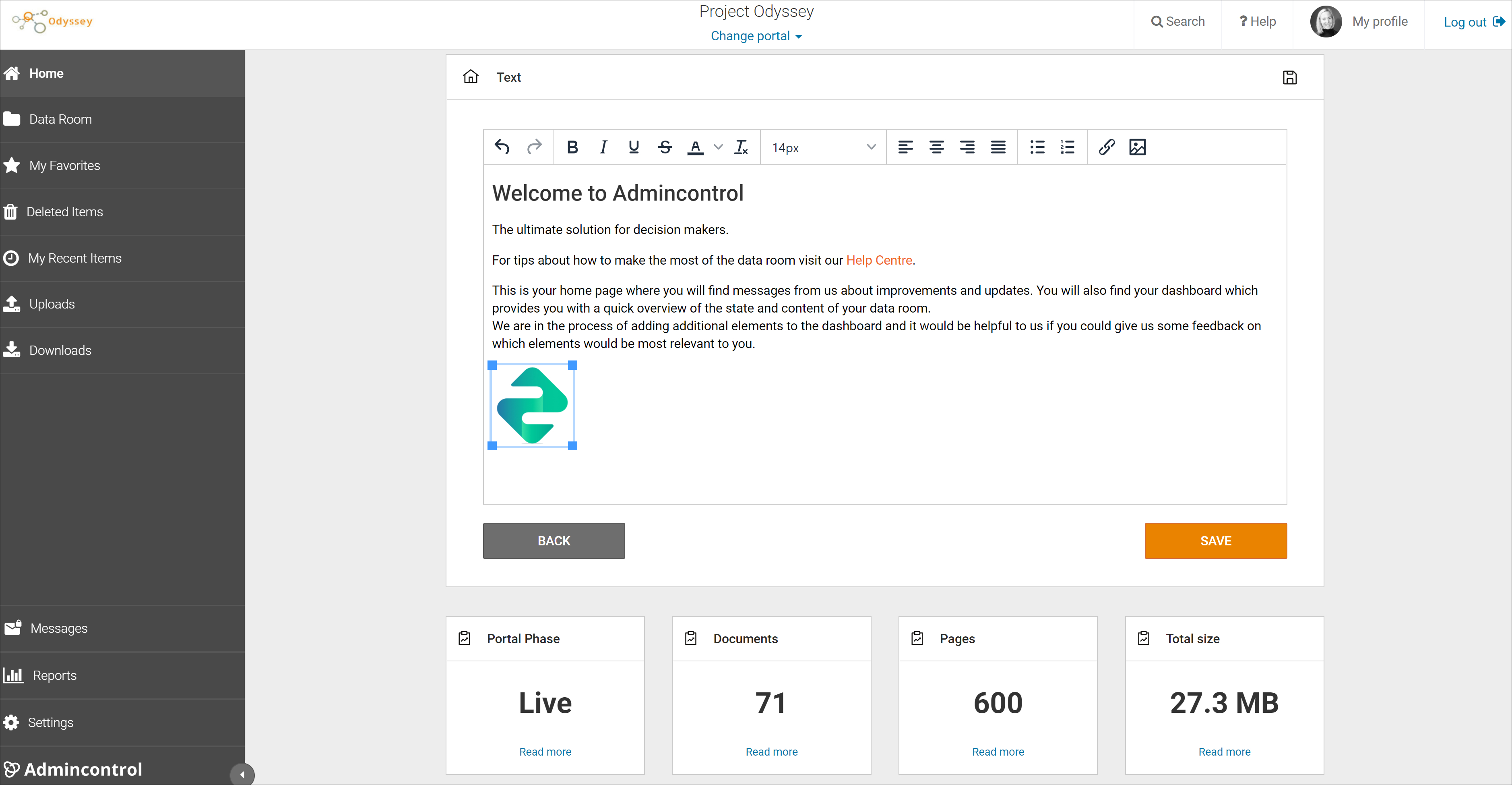 Links will be sanitized and only links to Admincontrol owned domains can be added as clickable. Links added that point to other domains than Admincontrol will be converted to plain text.
Images uploaded in the editor will be added to an image repository and saved so that they can be reused in the future.
Profile picture
The upload profile picture functionality allows any user to upload their own profile picture. The profile picture will be the same in all portals if the user has access to several portals.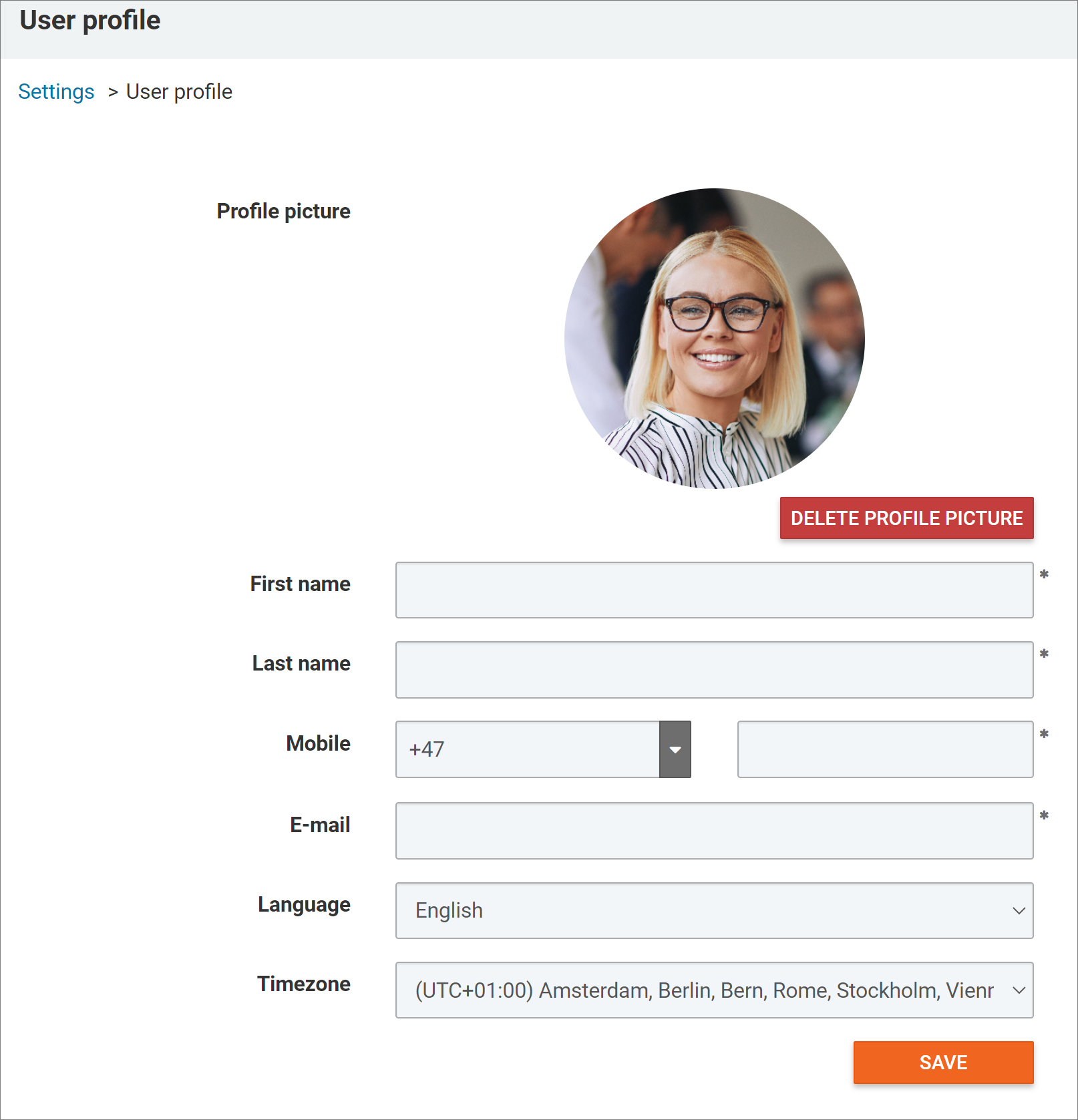 Read more about how to update your personal user settings here.
Folder Wizard
The Folder Wizard feature is improved with a duplicate functionality, allowing users to duplicate a folder and its sub-folders to create a more complex structure in an easier way. We have also added a new template; Legal and financial due diligence.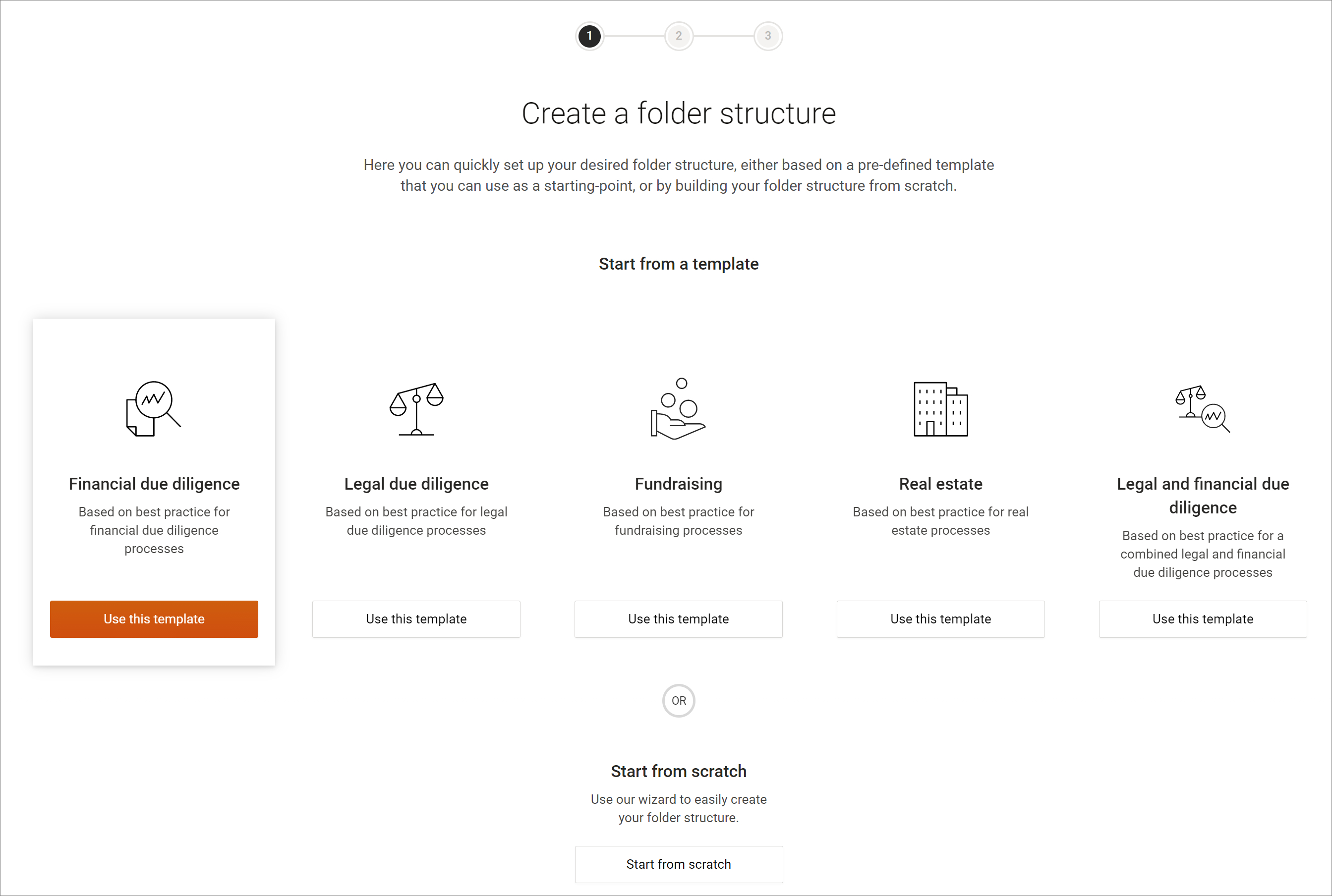 Read more about the Folder Wizard here.