Highlights from web application version 5.4
Folder Wizard
The Folder Wizard functionality allows administrators and content administrators to pick between best practice-templates and create a new folder structure within an empty area of use.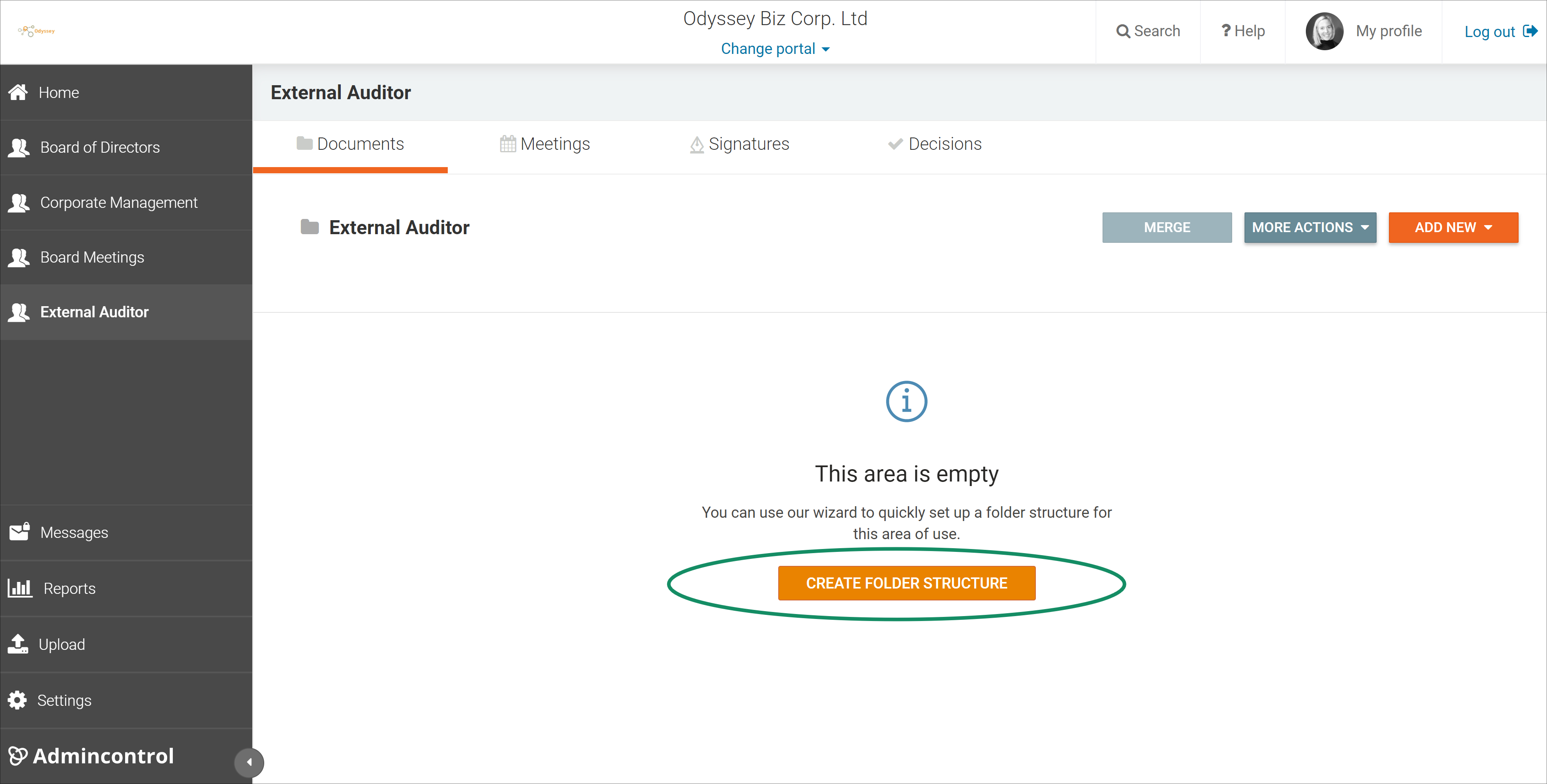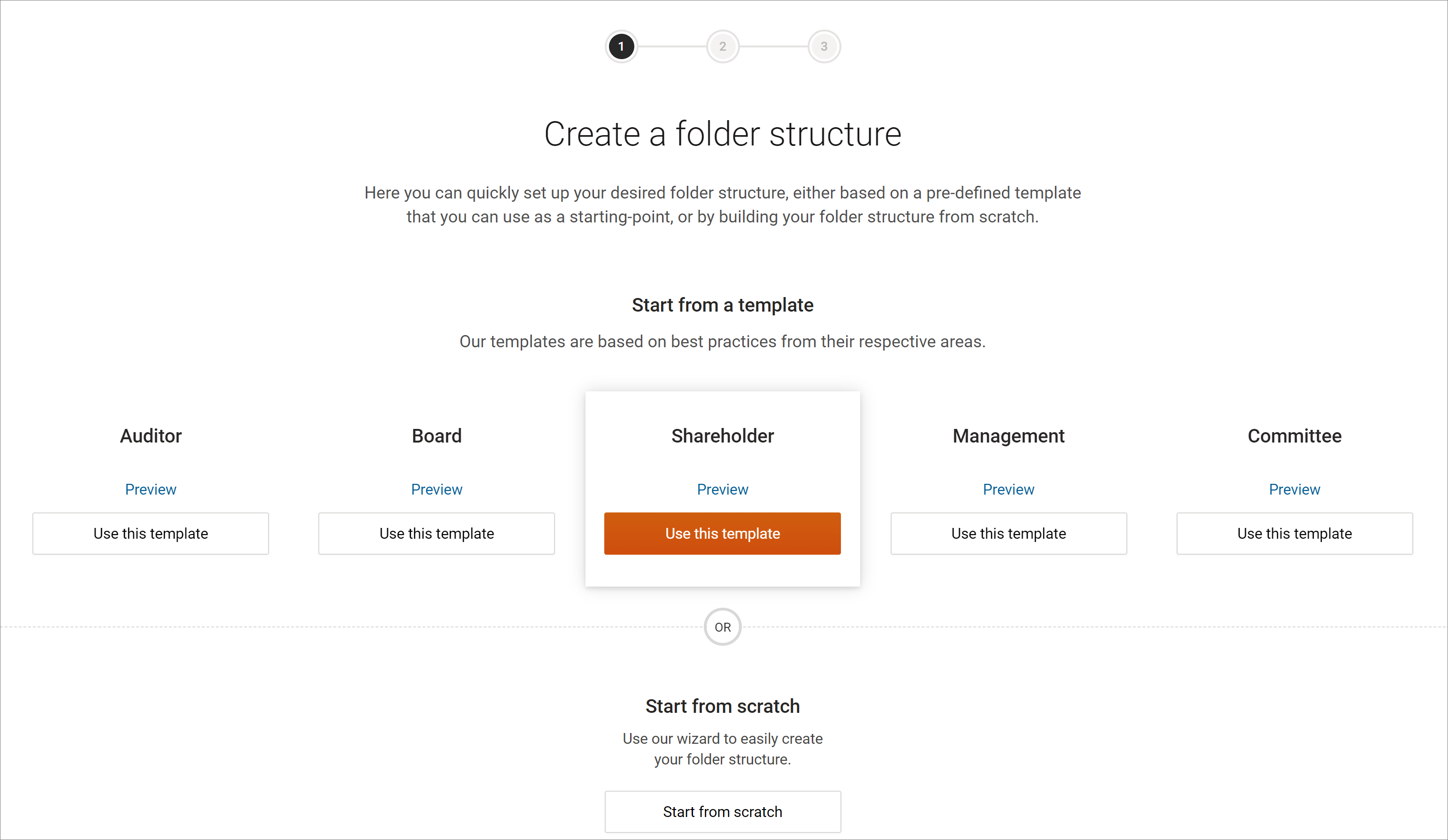 Read more about the Folder Wizard function here.
Edit homepage
Administrators can now edit the homepage text directly in their portal, from the homepage. They have the option to add text, images, and links.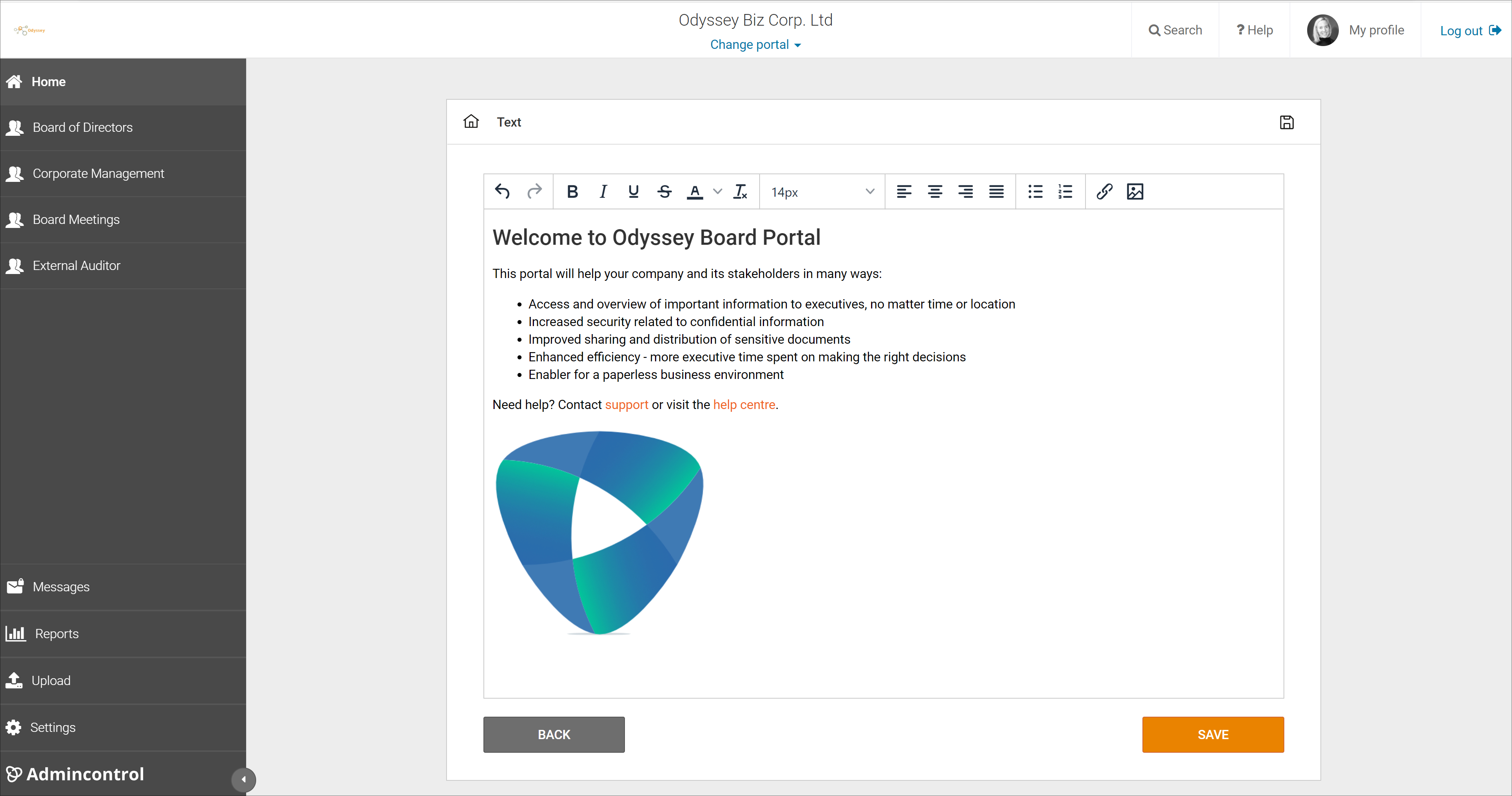 Links will be sanitized and only links to Admincontrol owned domains can be added as clickable. Links added that point to other domains than Admincontrol will be converted to plain text.
Images uploaded in the editor will be added to an image repository and saved so that they can be reused in the future.
Profile picture
The upload profile picture functionality allows any user to upload their own profile picture. The profile picture will be the same in all portals if the user has access to several portals.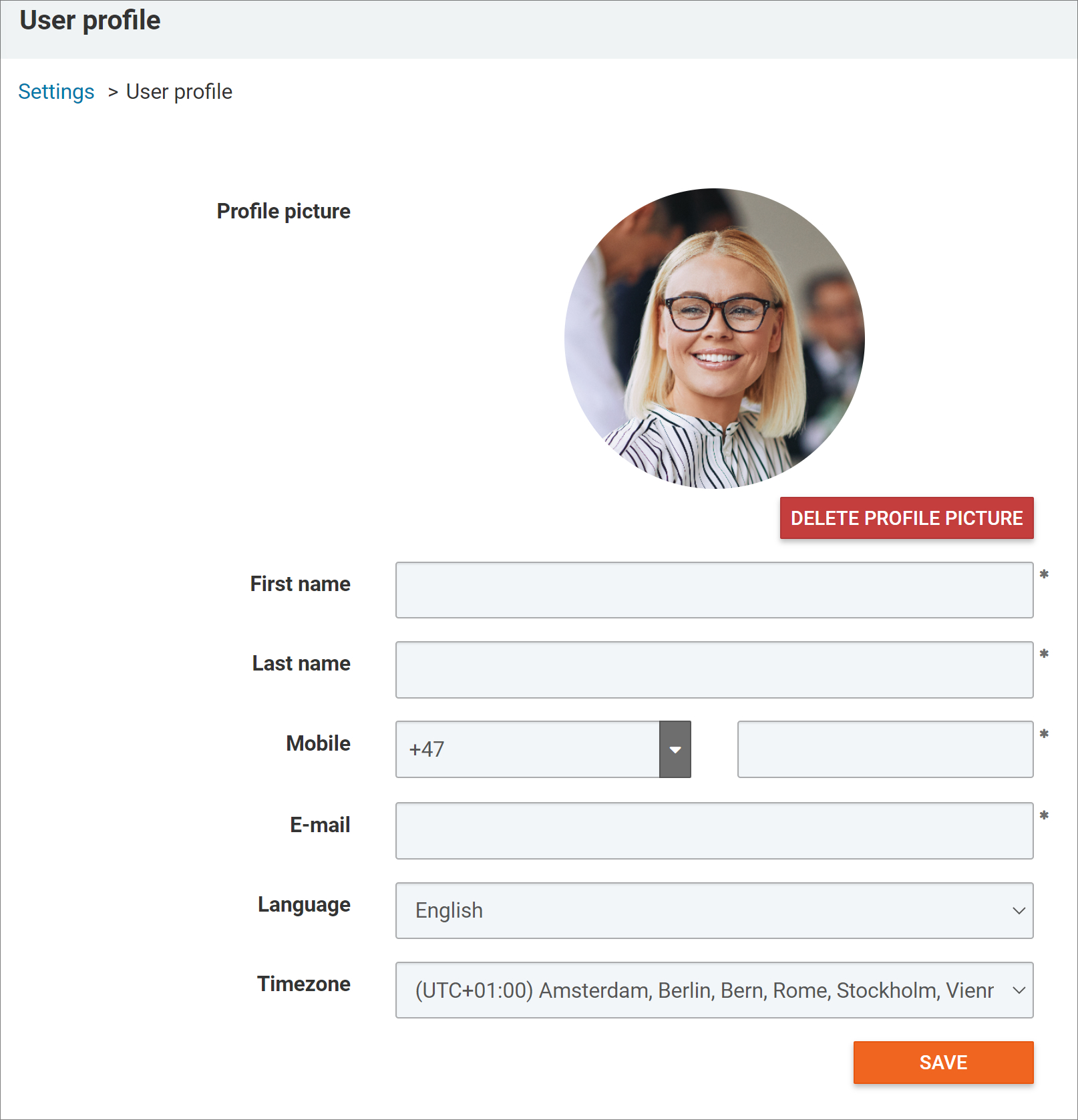 Read more about how to update your personal user settings here.
E-signature
The document size limit for signature requests is increased making it possible to sign documents in sizes up to 15 MB. The default signature reminder is now set to be sent during daytime in our main markets. We have also launched a new and improved signature page in the signed documents.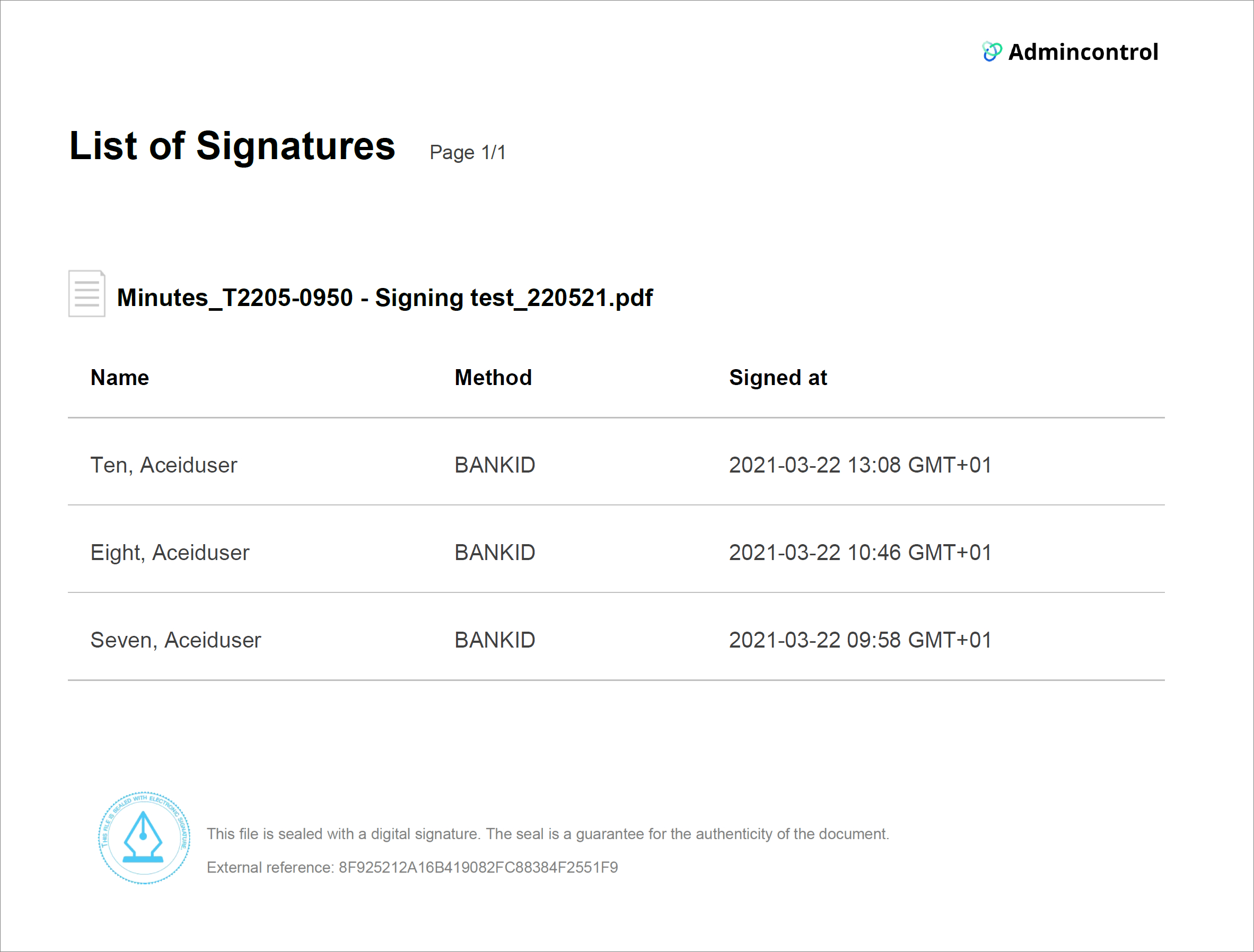 iOS app. We will soon release our iOS app version 4.8, which include a new security certificate. The current certificate expires May 31 and thereafter users will need app version 4.8 to access the Admincontrol app in online mode. Other improvements related to this App version is navigation in meetings area. A new date picker is introduced, and you will be able to scroll through all meetings in the same view for easier access.