Highlights from web application version 5.1
Improvements of the Secure Messaging module
In this release we have improved the functionality even more by adding a possibility to include files in the communication, which means that you can start a conversation with someone within your team from a document in the folder structure.
To do this, tick the box on the left side of the document and click on More actions or the cogwheel and select Send in secure message.

The file(s) will be included in the message you write within your conversation.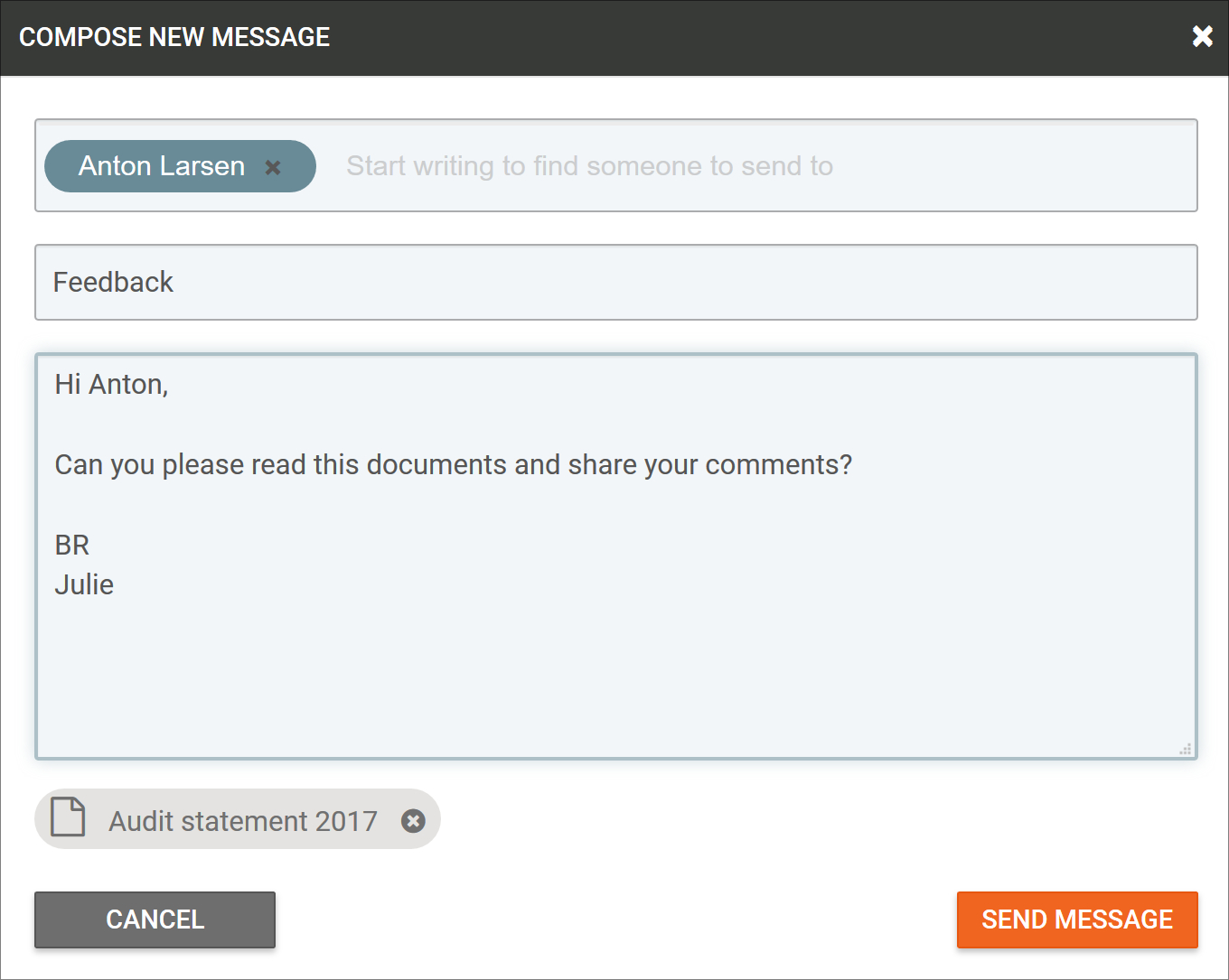 It will also be possible to search for messages using a date filter, so you easily can find messages within your inbox.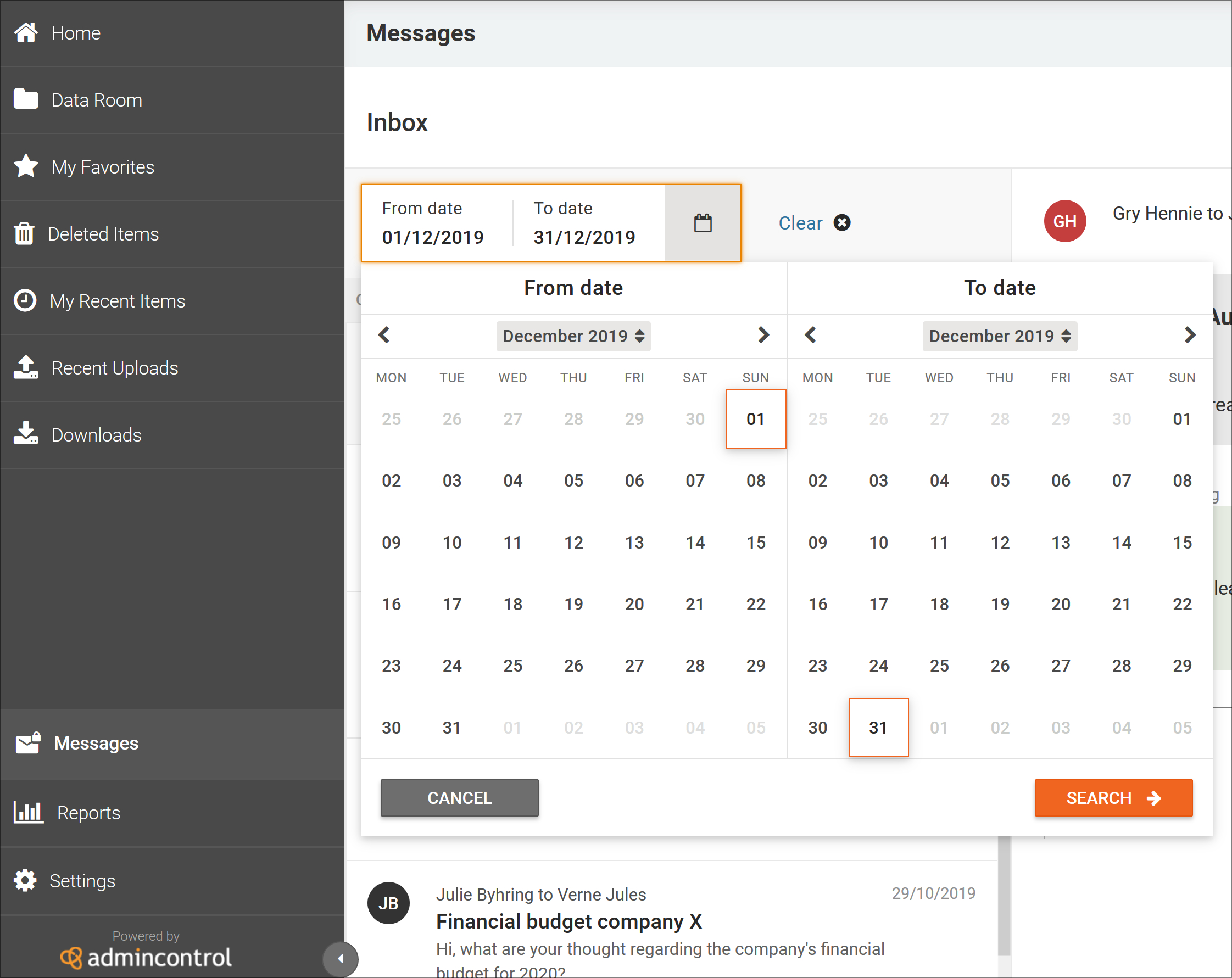 Read more about how the Secure Messaging module works here.
Folders set to Not Applicable
In the folder structure, the option to set a folder to Not applicable is improved by adding a field for description, to tell the users why this folder is not relevant.
Design change for the home page in your portal(s)
The homepage is improved with new design and dashboard. We will further improve the dashboard items in the coming releases, by adding more functionality.
Portal phases
In the dashboard you will also find a new element, Portal phase. This phase describes whether the portal you are working in is a Preparatory portal or a Live portal.