The My Profile menu will allow you to change your personal details.
In the Edit profile menu you will be able to edit your name, phone number, language, time zone and profile picture.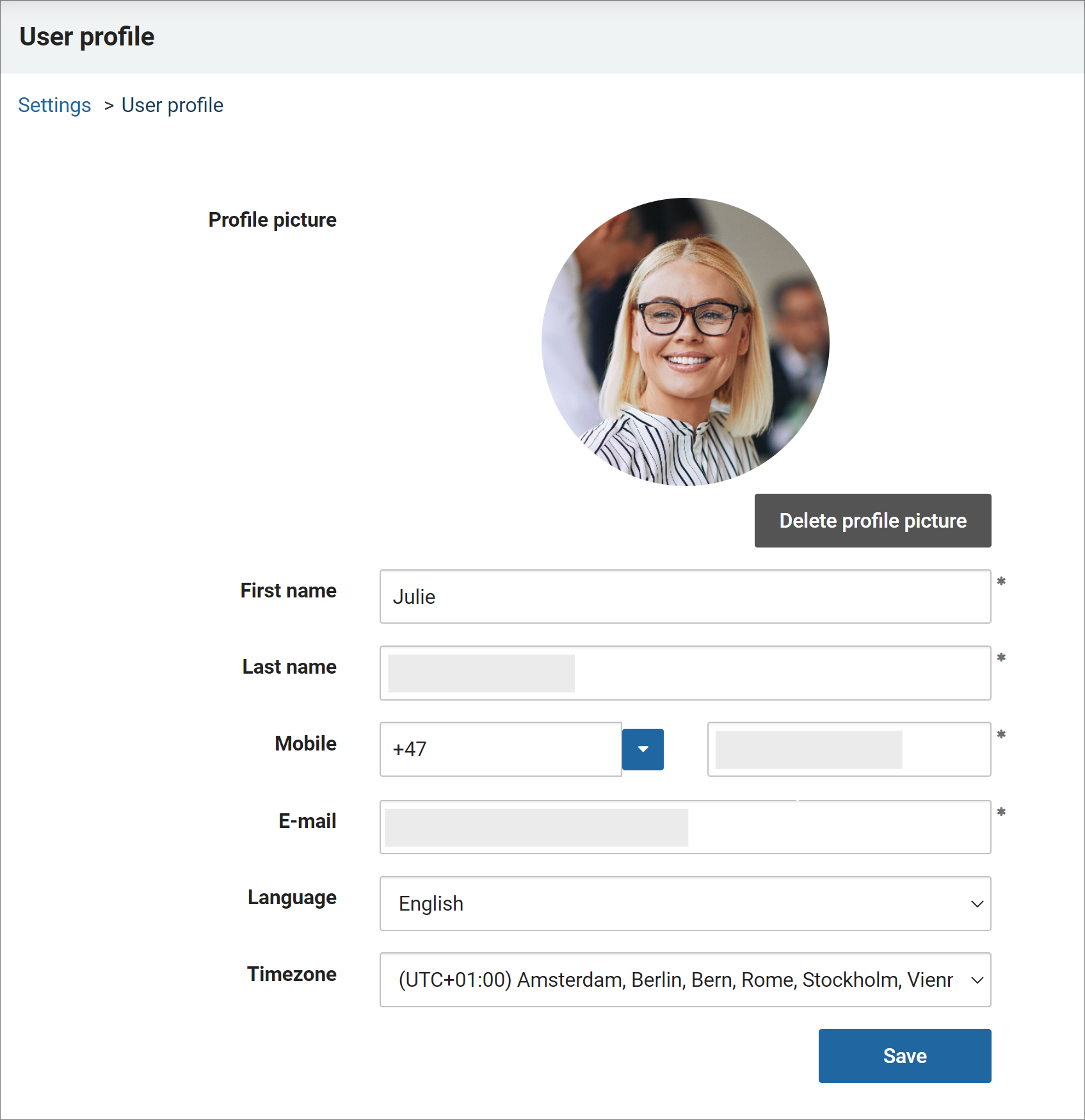 Under Emails and notifications, you can change you email subscription preferences related to system updates, newsletters, tasks, secure messages and folders.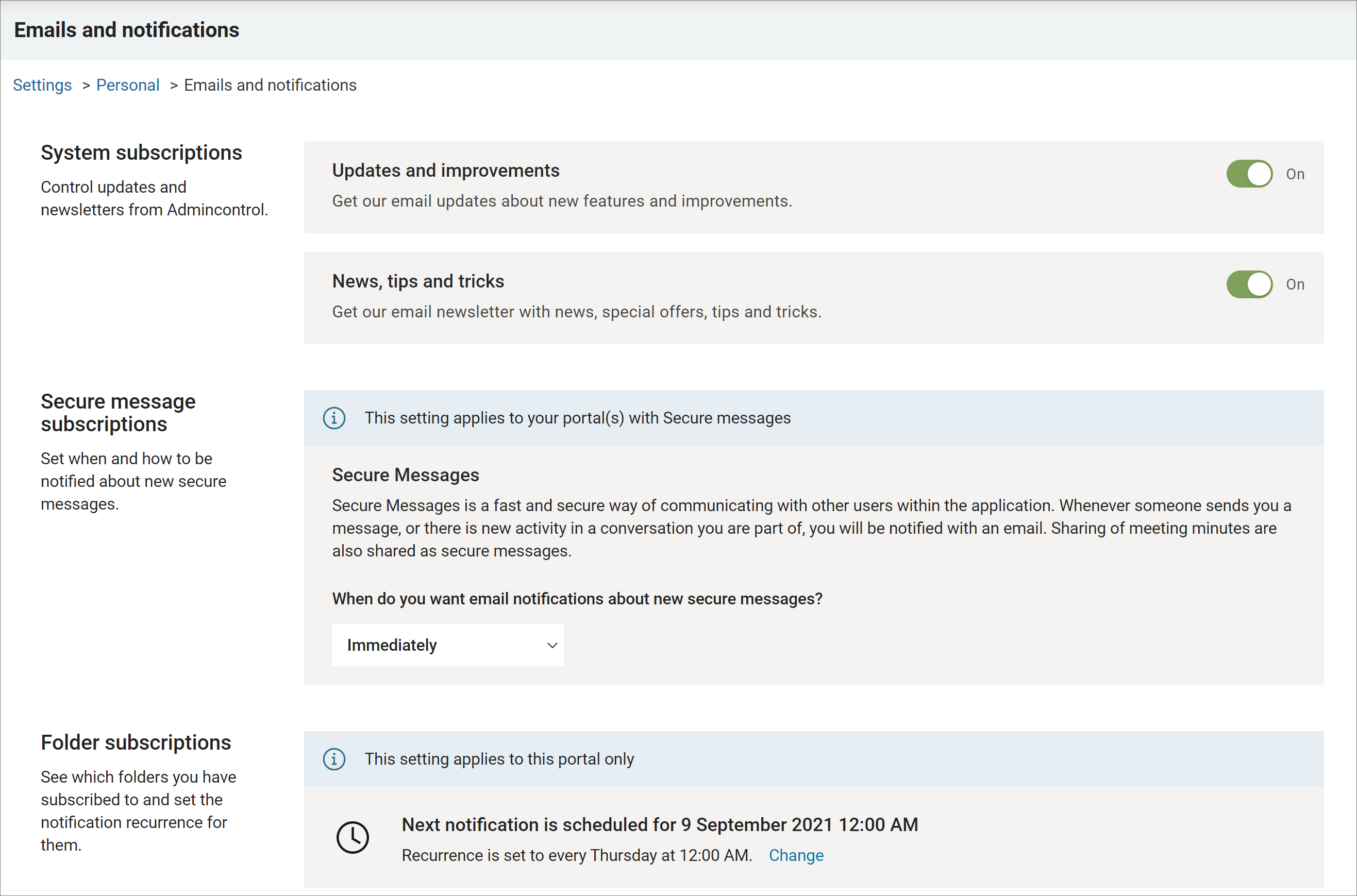 In the Password and Electronic ID menu you will be able to change your password and enable/change your electronic ID login. Currently, we support login with Norwegian BankID, Swedish BankID and Danish NemID.