To log in to the portal, enter your username and password.
If two-factor SMS is set up, you will receive an auto-generated code on SMS.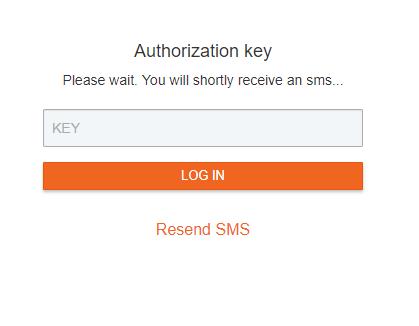 If you do not receive the SMS within a few seconds, press the Resend SMS button to have a new key sent via an alternative route. After the third time you press the button you will receive a call where the key is read to you in English.